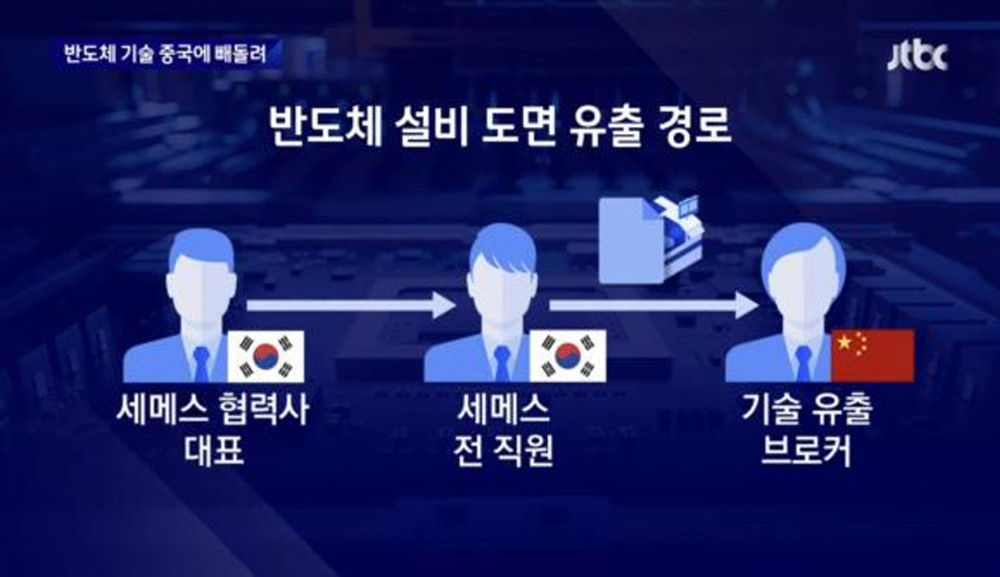 It was revealed that an employee of SEMES, a subsidiary of Samsung Electronics, leaked critical information on Samsung's new technology to China for large sums of money.
On January 16, the Defense Business and Industrial Technology Crime Investigation Department of the Suwon District Prosecutor's Office announced that it had arrested and indicted former SEMES employee 'A' (age 47) on charges of violating the Industrial Technology Protection Act and the Unfair Economy Prevention Act (exposure of trade secrets abroad, etc.).
At the same time, 'B,' an employee working for 'A,' 'C,' a broker leaking technology information, and 'D,' a representative working for 'A,' were arrested and indicted for violating the Industrial Technology Protection Act. Another employee, 'E,' was indicted without detention.
According to the prosecution, 'A' was charged with illegally acquiring the core drawings of supercritical semiconductor equipment developed by SEMES from 'D' and then passing them over to China through the broker in June 2021.
He is also accused of leaking technical information about a single-layer phosphoric acid cleaning equipment developed by SEMES to the employees of the company that he established.
'A' is also accused of embezzling about 2.7 billion KRW (~2.2 million USD) in company funds from July 2019 and October 2022 by using a paper company established under the name of an acquaintance.
After being arrested in May 2022 and indicted for violating the Industrial Technology Protection Act, 'A' was released on bail in November 2022 but was arrested again.

SEMES suffered a loss of about 35 billion KRW (28.3 million USD) due to the crimes of 'A' and his cohorts, and it is expected that there will be trillions of KRW (billions of USD) in damages due to SEMES and Samsung no longer having the production advantage.