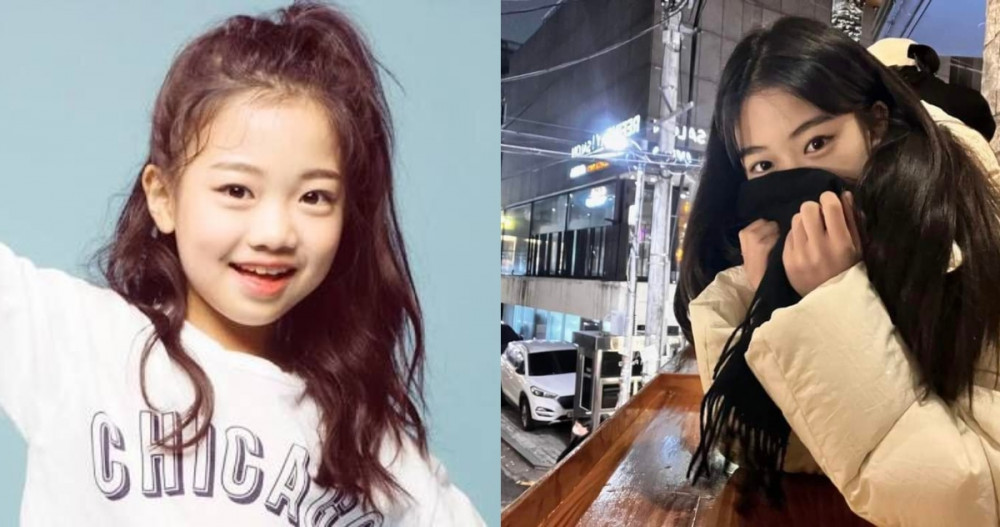 Netizens expressed surprise at how much child dancer and YouTuber 'Awesome Na Haeun' grew up after her recent photos were released.
On March 12 KST, a popular online community forum post titled "YOUTUBER WITH 5.19 MILLION SUBSCRIBERS THAT SIGNED AN EXCLUSIVE CONTRACT WITH SM LAST YEAR" garnered a lot of attention. The netizen who created the post revealed several photos of Na Haeun from her more recent days, which surprised many at how much Haeun had grown up. Na Haeun, better known by her YouTube name 'Awesome Haeun', has been active as a dance YouTuber since she was a very young child and garnered a lot of popularity to the point of even performing at large end-of-the-year music awards ceremonies. Thus, when it was revealed by news media outlets that she had signed an exclusive contract with the major entertainment agency SM Entertainment, many became excitement for her official debut as a girl group member.
Below are Na Haeun's recent photos:

Below are videos of 'Awesome Haeun' performing when she was younger:
Netizens commented:
"Haeun grew up so prettily!"
"For some reason, she kind of has the visuals of HYBE loll. She grew up so well."
"Omg, when did Haeun grow up so fast?"
"Since when was she so big? TTTT She was such a baby back then!"

"Wow, so pretty."
"Insane, how did Haeun grow up so quickly? She's really the best."
"Woah, so she ended up going to SM in the end. It suits her well! Haeun is gorgeous!"
"Was she really the child who danced so well at the Melon Music Awards??? She is so grown up now TTT I support her debut!"