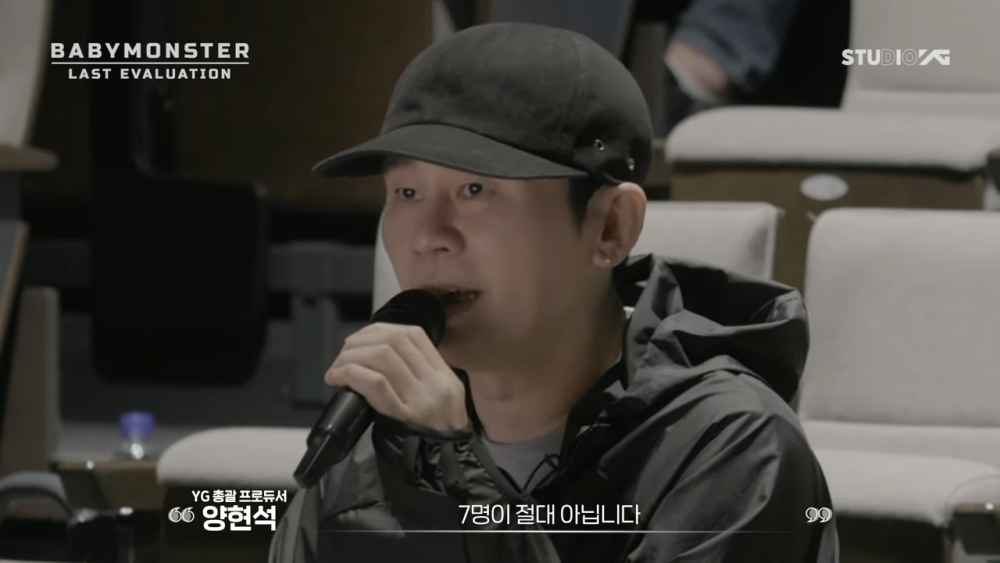 Just a day ago, YG Entertainment dropped a teaser titled 'Last Evaluation' and revealed a shocking fact that not all of the trainees lined up for Baby Monster will debut.
According to the video that was revealed on March 5, Yang Hyun Suk expressed his anticipation for the new girl group and shared they are the most talented group yet. However, he brought shock when he shared, "Baby Monster will never be a 7-member group. There will definitely be eliminations."



Up until this point, seven girls were already introduced as the face of Baby Monsters. Many fans have already become familiar with the members through various member introduction videos, such as character playlists. The presumption was that these would be the members officially debuting in the group.
That is why this latest update has gotten K-pop fans and netizens flabbergasted.
K-netizens commented, "Just do 7 members," "Why is he saying they're not going to be seven members after all these teasers?" "They did the same thing to TREASURE, they eliminated the members but added them back," "How is Yang Hyun Suk back on TV?" "Just make them a 7-member group, you revealed all the members already, what are they doing?" "They just need to debut all of them. Why go through all this?" and "Just let all seven of them debut, geez."