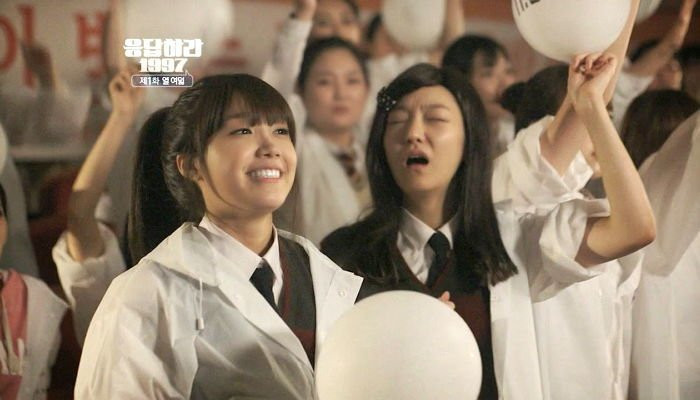 When you watch Korean entertainment content, do you notice that some stars have a rather different tone or accent? In Korean, we have what we call "satoori (dialects)." Similar to accents, depending on where you originate from in the country, each region has a unique dialect (Think of a Southern US accent versus someone from New York City)! Of course, the Korean entertainment industry is centered around Seoul, so stars strive to perfect the Seoul talking style and avoid using their hometown's dialect, but as this dialect is something that these stars have been exposed to since their early years, it can be difficult to completely suppress it and sometimes it can slip out unintentionally!
Today -- we'll be checking out some celebrities whom I've noticed speaking in their hometown's dialect. While the norm may be the Seoul dialect, sometimes, seeing the regional dialects adds a charm and a unique appeal!
So let's go ahead and check them out, and make sure to let us know if you've noticed these dialects before!
AB6IX Park Woo Jin
Park Woo Jin's Busan dialect is absolutely phenomenal! It adds to his tough guy concept!
Oh My Girl Mimi
Did you know Jeju Island also has its own dialect? She boasts her hometown price with her Jeju dialect!
aespa Winter
Winter's hometown in Yangsan and her cute dialect has got fans going crazy for it!
BTS J-Hope
J-Hope is the only member who uses a dialect when speaking in BTS, but other members love to mimic his dialect -- that's how often he uses his Gwangju dialect!
Jo Yuri
Jo Yuri is pretty good with maintaining her Seoul tone, but she sometimes lets her Busan dialect slip up, and it's absolutely adorable!

A PINK Eunji
We already know Eunji is absolutely phenomenal with her Busan dialect, and we saw it in Reply 1997! She is a master at both the Seoul tone and her hometown Busan dialect!

DAY6 Dowoon
Dowoon also has a cute and appealing Busan dialect that makes fans go head over heels!

Red Velvet Irene
Irene shows off her cute Daegu dialect whenever she's around her closest peers and her fans, and it's an unexpected charm that fans can't get enough of!

TXT Beomgyu
Bumkyu's hometown is also Daegu, and his refreshing Daegu dialect is something you never can enough of!

SEVENTEEN Seungkwan
Seungkwan is so proud of his hometown Jeju and fans can definitely tell when we see him using his Jeju dialect!
Now that you've seen this list, can you recognize some of these dialects? They definitely can talk a certain type of way when they feel a little too comfortable, but we have no problem with it at all! It's great that we get to see a side of them that we usually don't get to see, and it's even more impressive that they've mastered two different talking accents.
What are your thoughts on this list? Do you know any other idol star that has a dialect when they talk? Which region's dialect are you most familiar with, and which one do you like the best? Make sure to let us know in the comments below!