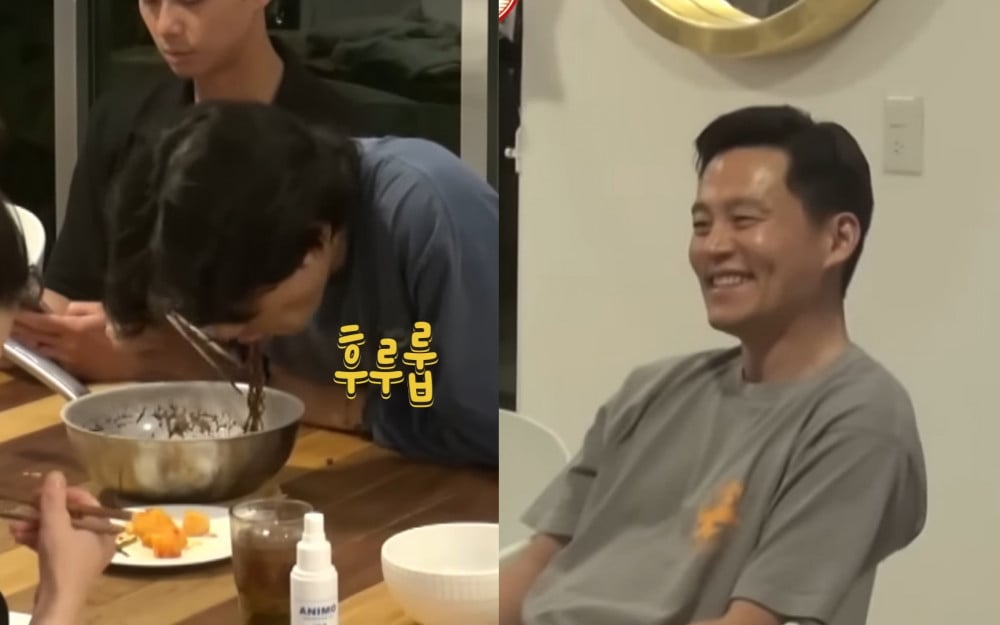 'Seojin's (Jinny's) Kitchen' will air in just two more days on February 24 at 8:50 PM KST. Just ahead of the premiere of the new variety show, the cast members appeared on 'Game Caterers' to introduce some of the behind-the-scenes stories.
On this day, the cast members were asked to introduce each of their positions at the restaurant and were asked what difficulties they had faced.
This was when the employees of the restaurant went to expose their boss, Lee Seo Jin. Jung Yoo Mi shared that in the previous projects, Lee Seo Jin was very supportive and always encouraging, but this time, he seemed to have his ups and downs.
She shared, "When I worked with him before, I never saw him getting mad. He always cheered us up. I remember he was very nice. I thought it'll only get better. But it was on and off."
The other staff members also agreed that Lee Seo Jin would be very friendly and happy when there were a lot of customers at the restaurant but would get unhappy and grumpy when there weren't customers.
V also agreed that the only two times Lee Seo Jin would sincerely smile were when there were a lot of customers at the restaurant and when he would watch V eat Ramen.
Lee Seo Jin actually explained he was fascinated when watching V eat Ramen every night when they were working together. V joked that he had to eat Ramen to relieve the stress from working at the restaurant. He shared, "It was so tough (working at the restaurant), so I had to relieve (stress) somehow." But later clarified, "Well food tastes good when you're together with everyone."


Fans and netizens were looking forward to the new show as they are excited to see the chemistry between all the cast members.
Netizens commented, "This is such an unexpected combination," "I'm so excited to watch the episodes," "They are so cute," "Lol, this is so cute how Lee Seo Jin watches V eat all that Ramen." and "I can't wait to see the show."