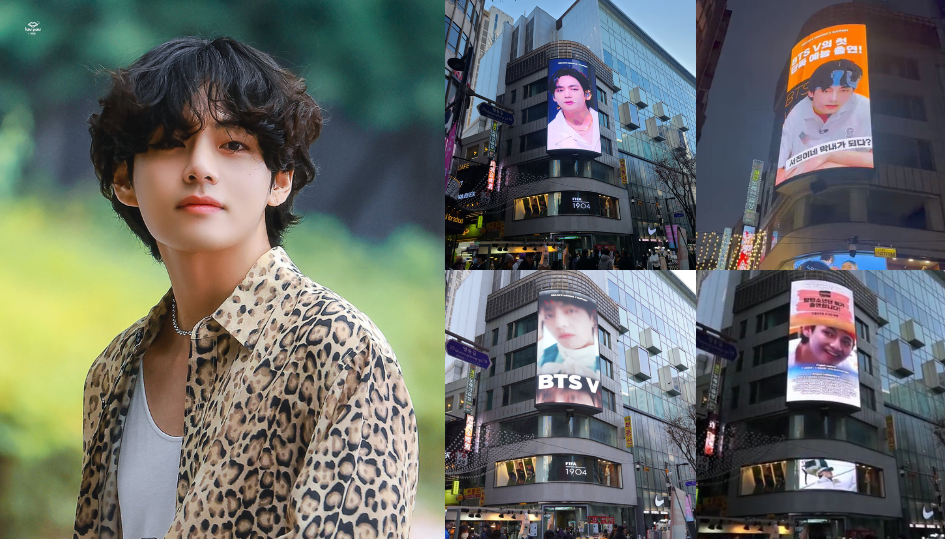 Global fanbases of BTS member Kim Taehyung, aka V, are showing their full support for his upcoming variety show, 'Jinny's Kitchen,' set to premiere on Amazon Prime Video on February 24.


'China Baidu V Bar,' Taehyung's largest Chinese fan club, which has built a reputation for providing corporate-scale support projects every year, has announced a special promotional event for Taehyung's first solo variety show during BTS's second chapter.

VBar will run a personal TV commercial for Taehyung to be played once before the premiere of tvN's 'Jinny's Kitchen' at 8:50 PM on Feb. 24, and twice during the rerun.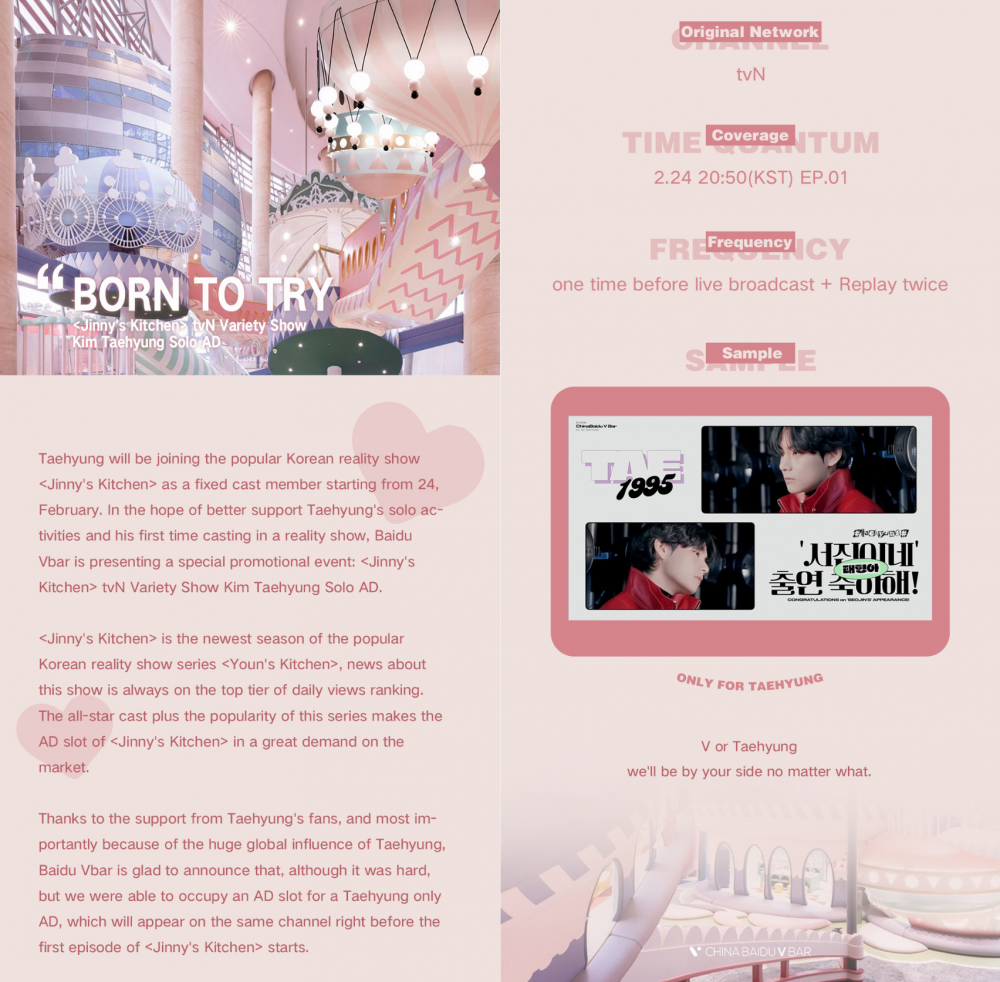 Each TV advertisement slot is priced at 300 Million KRW (235,000 USD), and Vbar secured a slot before all 'Sold Out' weeks before the show's air date. VBar previously showed their strong economic power when they bought all the commercial slots for 'You Quiz On the Block' when BTS guested in 2021.
Twenty of Taehyung's global fanbases, led by BTS V UNION, V INSIDE and KTH SUPPORTERS, have also united to promote Taehyung's appearance on 'Jinny's Kitchen.'


From February 19 to 25, large-sized LED billboard advertisements are placed in buildings in Gangnam, Hongdae, and Myeong-dong, three prime locations in Seoul with high foot traffic and dense population.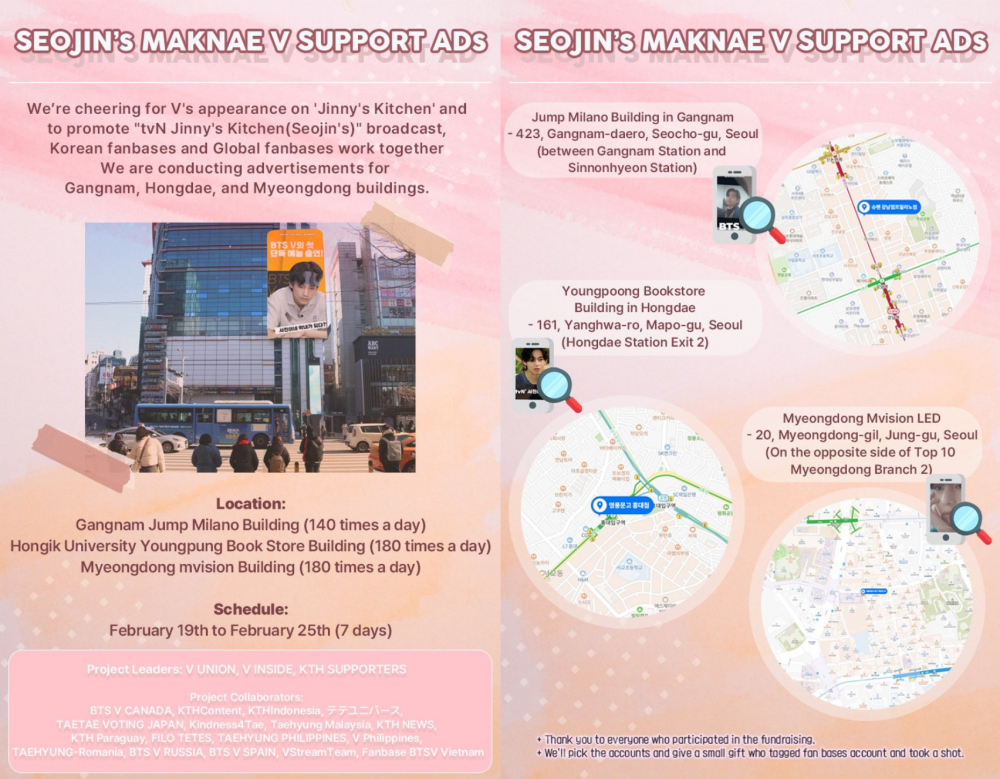 Taehyung's LED billboard advertisements will be played a total of 500 times daily at the three locations. The ads were arranged to be displayed in the most frequented areas by people of all ages and backgrounds, to ensure maximum visibility.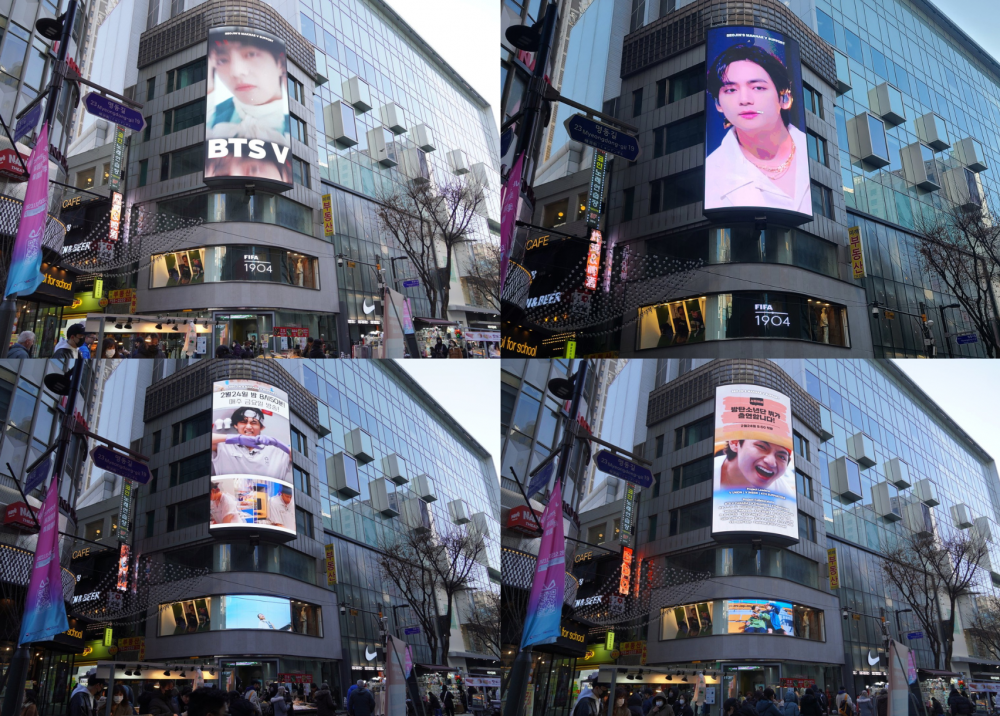 In addition, V INSIDE is doing bus shelter advertisements in front of the CJ ENM Center for 1 month, from February 18 to March 17.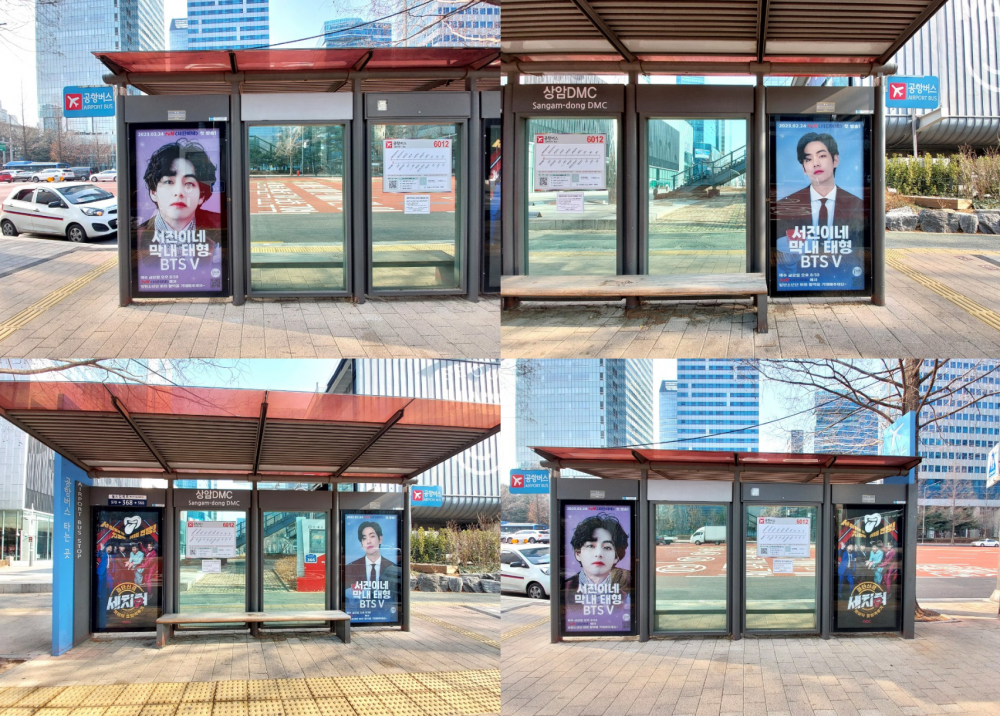 'Jinny's Kitchen' will meet global viewers on February 24 through Amazon's global OTT Prime Video in the U.S., UK, Canada, Australia, New Zealand, Taiwan, Hong Kong, Singapore, Malaysia, Thailand, Philippines, Indonesia, and Vietnam. More countries will be added in the coming months.