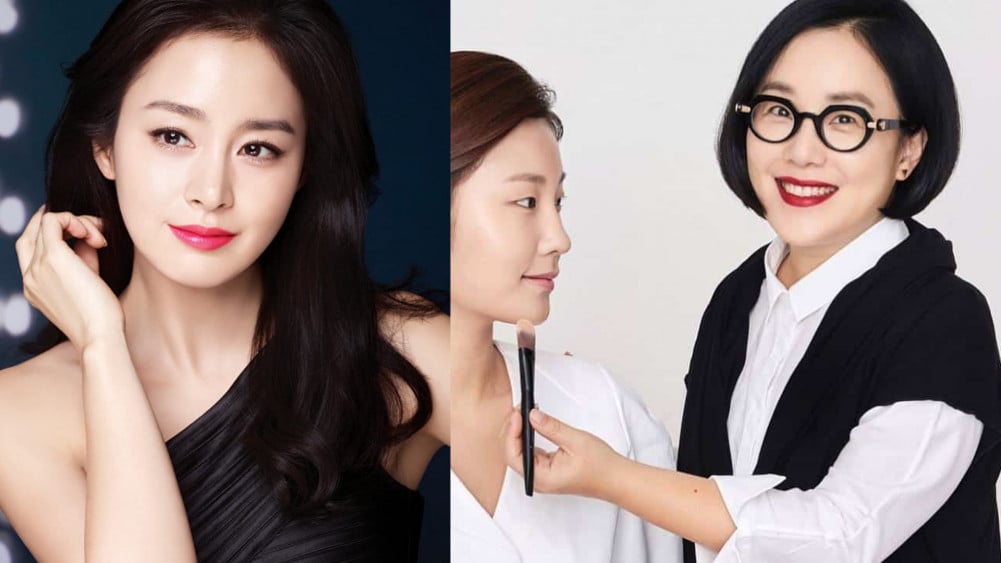 Have you ever wondered how your favorite K-celebrities get that flawless glass skin or how they achieve the perfect natural-looking makeup look? Well, here are ten tips from celebrity MUAs (Makeup artists) who have worked with your favorite K-idols and K-actors!
1. Light Layers of Foundation Are Key: To achieve the perfect flawless foundation application, celebrity MUA Jung Sae Mool informs that it's essential not to pack on the foundation all at once, but to create light, thin layers first. Starting with the cheekbone area and then spreading the foundation out to the sides of your face will make sure that your foundation doesn't look caked on!
2. Aegyo Sal Brings Out the Youth: In order to create a more youthful look, often times many celebrities will be seen with extra plump skin right underneath their eyes! But did you know you can achieve this by simply using a very light-colored liner or even light brown eye shadow and smudging it out? MUA Pony can be seen multiple times!
3. Blush in the Center of Your Cheeks: To give a more youthful look, many Korean MUAs will end up putting blush right in the center of your cheeks! As MUA Risabae is doing in order to achieve Wonyoung's makeup look!
4. Tone It Up with Sunscreen: On-screen Korean actresses are known for their minimal look, but how do they achieve flawless skin? Celebrity MUA Gil Beauty advises using a tone-up sunscreen to give yourself a more glowing and healthy look!
5. Right Amount of Moisturization is Key: Don't want your foundation to slip and slide, or look too cakey, then you'll want to take YoungJoo's tip of ensuring that you don't over moisturize your face before applying makeup so that your makeup can apply evenly!
6. Don't Have Blush on Hand, Use Liquid Lipstick and Concealer: Ever find that your blush applies beautifully in the morning, but as the day goes on, it's nowhere to be found? Try this tip by makeup artists Son and Park! Mix in a liquid lipstick and some concealer and apply with a damp beauty blender, and you'll have blush that'll last all day!
7. The Curl Stick: The tricky thing with Asian lashes is ensuring the curl sticks. A trick that is commonly seen by many celebrity Korean makeup artists is taking a skewer and a lighter, slightly heating up the skewer, and then using the heated stick in order to keep your lashes curled! Just be careful!
8. Foundation Over Your Lips: Ever run into the problem where you get a lip color, put it on your lips only to find that it's slightly off than what it looks in the bottle? Try to put some foundation over your lips first, and then apply the lip product to have the color be more natural!

9. Get the Perfect Pout: Many Korean stars are seen having the perfect pout, but how is it achieved? Take some lipstick, and then with a blush shade that is similar to the lip color, blend! Then you get more voluminous lips!
10. Don't Overdo the Liner: A common thing that you will see among K-celebrities, their eyeliner is never exaggerated, and one tip given is as you're drawing your liner, make sure to constantly check by looking straight at the mirror to make sure your liner is even!
If you ever get a chance to visit South Korea, you can actually book an appointment to get a personal makeover by some of these makeup artists too!