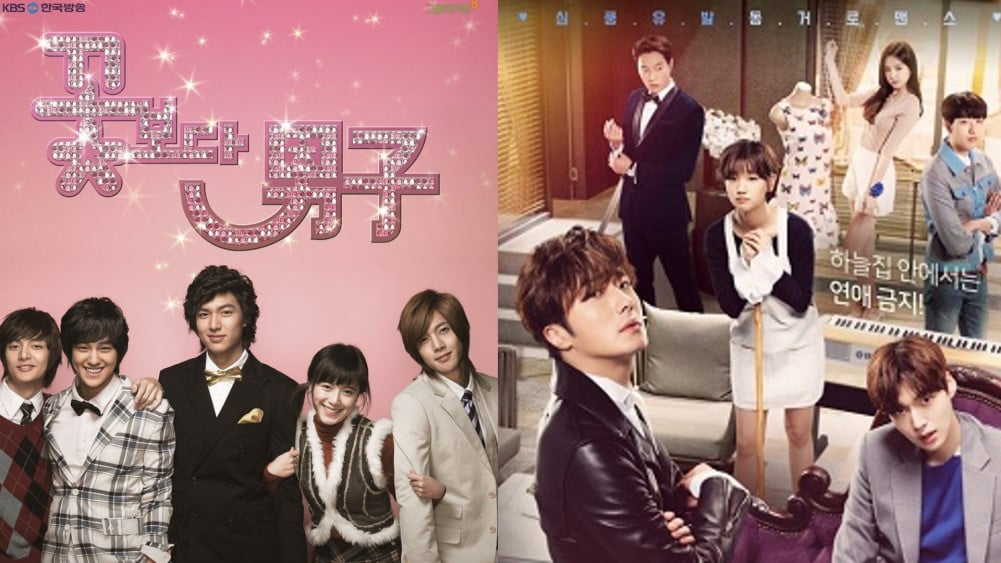 After the last decade, K-dramas have skyrocketed in popularity - who would've predicted back in 2013 the global reach of Korean dramas? Classics such as "Secret Garden," "Descendants of the Sun," and many more have made a lasting impression on viewers. While the newer dramas are great, it's a shame that many of the older dramas have been forgotten or overlooked. To honor these classic K-dramas, here are eight K-drama remakes fans want to see.
1. Boys Over Flowers: You can't get any more classic than "Boys Over Flowers!" The rich boy meets poor girl, and they fall in love, an enemies-to-lovers trope, and as cringe as it was, it's still one of those dramas that you can't help but wish that there was a remake! It'd be great to see a renewed F4 and Geum Jan Di, don't you think?
2. Goong: A fairytale romance of a young girl who finds herself being forced to be engaged with the Crown Prince, who has his heart set on another lady; well, you know this is going to cause trouble. Another great hit within the K-drama world!
3. My Name is Kim Sam Soon: A breath of fresh air with a main lead who isn't confined to the typical pretty girl role, this drama, while great, would be awesome to see a 2023 version! Imagine all the original actors coming together many years later to film the same drama!
4. Full House: A romantic comedy of a top star who finds himself sharing a home with an aspiring screenwriter. Getting off the wrong foot, this drama is full of ups and downs! It'd be great to see a new version; who would be the perfect role for the top star, and who would fill the shoes of the aspiring screenwriter? There are so many talented actors and actresses it's hard to choose!
5. You're Beautiful: A twin sister finds herself in a sticky situation when she has to fill in for her brother as a fellow member of the band ANJELL; let's just hope she doesn't get caught!
6. Cinderella and the Four Knights: Another drama that gives off F4 vibes! A Cinderella re-telling, it'd be great to see how this drama would be revised to tailor audiences today! Bigger houses and more drama, possibly?
7. Stairway to Heaven: The drama where some of the greatest and most respected Korean actors came to rise to stardom, "Stairway to Heaven" was a drama like no other, centered around a friends-to-lovers trope; this drama will bring tears to your eyes, and it'd be great to see this series air once more! Especially since this drama first aired 20 years ago, back in 2003!
8. My Princess: When an ordinary college girl finds out she's the great-granddaughter of the Joseon Dynasty's last emperor, her life takes a complete turn as she's shoved into the lifestyle of royalty. To aid her in the proper etiquette, the grandson of the Daehan Group's chairman, Park Hae Young, is set as her etiquette tutor!
With so many dramas that have been released, it'd be great to remake many of the older dramas for the new generation of K-drama fans.