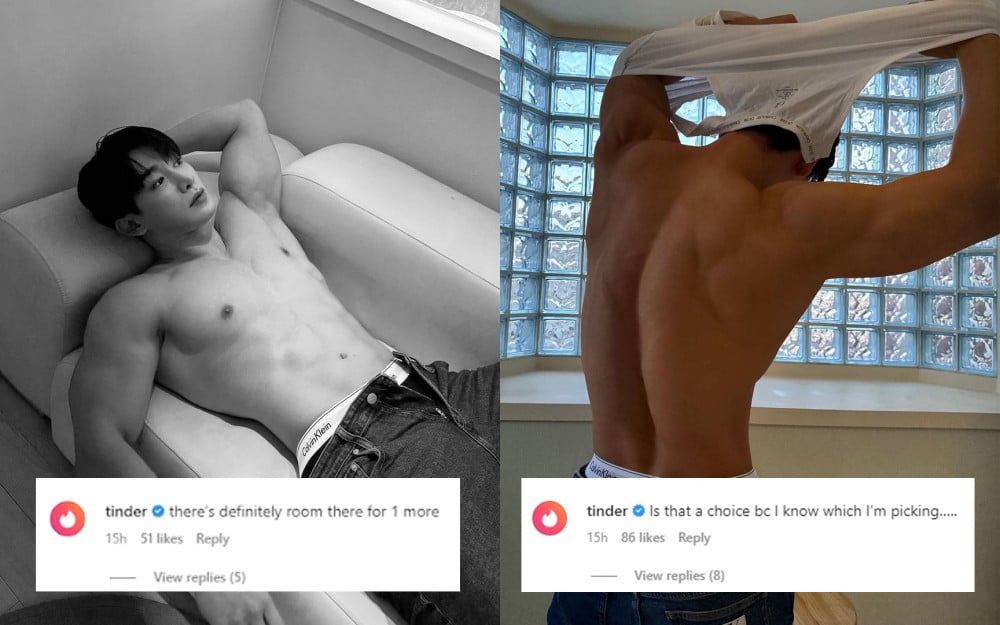 Wonho has been keeping an active presence on social media platforms and keeping fans updated.
He has been receiving much love for his music and solo promotions. In particular, Wonho has been posting numerous sensual photos boasting his chiseled body on Instagram.
Recently, Wonho posted two photos from his Calvin Klein pictorial that has gotten fans talking.
These hot photos not only gathered the attention of fans but it caught the attention of the official Tinder Instagram account, an online dating/ geosocial networking app.
Tinder's official Instagram account left comments on both photos, surprising fans. Fans responded, "Kinda wholesome how tinder's account manager apparently is a wonho fan," "I laughed way too hard seeing Tinder in Wonho's comments," and "Tinder???"