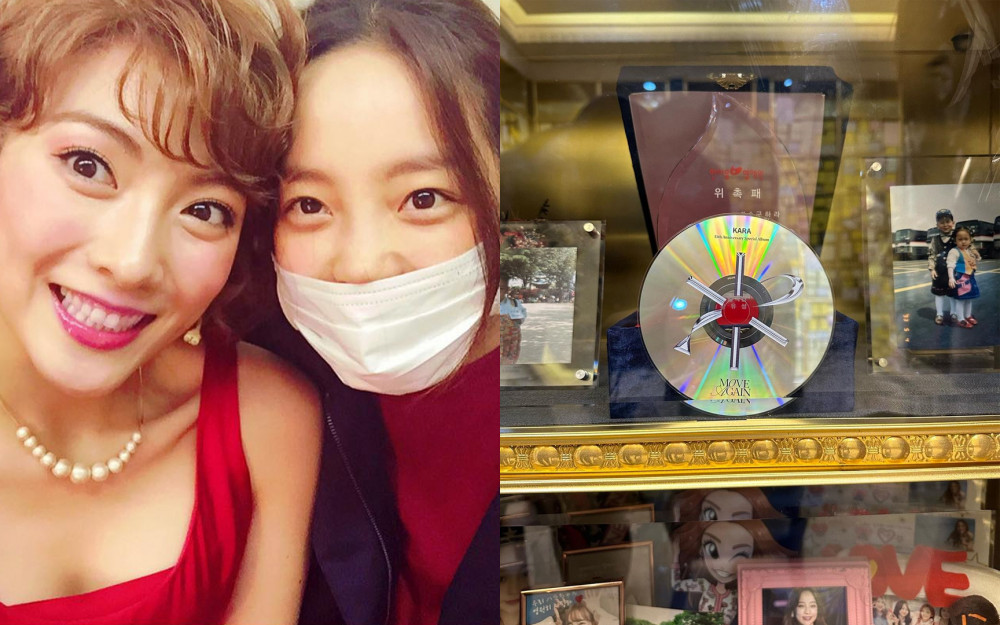 KARA's Jiyoung shared her thoughts on finishing the group's 15th-anniversary promotions and expressed her affection for the late Hara.

Jiyoung posted a lengthy writing on her Instagram on December 6, saying, "I've been thinking about how I can express this feeling of wrapping up promotions for the past few days and tried to calm my mind."
She continued to say, "Everything still feels like a dream. while promoting alone for nine long years, I think I forgot how blessed I am and how I am truly strong and amazing when I am with the members. I am so happy to be back as a KARA member. I was so grateful and happy about this promotion as I saw so many people become one through KARA. I want to once again thank everyone who helped make 'MOVE AGAIN' possible."
Jiyoung also thanked fans saying, "I tried to organize my thoughts again for the past few days, but my emotions still linger. Our Kamilia, thank you for making the impossible possible. Without you guys, all these things would have been impossible to do. This was a short time, but we were really happy. I hope we can meet more often. I promise."
Lastly, Jiyoung left a message for Hara. She wrote, "Unnie, such a good day has come - the moment you've been waiting for. I love you. I miss you."
In the post, Jiyoung included photos of KARA members and staff members. In the last photo, Jiyoung revealed KARA's 15th-anniversary album CD displayed in Hara's resting place.
Meanwhile, KARA recently received great love for their special album 'MOVE AGAIN' released after 7 years and 6 months of hiatus.