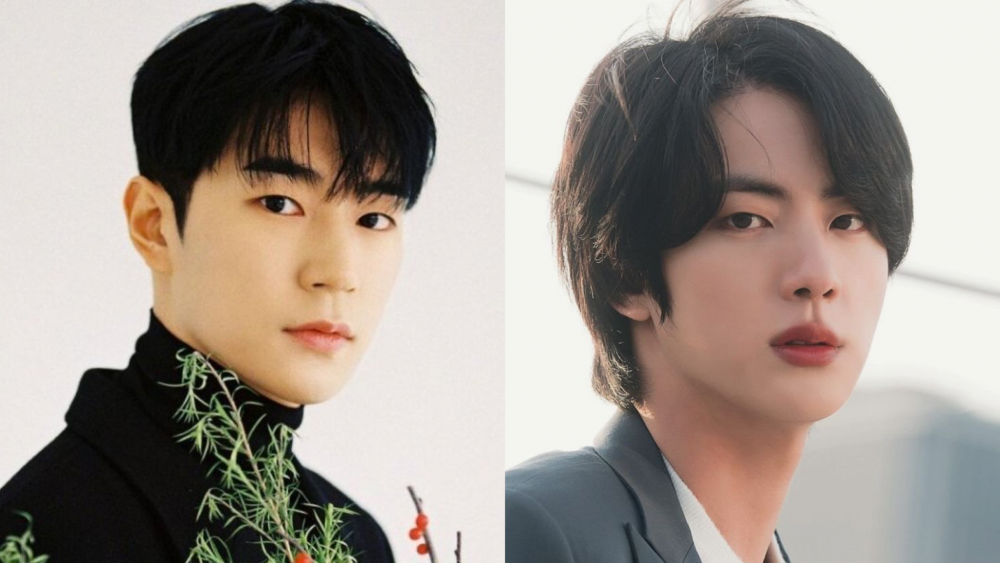 Park Seoham and Jin have been friends since they were only trainees. Park Seoham debuted in a popular group, KNK, but left it and became an actor, while Jin grew up to be a global star in BTS. To this day, they stay in contact.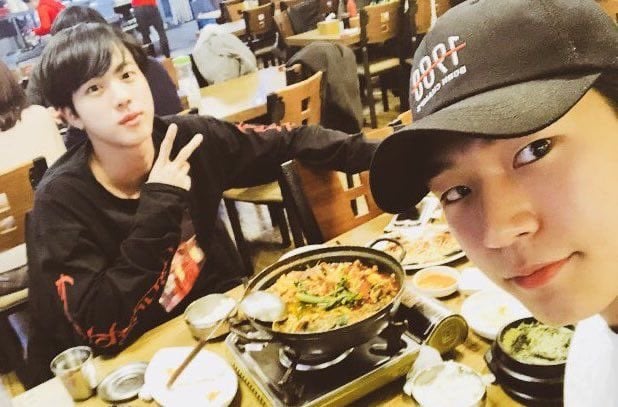 Park Seoham once named Jin the most handsome idol he had ever seen in his life, mentioning that he was truly shocked when seeing him for the first time.
We also have a photo of Jin and Seoham exchanging the signed albums (Jin came to support him at the event), with a funny text on a BTS album: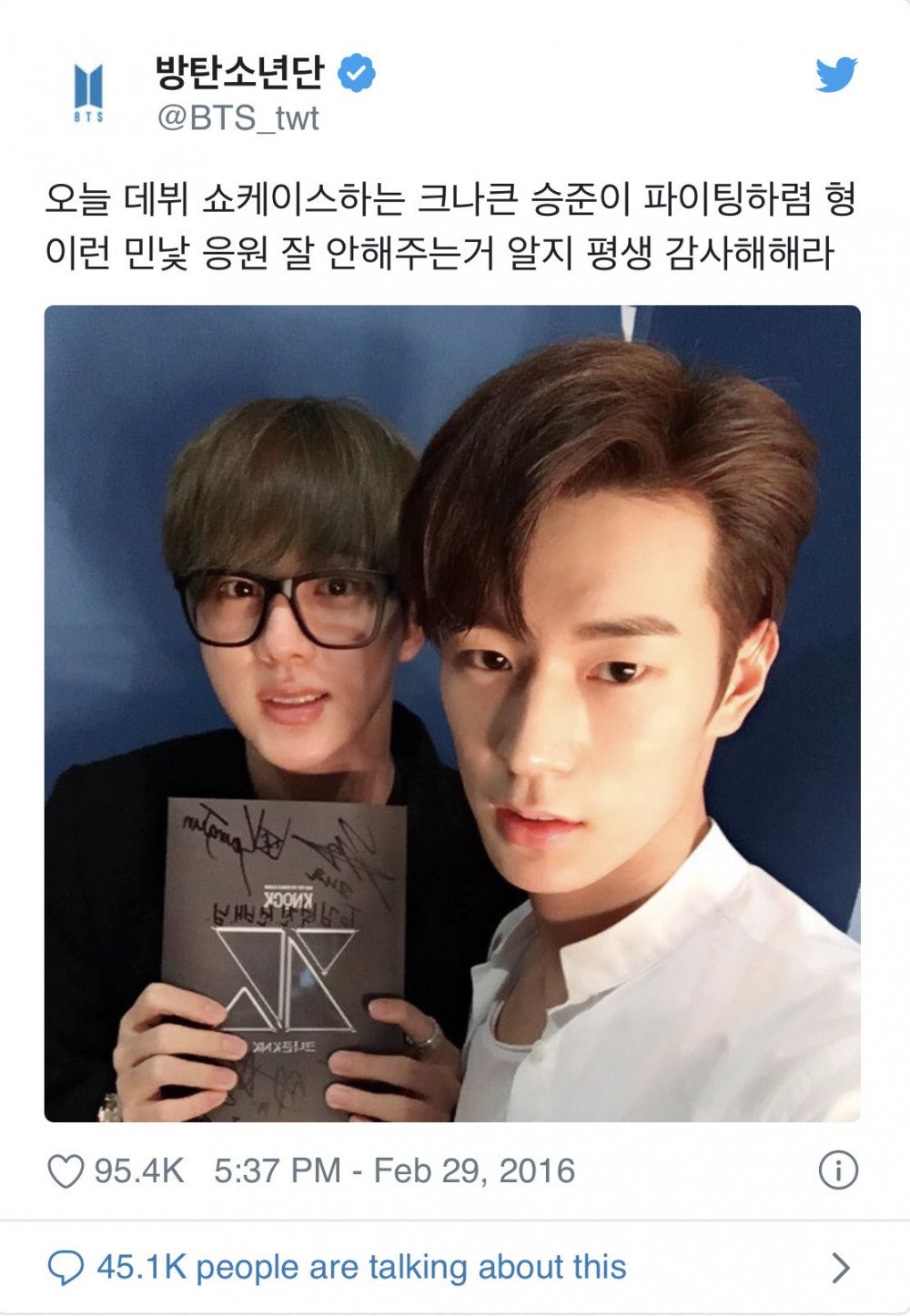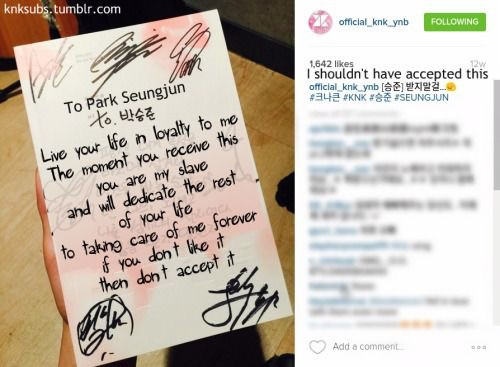 Right now, Park Seoham is serving his military duty in South Korea. However, he's allowed to interact with fans on his Fancafe account. Some time ago, he got a question about his favorite song these days. Seoham replied that the song he listens to a lot is 'The Astronaut' by Jin!
"I'm so into Jin's 'The Astronaut'."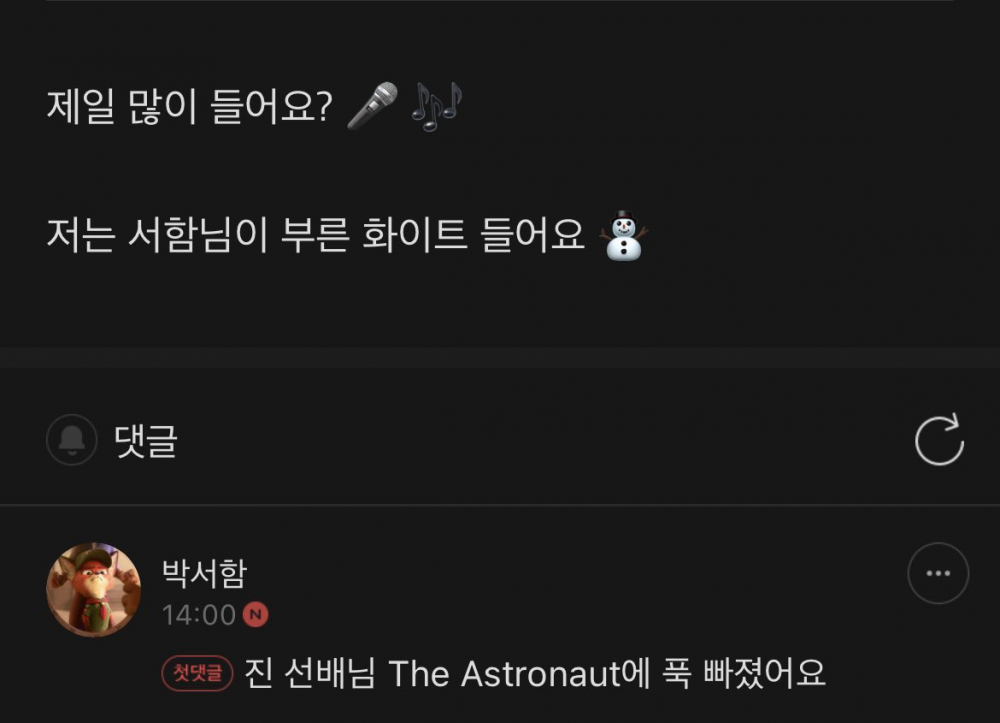 Fans of the latter found it very amusing and sweet. Jin's song is indeed very beautiful and keeps receiving lots of well-deserved love. Jin's voice, lyrics, and melodies never fail to leave a deep impression on anyone.