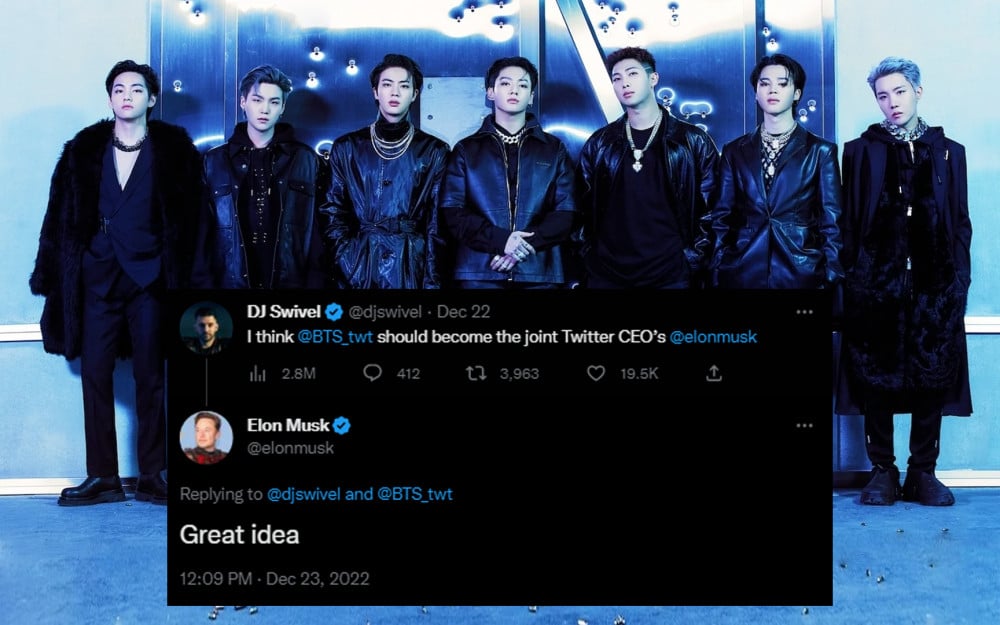 Earlier this week, Elon Musk confirmed that he will be resigning from the CEO position at Twitter once he found a successor.

Since then, many online users have been discussing this new topic, wondering whom Elon Musk will select to lead Twitter.
Recently, Grammy-winning producer DJ Swivel tweeted "I think BTS should become the joint Twitter CEO" to which Elon Musk replied, "Great idea," the next day.