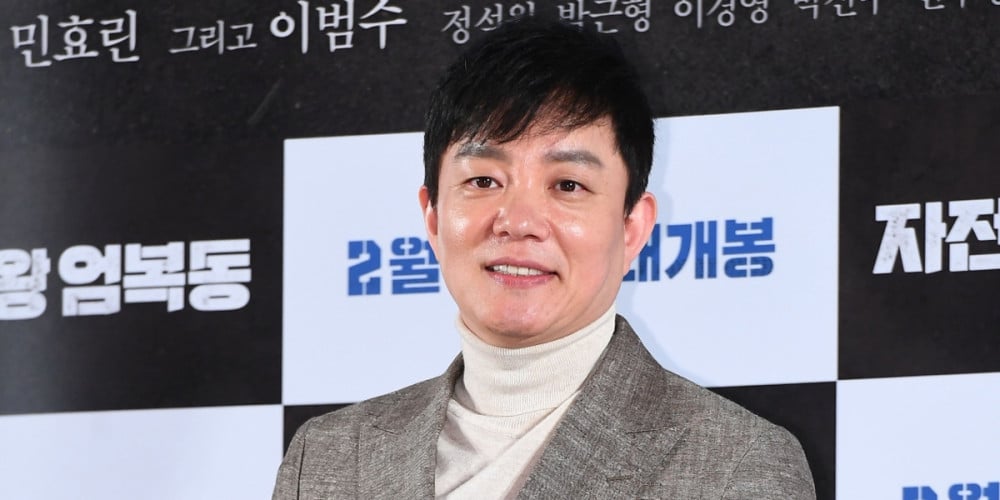 Actor Lee Bum Soo, currently dean of the performing arts department at Shinhan University, is facing accusations of power abuse from his former and current students.
Recently on one online community, an anonymous student raised various accusations against the actor and professor. Stating that they are a student at Shinhan University, 'A' claimed, "First, you have to catch the professor's eye. Second, you have to do everything as he says. You basically become his slave. During the first semester, he divides the students in to class A and class B. The students who are from wealthy families and the ones he likes, he puts in class A. The students who are from lower class families and the ones he doesn't like, they go in class B. The ones in class B are basically treated like trash until graduation. The students he likes, they get all of the main roles all the way through graduation. The ones he doesn't like, especially the ones from lower class families, all they get are minor parts with one line. It's impossible to learn anything about acting. You just have to stay hidden as a shadow."
'A' continued, "Almost half of the first years have decided to take a leave of absence, or they dropped out altogether. A second year dropped out just this week. So many students are suffering from anxiety because of him. A lot of sunbaes and hoobaes who used to be bright and cheerful are now going to therapy."
In response, another anonymous netizen, 'B', stepped up with additional accusations. Claiming that they are a graduate of Shinhan University, 'B' alleged, "I knew one teaching assistant who was severely cursed at by professor Lee Bum Soo. They left the school out of shame. Another teaching assistant was scolded severely for a small mistake, and left to seek mental help. When I was in school, I saw about five teaching assistants severely victimized by professor Lee Bum Soo."


Furthermore, according to the first accuser 'A', students have attempted to report Lee Bum Soo's behavior to the university. However, 'A' claimed that the university took no action, and that other professors ordered the students to act as everything was normal in the case that any evaluators came by.
Meanwhile, when contacted regarding the ongoing matter, Lee Bum Soo's label Big Punch Entertainment commented, "We are completely unaware of what goes on with Lee Bum Soo's activities as a professor at a school. We apologize that we cannot respond to this matter at this time."