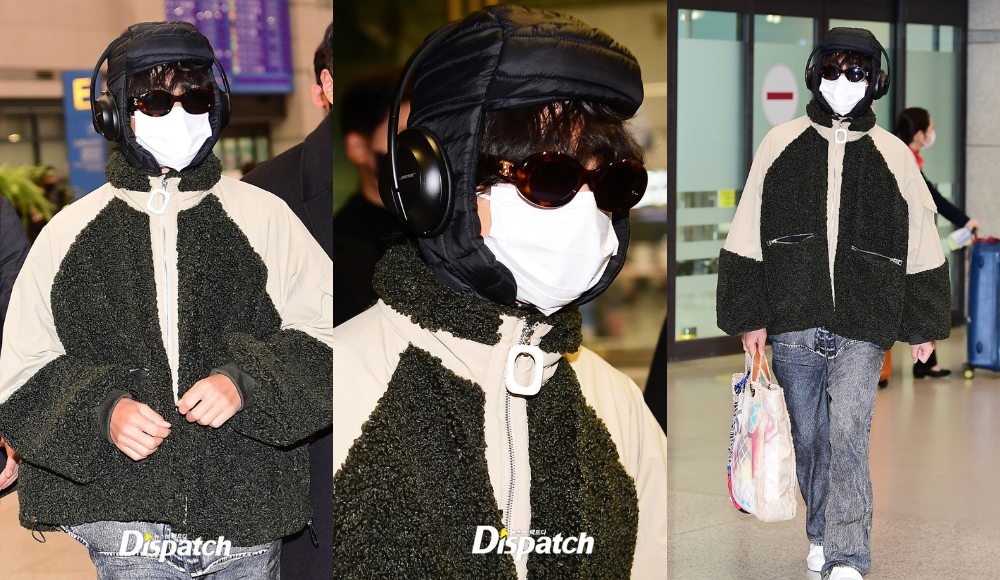 BTS member Kim Taehyung, aka V, returned to South Korea from Mexico.

On December 12, Taehyung was spotted arriving at Incheon International Airport. He reportedly came from Mexico, where he was filming the upcoming tvN variety show "Seojin's."
"V, a loyal member," read one headline, as Taehyung returned home just in time amid his busy filming schedule to personally bid Jin farewell. Jin, the oldest BTS member, will begin his mandatory military service on December 13.
Taehyung caught the eye with his unique fashion reminiscent of a teddy bear. He looked extremely cuddly, covered from head to toe, wearing a JW ANDERSON fleece track jacket, jeans, and winter hat. He accessorized with dark shades and a headset.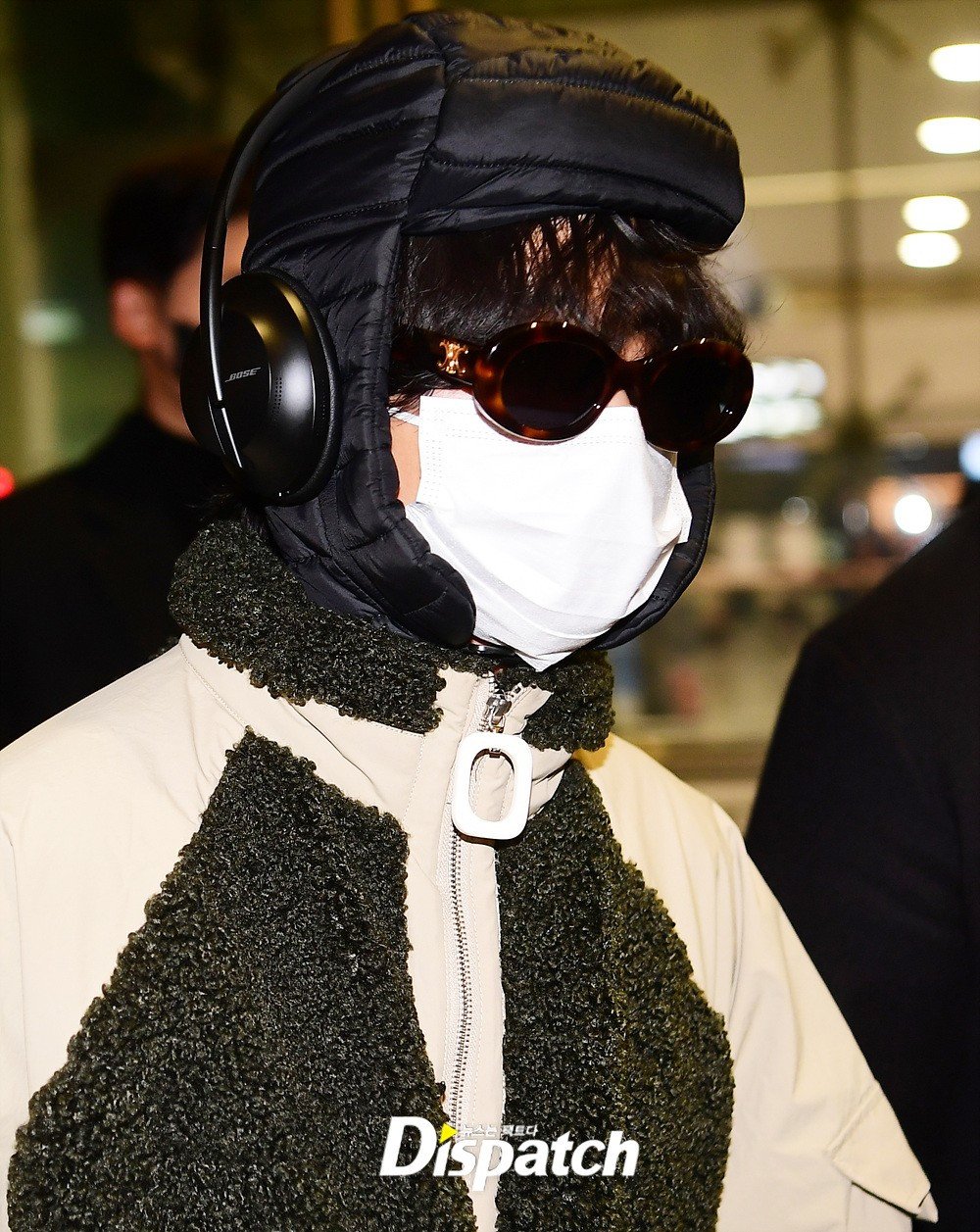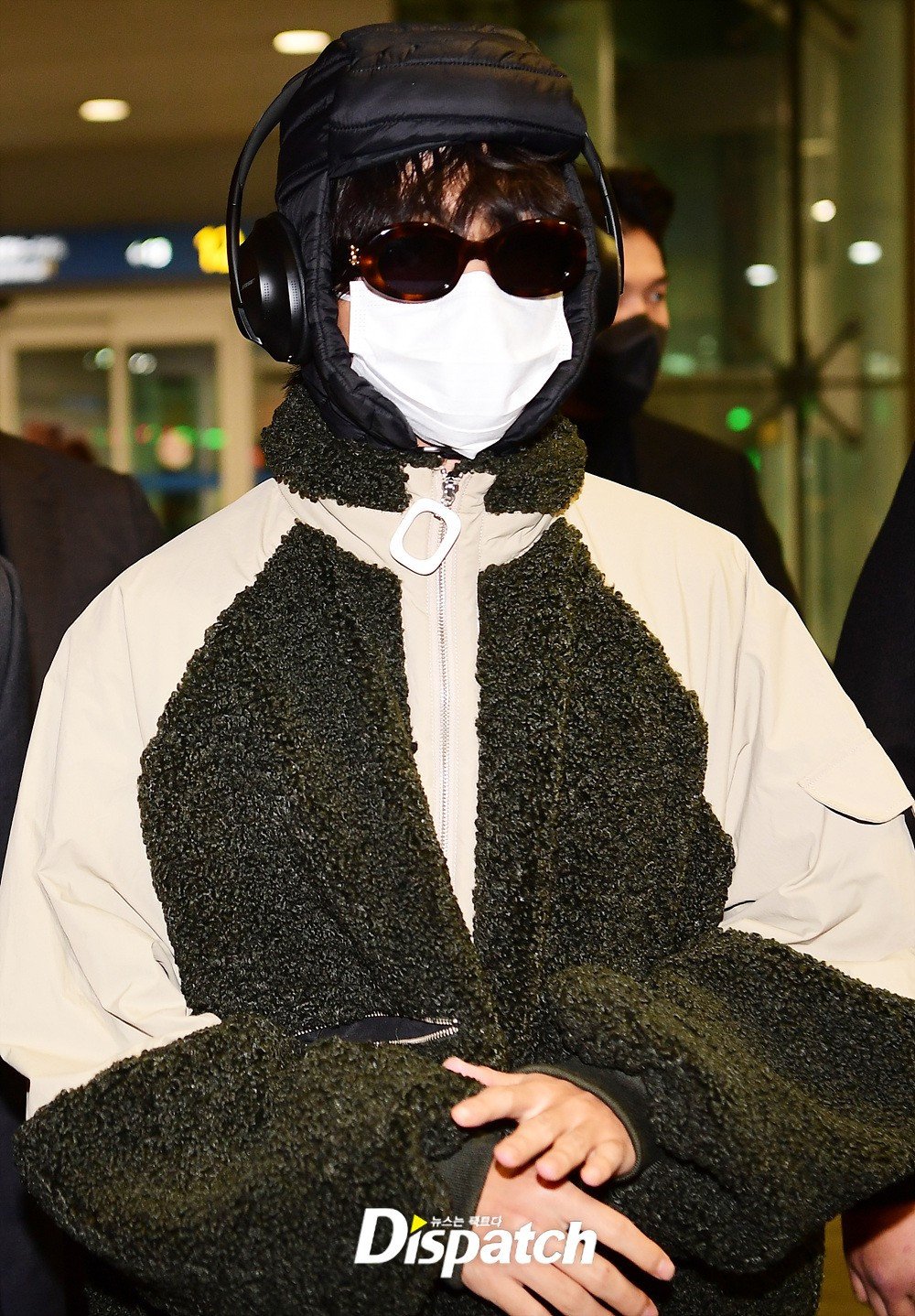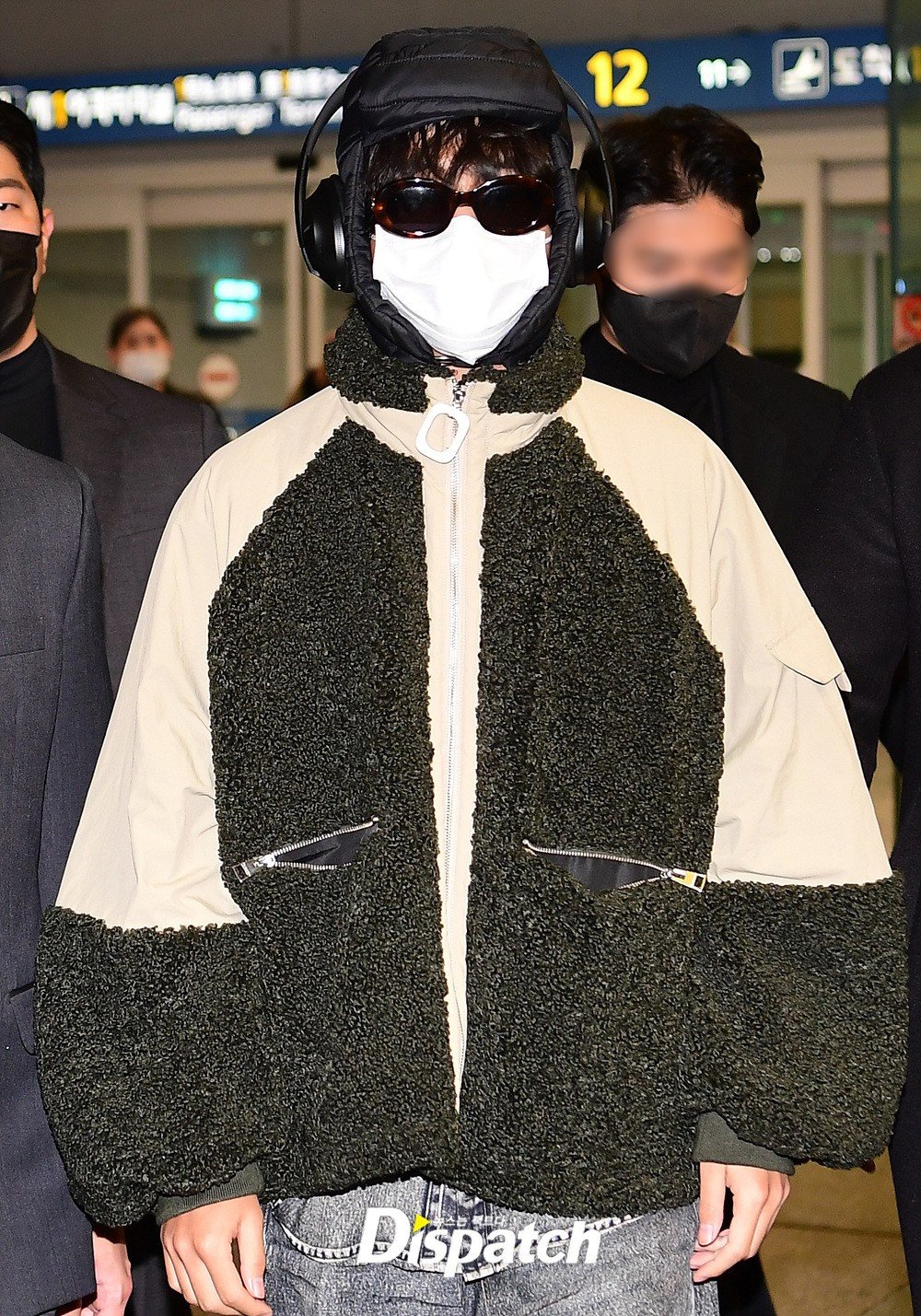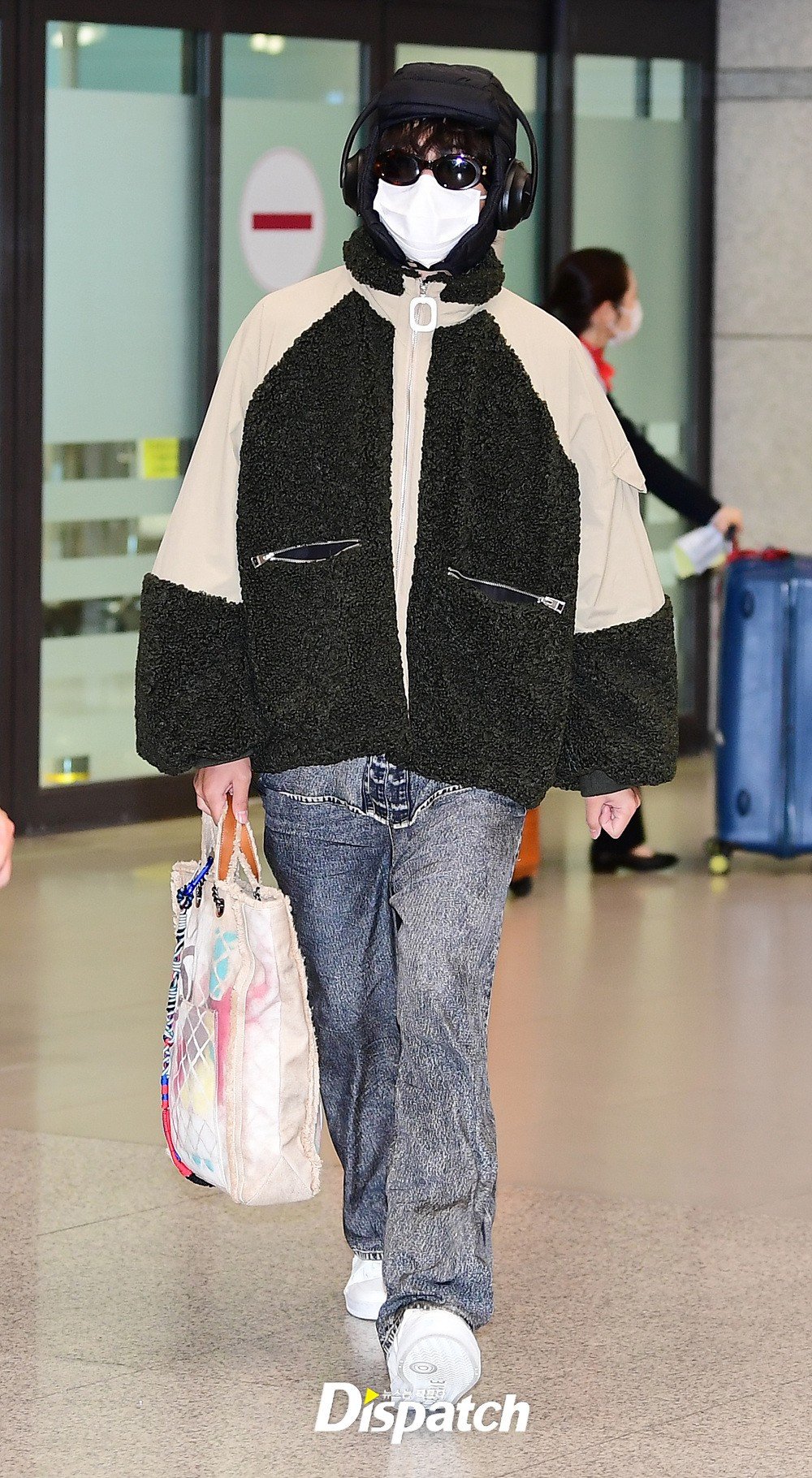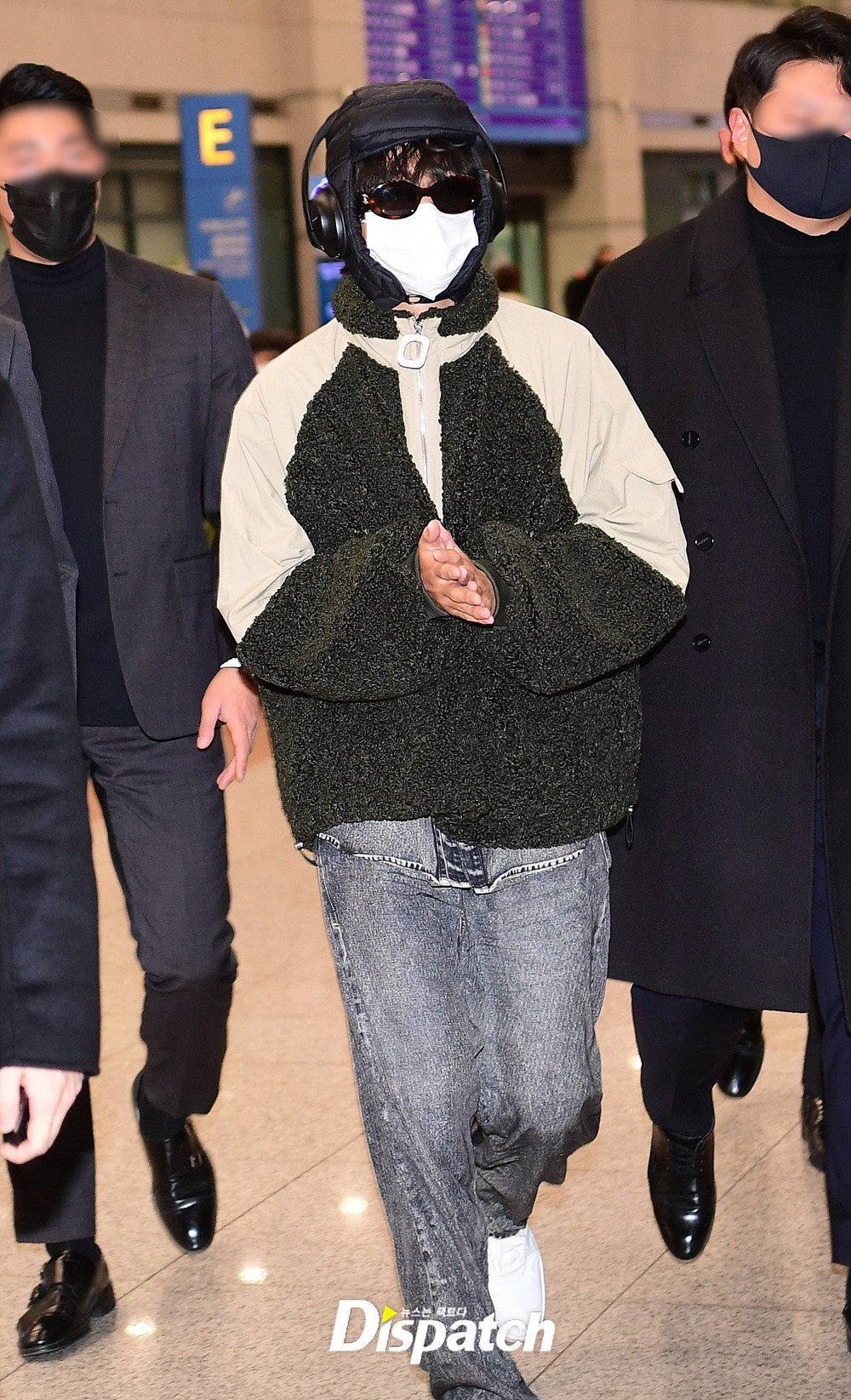 Taehyung is the kind of friend that anyone would be lucky to have in their lives, and he continues to prove this with his loving gestures.

Fans praised Taehyung's devotion to his friend and highlighted his caring and sweet personality.