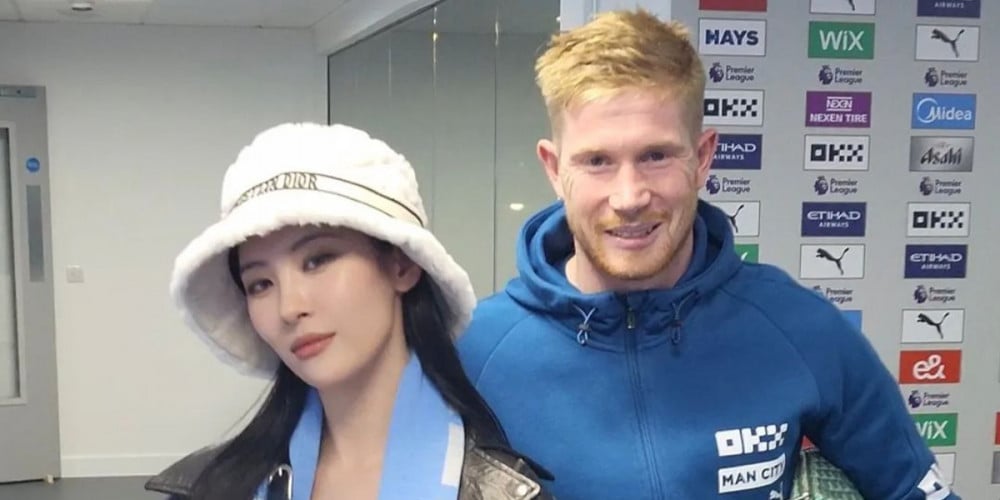 Sunmi went into fangirl mode for once, as she was invited to attend a Manchester City soccer game!
On October 3, Sunmi posted a series of photos and videos from the Manchester City v. Manchester United soccer match, writing, "Thanks for inviting me @mancity 💙 still cant believe I was here😶🫠 Manchester is blue💙 #fangirlmode."
In one photo, Sunmi held up a cute peace sign next to Kevin De Bruyne, known as the Man City player with the highest weekly pay at approximately £400,000 GBP (~ $ 452,746 USD).
Meanwhile, Sunmi is set to wrap up her 2022 'Good Girl Gone Mad' tour in Seoul on October 8.