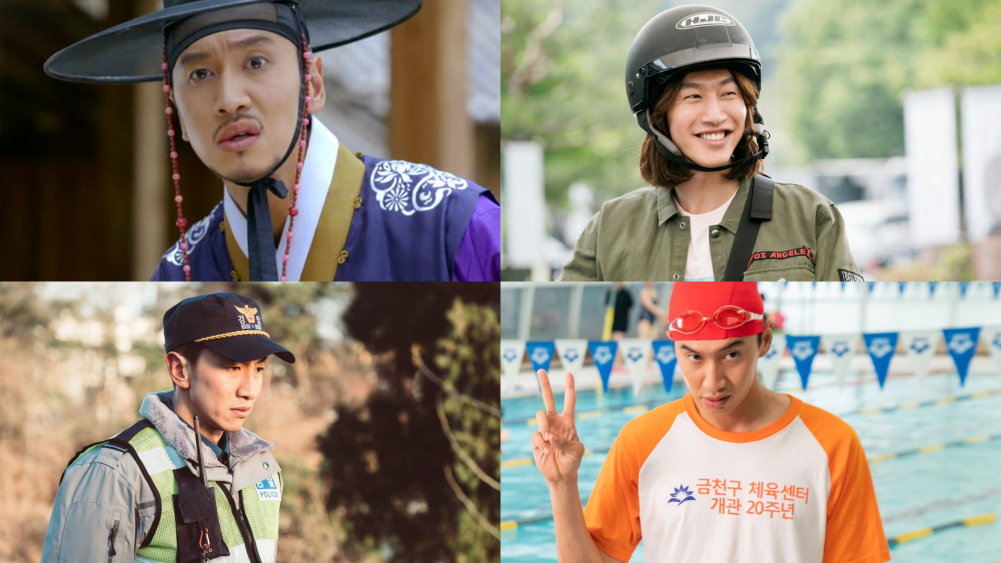 If you think about some of the most remarkable entertainers who made their mark in variety shows, it is a huge chance that the name Lee Kwang Soo will pop up in your mind. He had several nicknames, from the Entertainment Cheat Key and the one and only Betrayer Giraffe of Running Man. His fantastic performance as a variety show star and an entertainer has not only been solidified by various awards but also through the love of his fans and supporters, receiving the title of "Prince of Asia."
But aside from being an amazing entertainer and even a model, he was also an outstanding actor who gave life to all the characters he has ever portrayed. His performance led to recognition from critics and audiences and gave him awards from different prestigious award shows, such as the Blue Dragon Film Awards, the Baeksang Arts Awards, and the Golden Cinema Film Festival.
Here are some of the most remarkable roles Kwang Soo has taken on and became part of his versatile filmography as an outstanding actor in the industry.
Prince Imhae of "Goddess of Fire"
During Kwang Soo's early years as a budding actor, he has always publicly mentioned his interest and aspiration to play an antagonist in a television series or film. His interest becomes real as he was then cast as Prince Imhae in the 2013 period drama "Goddess of Fire." He acts as the elder but incompetent and villainous brother of Prince Gwanghae, a rival to the throne.

Min Soo of "Confession"
Min Soo becomes his first major role on the big screen in the neo-noir film "Confession." The film tells the story of Hyun Tae, In Chul, and Min Soo, who have been best friends since they were young. In Chul works as a con artist for an insurance company, Hyun Tae is a paramedic with a kindergarten-aged daughter, and Min Soo owns a small business. The owner of an illegal gambling arcade, Hyun Tae's mother, begs In Chul to fabricate a robbery and arson of her establishment to receive an insurance payment. But when it ends with her unintentional death, their friendship falls out, and their bonds are permanently altered.
Park Soo Kwang of "It's Okay, That's Love"
In the drama "It's Okay, That's Love," he portrays the role of Park Soo Kwang, Hae Soo and Dong Min's housemate, who works as a café waiter and has Tourette syndrome. Dong Min, one of his close friends, frequently soothes him through his panic attacks. Soo Kwang is also unfortunate in love and often gets dumped by women, but So Nyeo, who is both a minor and simultaneously dating multiple men, is the woman he can't really get over. This role also provided recognition through awards such as the 2014 Popular Star Award from the APAN Star Awards, 2014 Excellence Award, Actor from the Korea Drama Awards, and 2014 Special Award, Actor in a Miniseries from the SBS Drama Awards.
Park Goo of "Collective Invention"
He played the main role of Park Goo in the movie "Collective Invention," whose condition of being a fish mutant is caused by side effects from a newly introduced drug administered during a medical experiment gone wrong. He faces many issues and experiences a meteoric rise to celebrity status and subsequent fall from grace. The movie was screened in the Vanguard section of the 2015 Toronto International Film Festival, marking his first red carpet appearance at an international film festival.
Jo Suk of "The Sound of Your Heart"
He was then cast in the KBS sitcom "The Sound of Your Heart," based on the webtoon of the same name. He plays the role of Jo Suk, a webtoon artist who lives with his parents. The series showcases a comedic story of Jo Suk's daily adventure with his humorous family and his girlfriend Aebong. Because of this portrayal, he wins the 2016 Hot Issue Variety Award and the Best Couple Award alongside Jung So Min during the KBS Entertainment Awards.

Yeom Sang Soo of "Live"

He also starred as a police officer in the slice-of-life drama "Live," trying to uphold morals and maintain the rule of law. He, in particular, garnered excellent reviews for his portrayal. He plays the part of Yeom Sang Soo, an ordinary guy who joins the police department after being released from the military in an effort to lead a regular life in society. But with each case he manages, he becomes a symbol of bad luck and clashes with a supervisor.
Yeo Chi of "The Accidental Detective 2: In Action"
In the crime comedy "The Accidental Detective 2: In Action", he undertakes the character of Yeo Chi, a Mensa genius and part-time internet private investigator who has been hired by Dae Man and Tae Soo to help them discover the circumstances surrounding the death of their client's fiancé. They begin a thorough investigation of the matter together. As they investigate what at first glance seemed to be a simple case, startling and disturbing new evidence emerges.

Park Dong Goo of "Inseparable Bros"

Probably the most applauded role Kwang Soo has ever taken, he portrays the role of Park Dong Goo in the human comedy film "Inseparable Bros." He acts as Dong Goo, who suffers from severe intellectual disabilities yet remains loyal and loving to Kang Se Ha, someone who he treated as his own sibling despite not being his own blood-related brother. Critics and audiences alike have recognized his acting prowess and his amazing portrayal in this role, and he received multiple prestigious awards such as the Popular Star Award from the 40th Blue Dragon Film Awards, the Best Supporting Actor Award for Film from the 56th Baeksang Arts Awards and the Best Supporting Actor Award from the 40th Golden Cinema Film Festival.
Jo Kka Chi of "Tazza: One Eyed Jack"

Probably one of his most famous roles due to multiple mentions during his Running Man stint, jokes about his growing mullet, and various comedic homages, Kwang Soo is Jo Kka Chi, a gambler in the movie "Tazza: One Eyed Jack." Kka Chi is usually seen at face value as a dealer, but he is a person who is skilled at manipulating cards and helps other tazzas to rise as a top gambler.
Ahn Dae Sung of "The Killer's Shopping List"

In 2022, he starred as Ahn Dae Sung in the drama "The Killer's Shopping List," which served as his comeback role to the small screen after four years. He was formerly an expert in memorization, but after failing the 9th-grade civil service exam for three years, he has been forced to work in his mother's MS Mart because he has been unable to find other ways of employment. An incident will set him to find a murderer after a body was found near the apartment of Ah Hee, Dae Sung's girlfriend, reside in.
Here are only some of the many outstanding and exceptional roles Kwang Soo has taken on as an actor! Indeed, he is one of Korea's most treasured actors for his contribution to the industry and as a Hallyu Star. Which of his roles listed above and his other acting roles is your favorite?