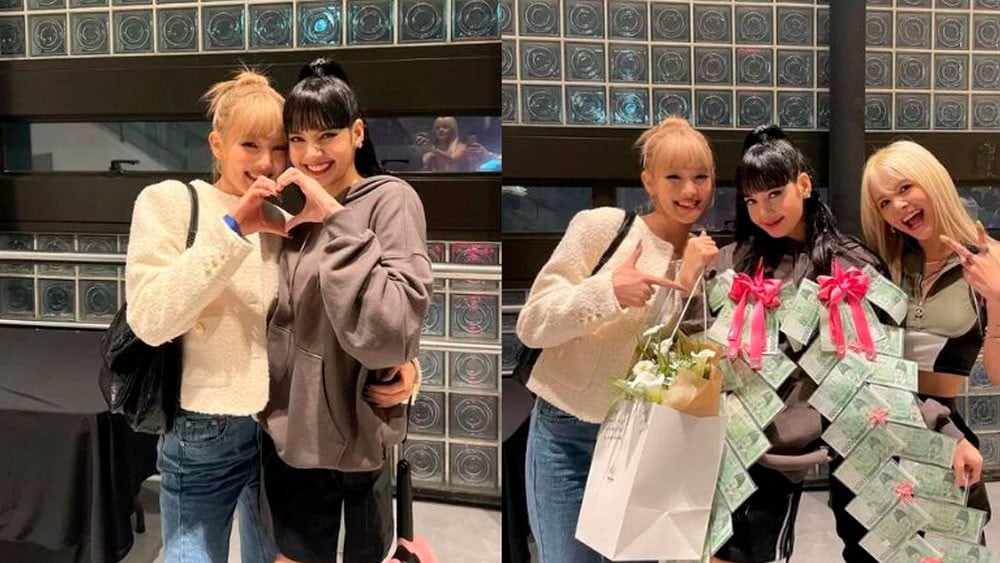 On October 16, (G)I-DLE's Minnie posted photos and videos of meeting LISA on the first day of BLACKPINK's concert and said, "Congratulations. We are proud of you."
In the photo, Minnie was all smiles as she adorably made a heart together with Lisa.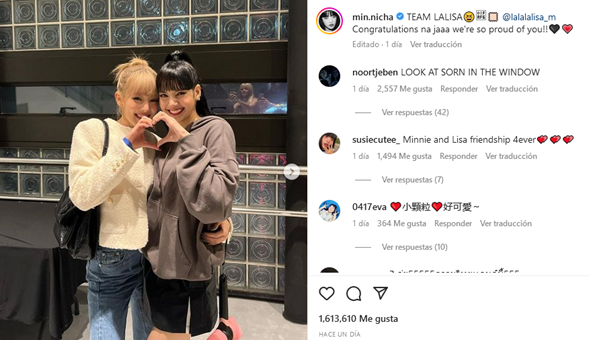 Sorn, a former CLC member, appears in one of the videos, and together with Minnie, they presented Lisa with a necklace made out of 10,000 won bills tied with a pink ribbon.
BLINK loved the cute gift the two idols gave, as in Thailand, fans give money necklaces to their favorite singers, just like Minnie and Sorn did for Lisa.