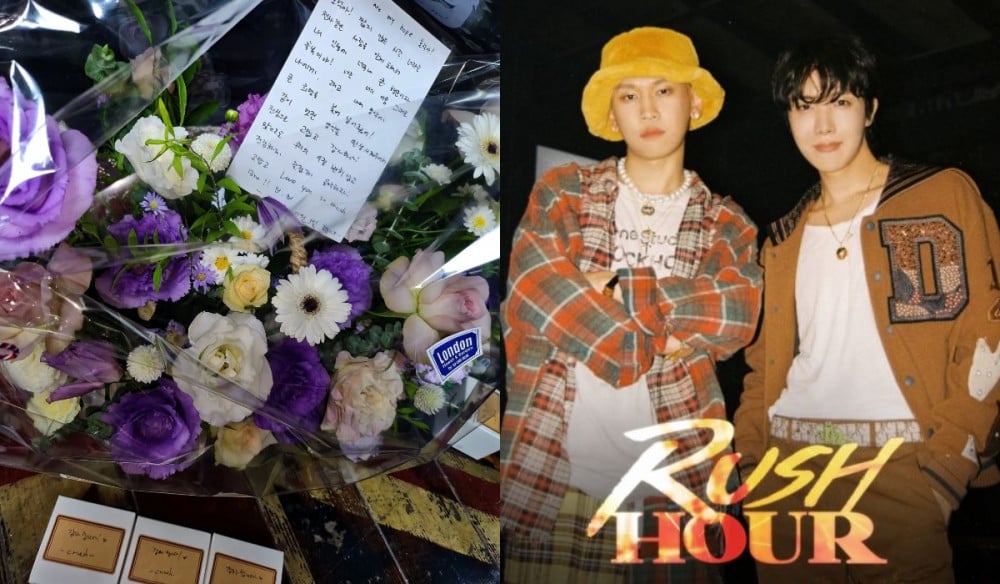 Crush wrote a heartfelt letter to BTS's j-hope.

On September 29th, Crush's letter to j-hope was revealed. The letter was a part of his thank-you gift to the BTS member sent on September 5th. In the letter, Crush wrote,
"To. You are my hope Hoseok!
Hoseok! Knowing angel-like you for not a short time has been the biggest blessing and luck in my life! You brought big hope into my life and music, just like your name. I am genuinely thankful that you created such amazing music together! I hope our friendship doesn't change and we could continue making music happy and healthy! Thanks again and love you so much, bro!"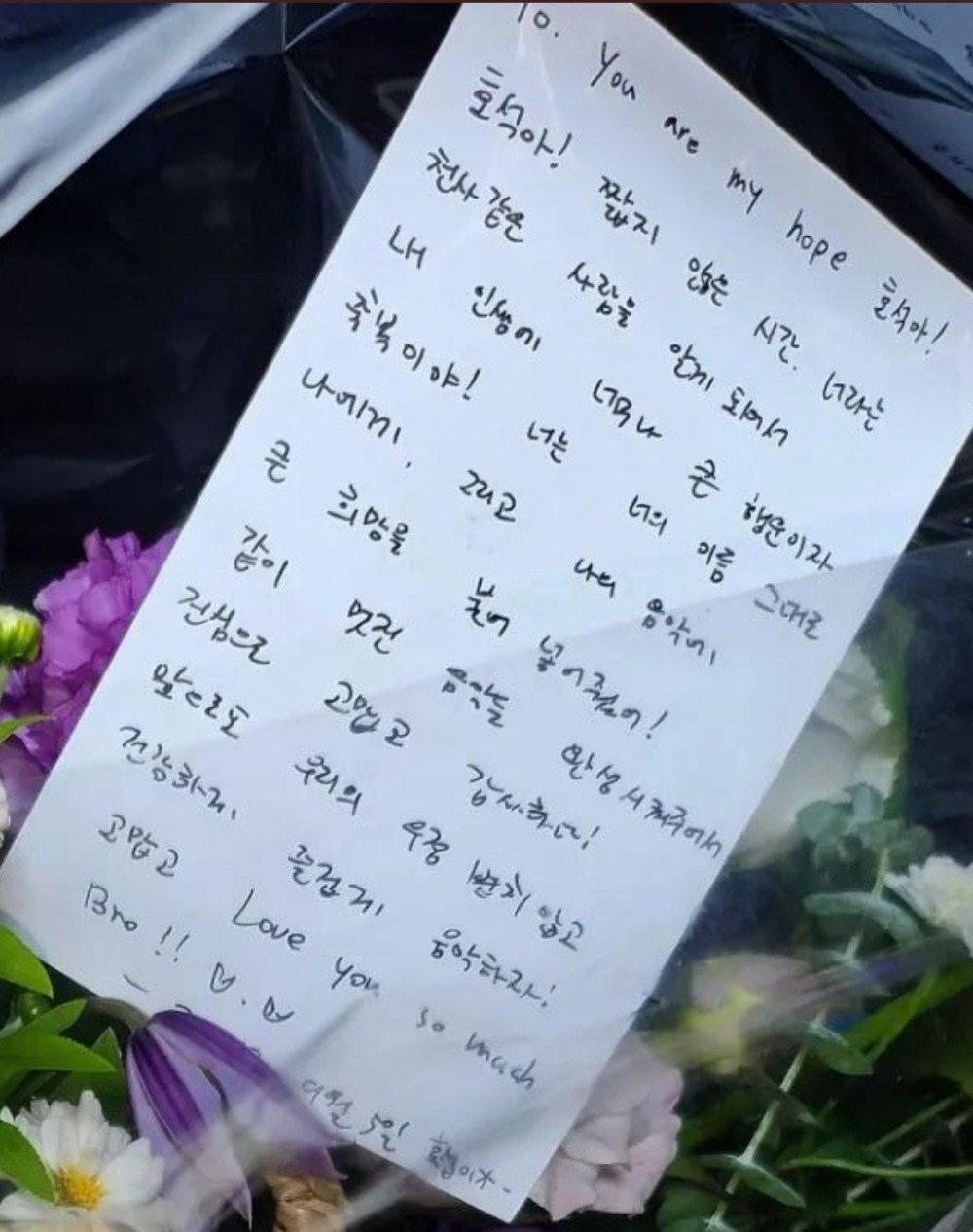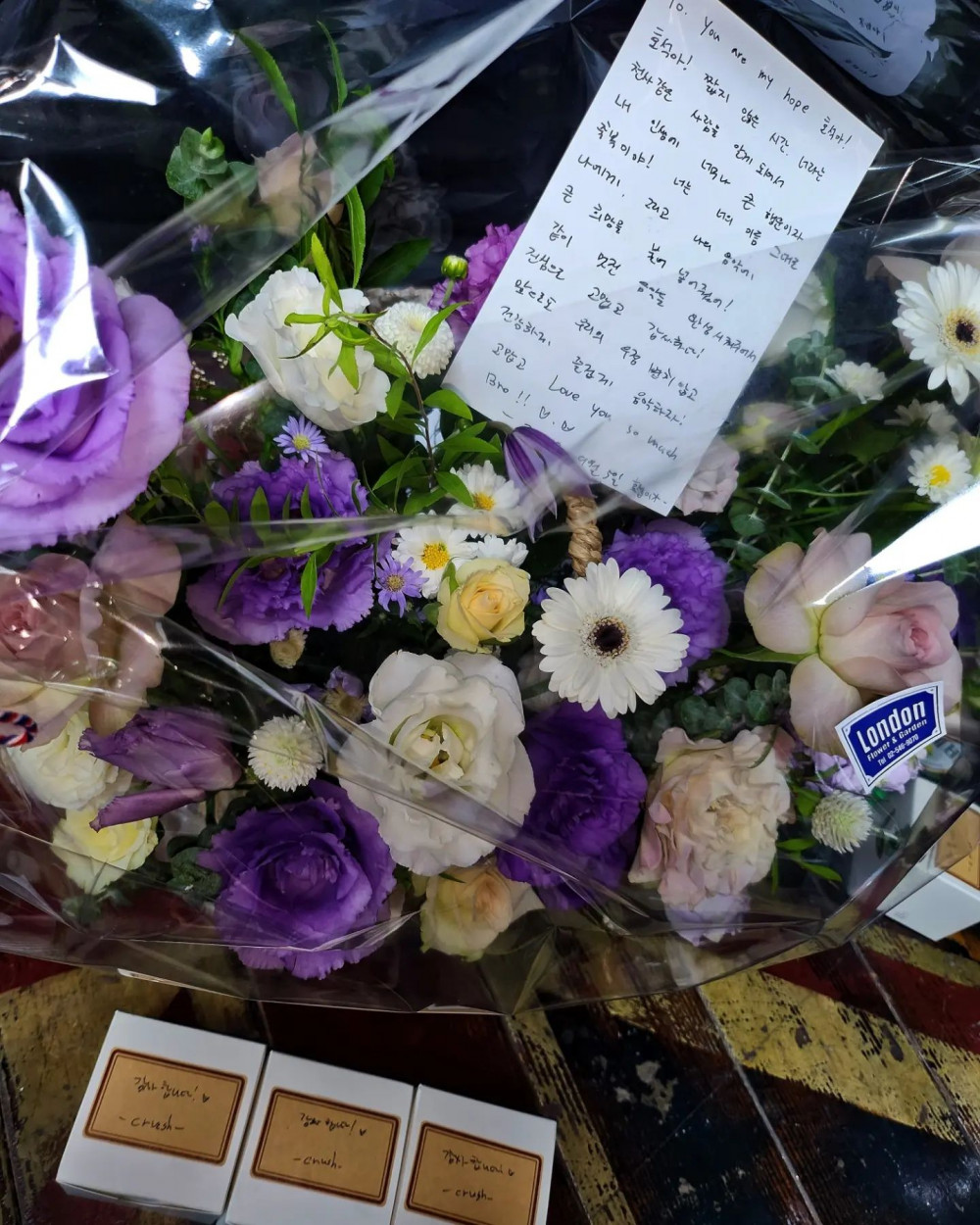 Netizens reacted: "They are so wholesome together"

"He writes such a good letter"
"I can tell they get along well"
"It really is lucky to meet someone you can get along with while working"
"I love seeing their friendship"
Meanwhile, Crush recently made a comeback with his digital single "Rush Hour (Feat. J-Hope of BTS)" after being discharged from his mandatory military service, and is currently active in various promotional content. Check out the MV here if you missed it.