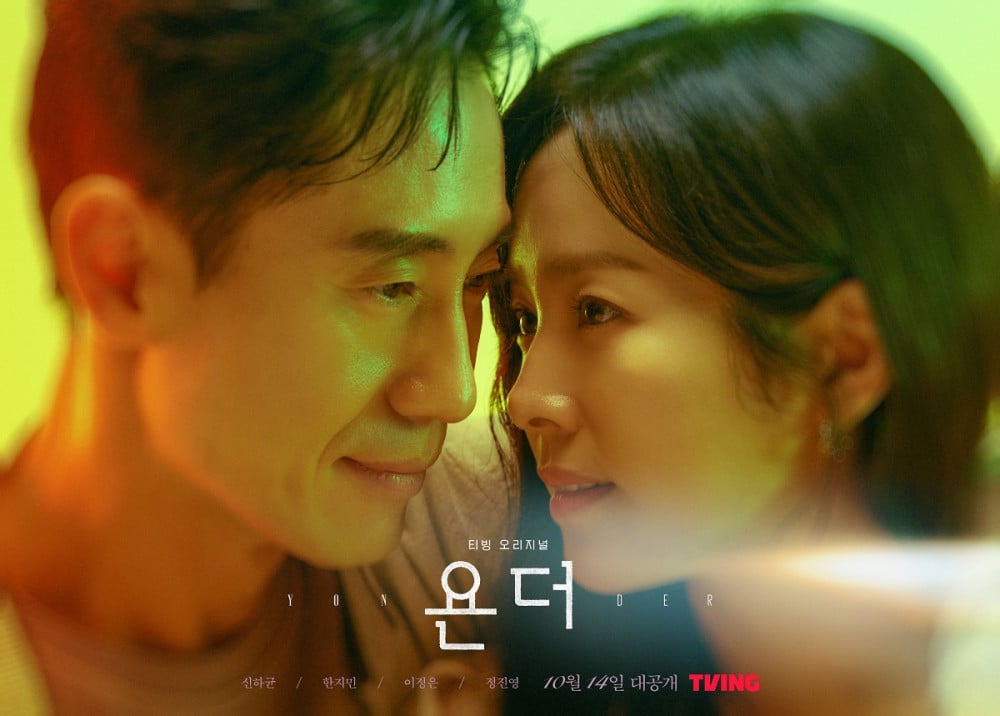 Shin Ha Kyun and Han Ji Min raised anticipation with their official character poster for TVING's new original series 'Yonder'.
On September 28 KST, the official character poster for the new TVING original series 'Yonder' was unveiled. In the poster, Jae Hyun (played by Shin Ha Kyun) and Lee Hoo (played by Han Ji Min) were seen affectionate with one another in what seemed to be a romantic reunion, raising curiosity.
'Yonder' depicts the story of a man who receives a message from his deceased wife, and is invited to an unknown place called "Yonder" where he can meet her. The fundamental questions of life, death, and eternal happiness will be asked, presenting a meaningful human melodrama.
'Yonder' will premiere through TVING on October 14 KST.