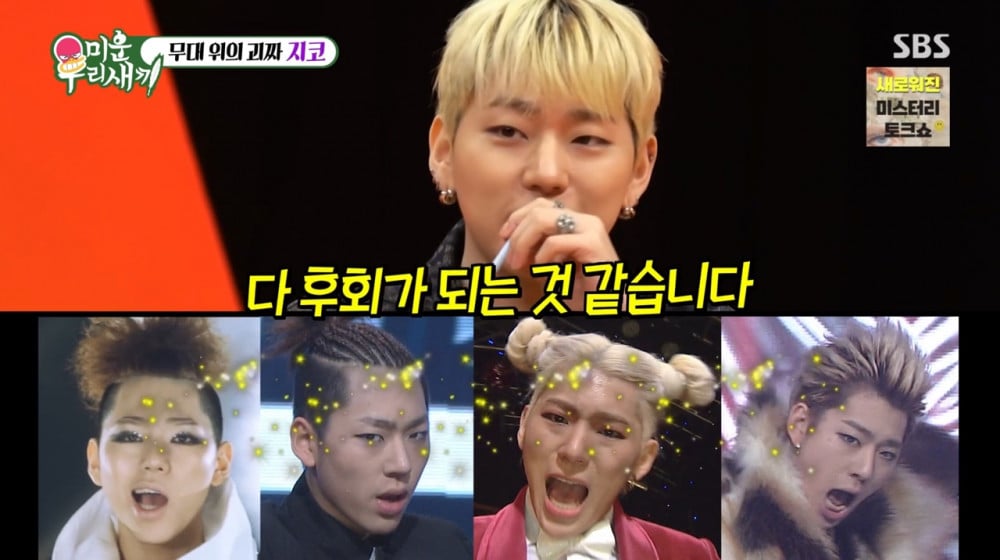 Zico recently opened up about his image while appearing on SBS's 'My Little Old Boy.'

During the August 21 KST broadcast, MC Seo Jang Hoon talked to Zico about his history of bold hairstyles, saying, "Your style's extremely hip, and you've had a variety of style transformations from your debut to now. Is there a style that you regret trying?"

"I regret them all," Zico joked shyly, inciting the panel to assure him that his style is something only he can pull off and is indicative of a strong personality.
"It's great and shows character. But even still, if you could choose one from these photos, which style would you pick," Shin Dong Yup asked, showing four different images of Zico's past hairstyles. In response, the rapper picked the first photo, a music video still from Block B's 2011 debut single "Freeze."

"To be honest, when I first glanced at it, I thought you were [singer] Lee Eun Mi," Shin Dong Yup joked as images of her cropped hair look were shown on the screen.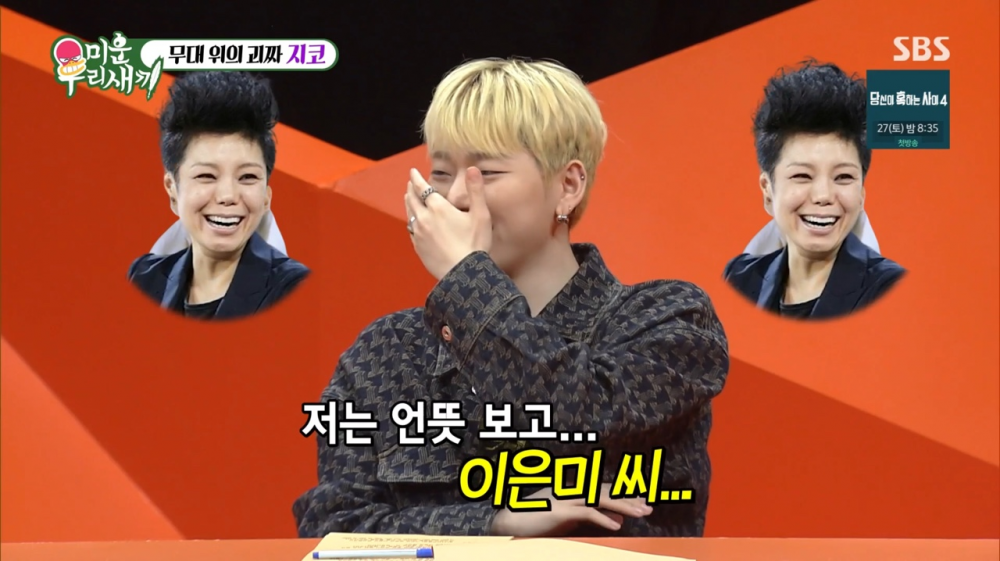 Later on, Seo Jang Hoon brought up that Zico's unique appearance and expression may cause people to think that he is angry, and he asked the rapper if he has been working on practicing a gentler facial expression.
"Honestly, my eye shape is narrow and I give off a sharp impression, so I try to look upwards as much as possible," he admitted, demonstrating for the panel how looking upward changes the mood of his face. "My resting face and my serious face have the tendency to look intimidating, so I look upward to make myself appear gentler."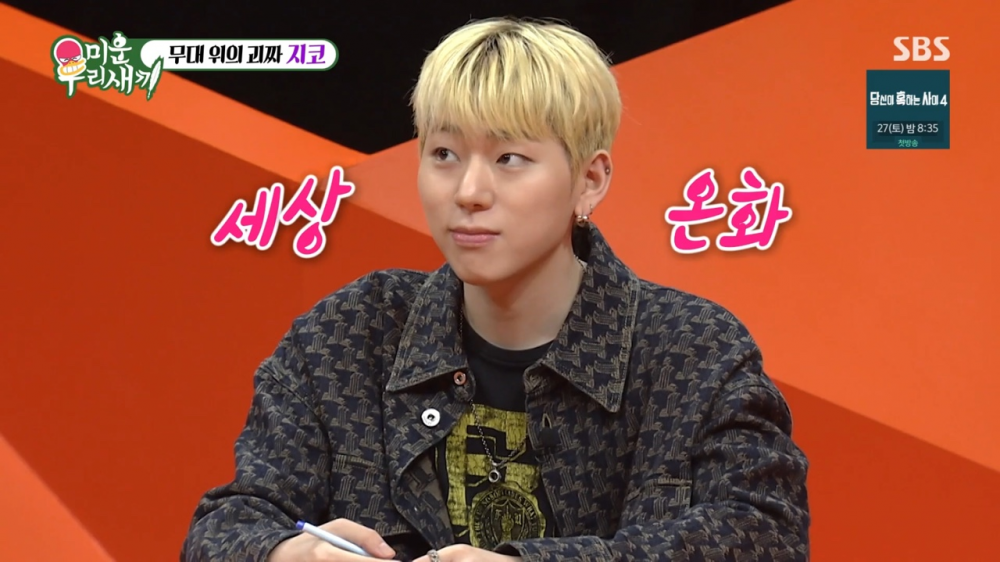 Meanwhile, Zico is currently promoting his new album 'Grown Ass Kid,' featuring title track "Freak."