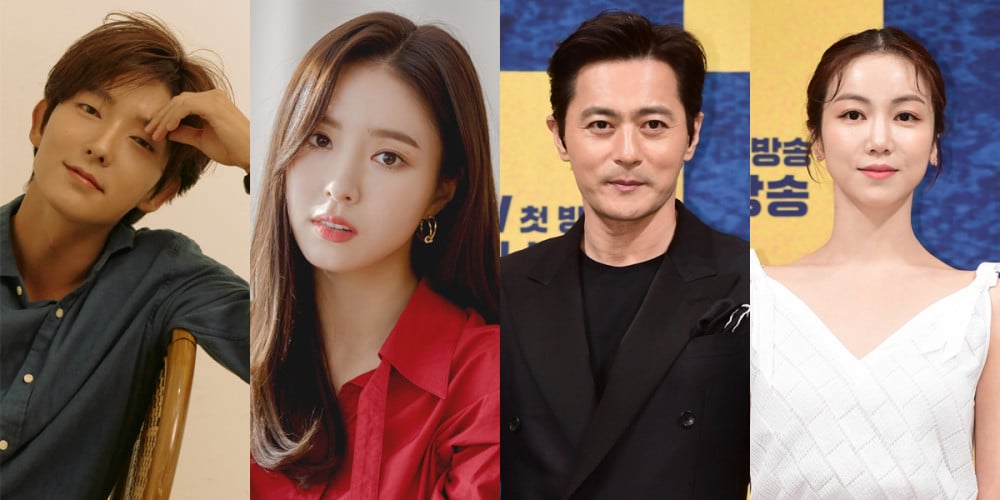 According to media outlet reports on August 9, the cast and crew of tvN's 'Arthdal Chronicles' season 2 recently completed a script reading in preparation for the production's official filming.
Sources confirmed that actors Lee Jun Ki, Shin Se Kyung, Jang Dong Gun and Kim Ok Bin attended this script reading back on August 6, joining director Kim Kwang Sik and scriptwriters Kim Young Hyun and Park Sang Yeon.
'Arthdal Chronicles' tells the story of heroes who are born in the ancient land of Arth. Season 1 originally aired in 2019 as an 18-part series starring Song Joong Ki, Kim Ji Won, Jang Dong Gun, and Kim Ok Bin. However, due to a delay in the production of season 2 by nearly 3 years, Song Joong Ki and Kim Ji Won have decided not to return to the cast of 'Arthdal Chronicles'. As a result, the roles of Eunseom/Saya and Tanya will be played by Lee Jun Ki and Shin Se Kyung in season 2. Jang Dong Gun and Kim Ok Bin will be returning as Tagon and Tae-Alha.

Filming for 'Arthdal Chronicles 2' is slated to kick off some time in mid-August.