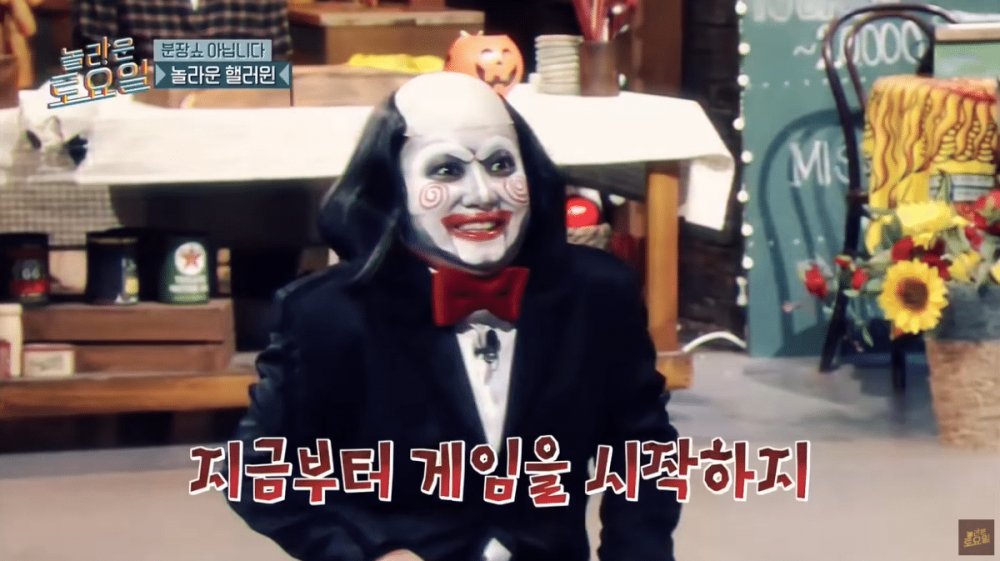 Saturday is a great day to look forward to in Korean Entertainment as the nation's favorite variety shows are broadcast live television. One fun show that many Korean people turn to is 'Amazing Saturday.'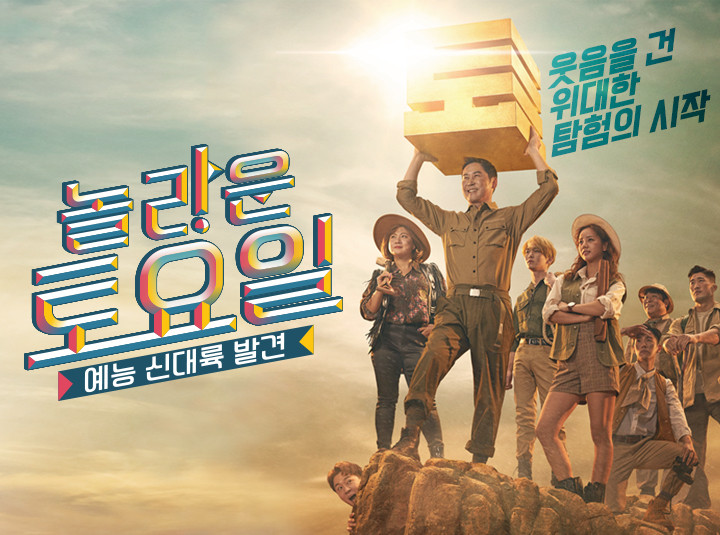 Amazing Saturday is especially also loved by global K-POP fans as it is a variety show centered around K-POP and Korean music just in general. The fun "kick" in Amazing Saturday is seeing the celebrity panel and guests' makeup and cosplay that they wear onto the day. They film the entire shoot with their crazy and sometimes ridiculous makeup, and it's hard to resist not watching an episode after you've seen the thumbnail on YouTube or a meme on Twitter.
Let's check out some of the most legendary makeups that might want you to change your browser to YouTube to check out the episode!
Moon Se Yoon - Lip J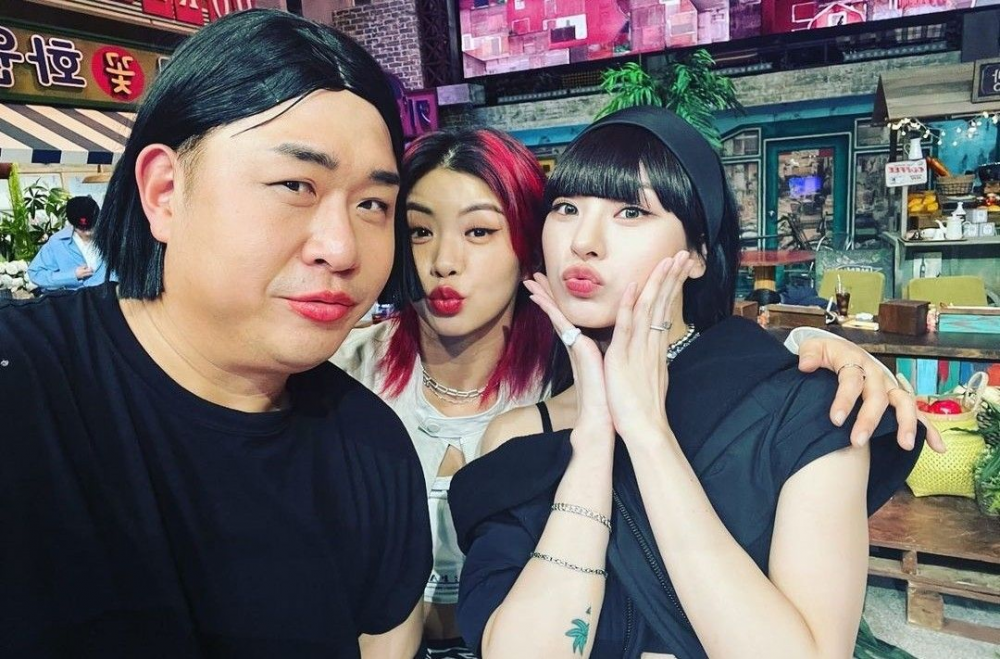 It was iconic seeing Moon Se Yoon make up as Lip J from Street Woman Fighter -- this was the perfect cosplay, especially when SWF was garnering quite heavy attention! Check out a clip from the episode below.

Kim Dong Hyun - Cornhead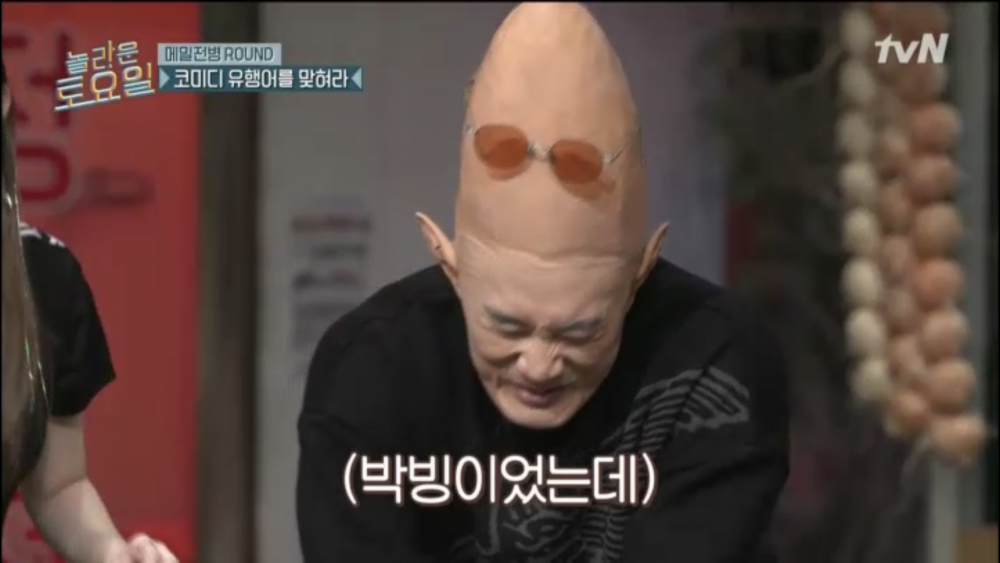 It's always funny to see Kim Dong Hyun get MESSED UP through his makeup. This time, he decided to go crazy and become a corn head. My initial thought was -- isn't that thing heavy on your head?!
Nuksal - Matilda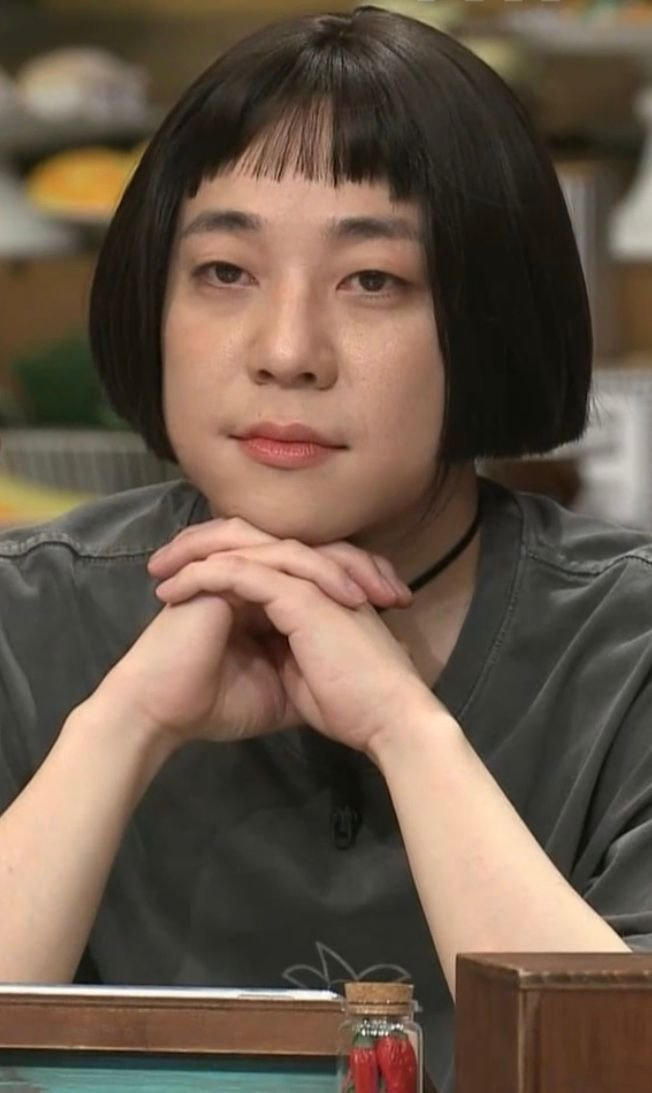 Yes -- that's right. Rapper Nuksal went above and beyond with his matilda cosplay and gave viewers and fans plenty of entertainment throughout the entire episode. His long hair really played to his advantage... or is it really an advantage? Check out a portion of the episode below.


Hyeri - Lee Jung Hyun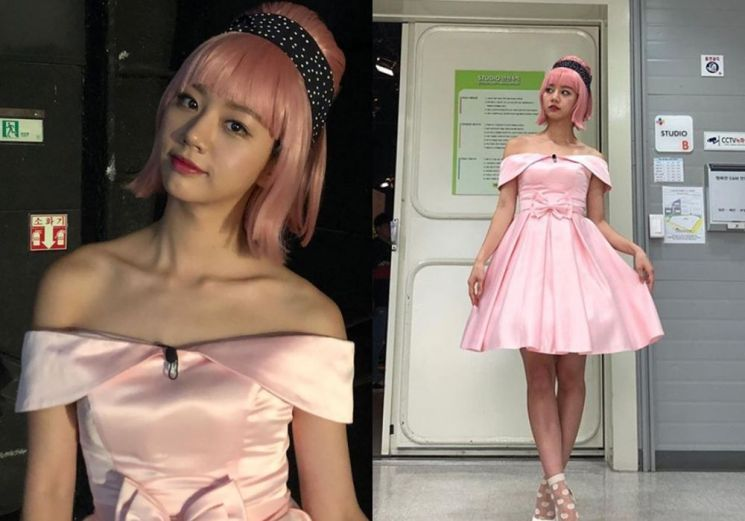 Lovely Hyeri went all-in for her favorite 90's legend - Lee Jung Hyun, and she absolutely killed it. Her stunning beauty was perfect for replicating a queen like Lee Jung Hyun!
Park Na Rae - Saw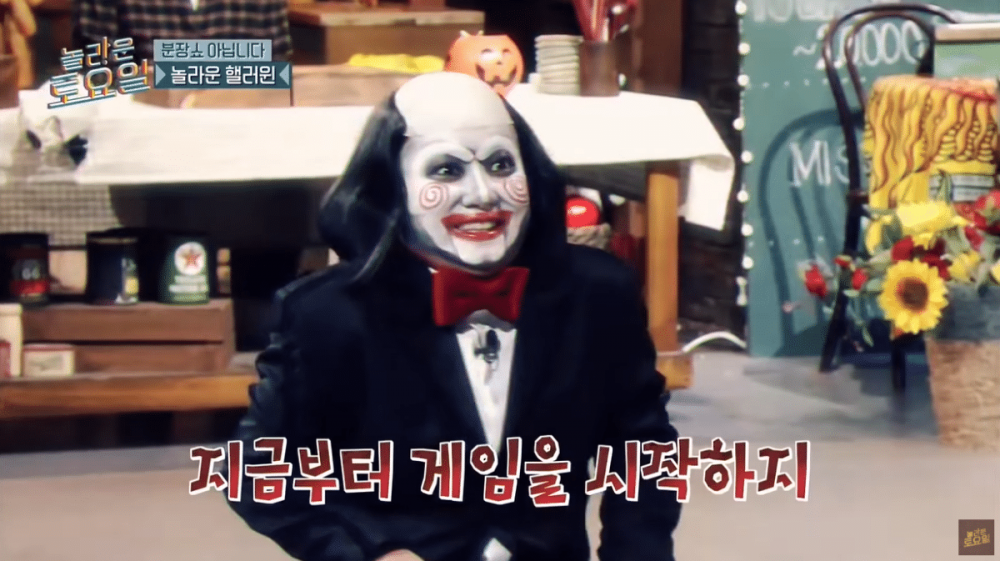 When watching Amazing Saturday, most viewers look forward to Park Narae's makeup the most. One of her most legendary costumes was when she decided to be freaky and dress up as Saw! The makeup looks like it would have taken forever! Her dedication to the show and entertainment is real!

Hanhae - Ratfish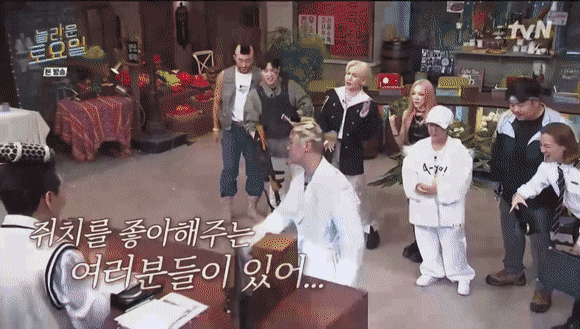 After losing a bet, Hanhae had to dress up as a ratfish, and quite honestly -- he pulled it off exceptionally well! The makeup artist was so proud of her work after seeing how great Hanhae turned out.
Key - Black Flat Shoed Kiyoung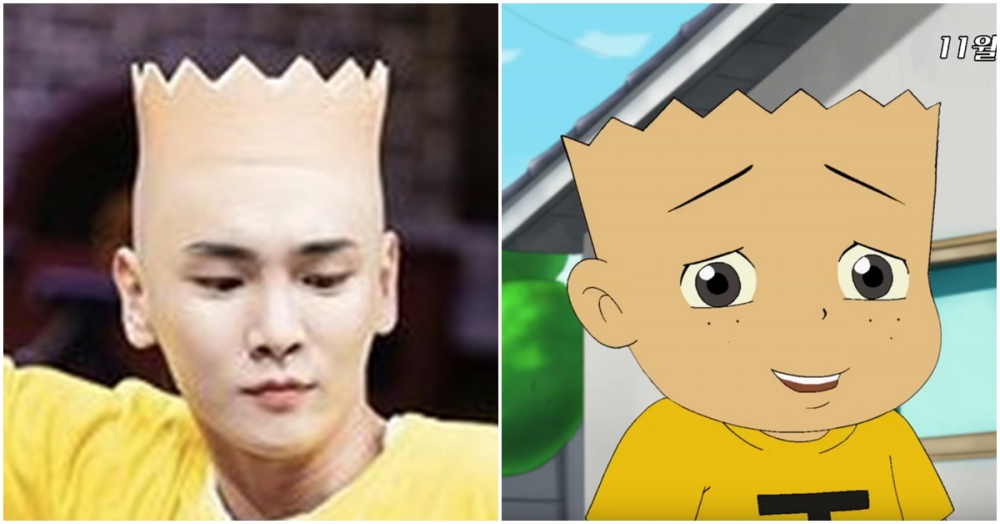 Black Flat-Shoed Kiyoung was a popular Korean cartoon back in the day, and Key killed it with the makeup. This makeup garnered so much attention that it became a meme in the Korean media world!
Taeyeon - Lady Vengeance
OK... this makeup is actually just absolutely stunning. Taeyeon was aiming for Lady Vengeance, but it looked like they got an elite makeover as she was killing it with her luxurious charisma!
So what are your thoughts on these ridiculous yet terrific makeup/cosplays? Some of these look like they took quite some work to get the makeup done, and one thing for sure is that their dedication to entertainment and the show is, without a doubt, real. They love giving fans and viewers joy, and if you watch the show, you can definitely tell they love being in the show as well. What are your thoughts on these costumes? Which one do you think was the most legendary? Is there one that we didn't list that needs to be on the list? Let us know in the comments below!