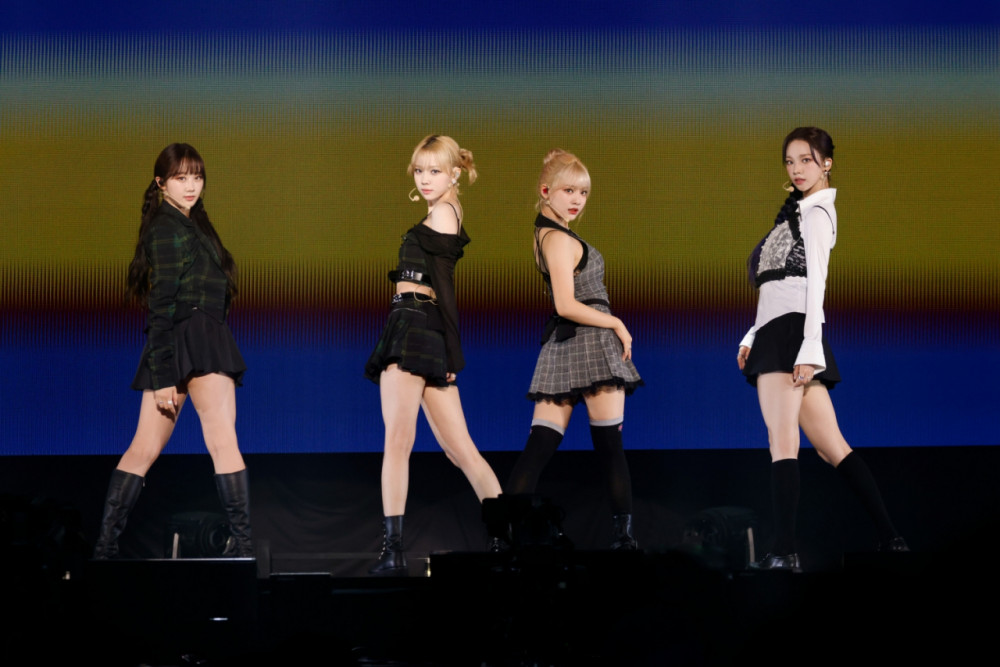 On August 6 and 7, girl group aespa held their first showcase in Japan "aespa JAPAN PREMIUM SHOWCASE 2022~SYNK~" at Pia Arena MM in Yokohama, Japan, on August 6-7. aespa met a total of 40,000 fans, out of the total of 920,000 people participated in ticket applications. Earlier on, aespa also met domestic fans through their first fanmeet in Korea.

In this showcase, aespa performed various hit songs such as "Black Mamba," "Next Level," "Savage," "Girls," "Life's Too Short," "Illusion," as well as b-sides such as "ænergy," "Lucid Dream," and "YEPPI YEPPI."

During the showcase, aespa also said, "This is our first event in Japan, and we are glad to be able to show you stages like this. We also want to continue sharing happy moments like this with you all in the future. Thank you for the great memories today, and there will be many opportunities for us to meet you in the future, so please continue support us a lot!"