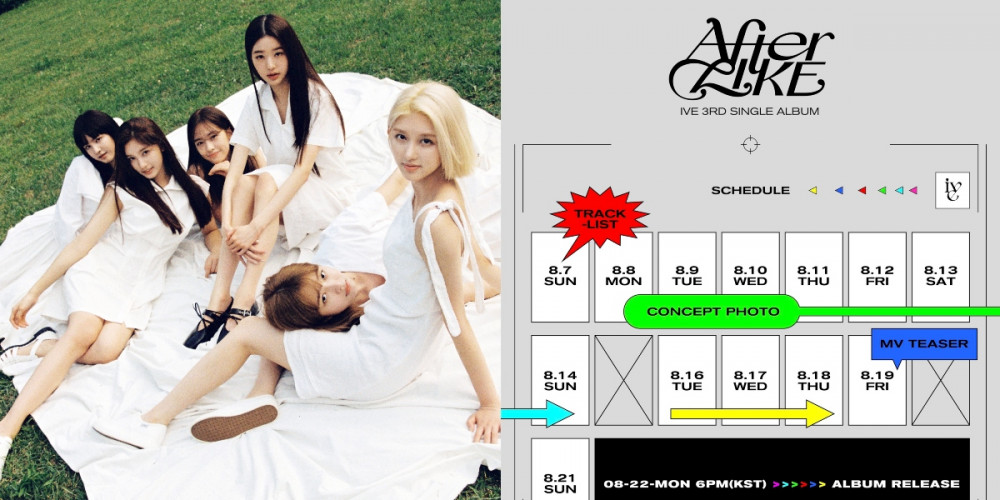 IVE raised anticipation for their upcoming single album 'After Like' by unveiling a colorful scheduler image.
On August 5, IVE took to their official Twitter page to unveil the scheduler image for their upcoming 3rd single album 'After Like'. In the scheduler image that resembled a TV screen adjuster, it revealed that IVE will be releasing concept photos from August 8-18 KST, and also be releasing the music video teaser for their title track on August 19 KST. In particular, IVE will begin counting down the days until their official comeback after revealing their album highlight medley on August 21 KST.

Notably, IVE will be returning with their 3rd single album 'After Like' just 4 months after promoting with "Love Dive", garnering attention.
Stay tuned for updates!