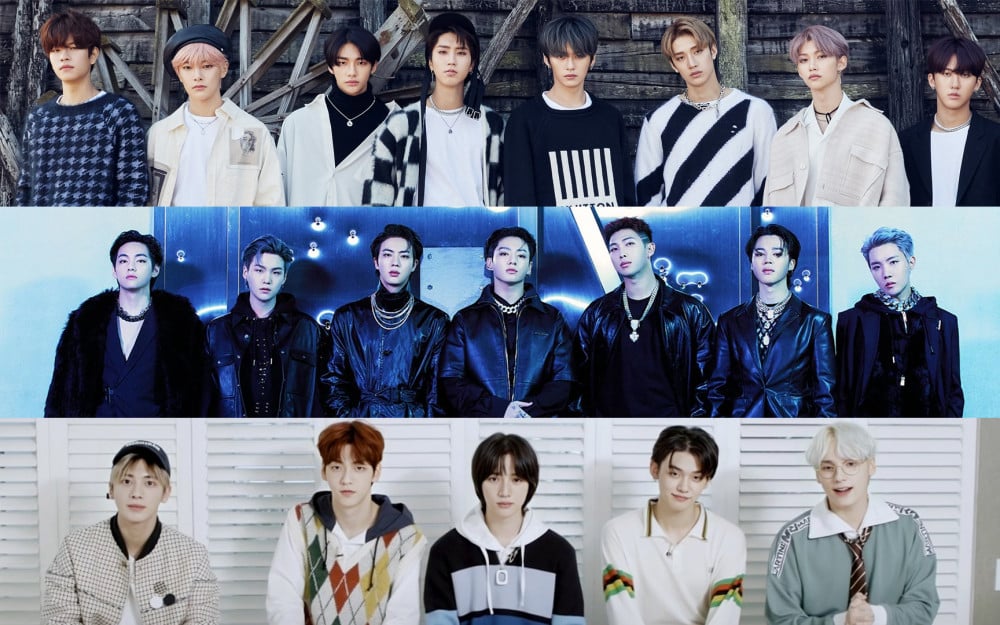 Throughout the years, K-pop has been constantly making attempts to break into the American music market with various idols have been knocking on the doors of the American music industry. Finally, in recent years, K-pop has gained the popularity and recognition it has longed for and many K-pop idols are receiving love from fans from all over the globe.
K-pop artists are now seen more often in the music scene in the United States as many artists are collaborating with artists from North America. Additionally, K-pop artists' names are found more frequently on the major music charts in America, such as the Billboard charts.
Now, these artists are one of the top album sellers in the States as many K-pop artists are seen topping the charts for the most albums sold.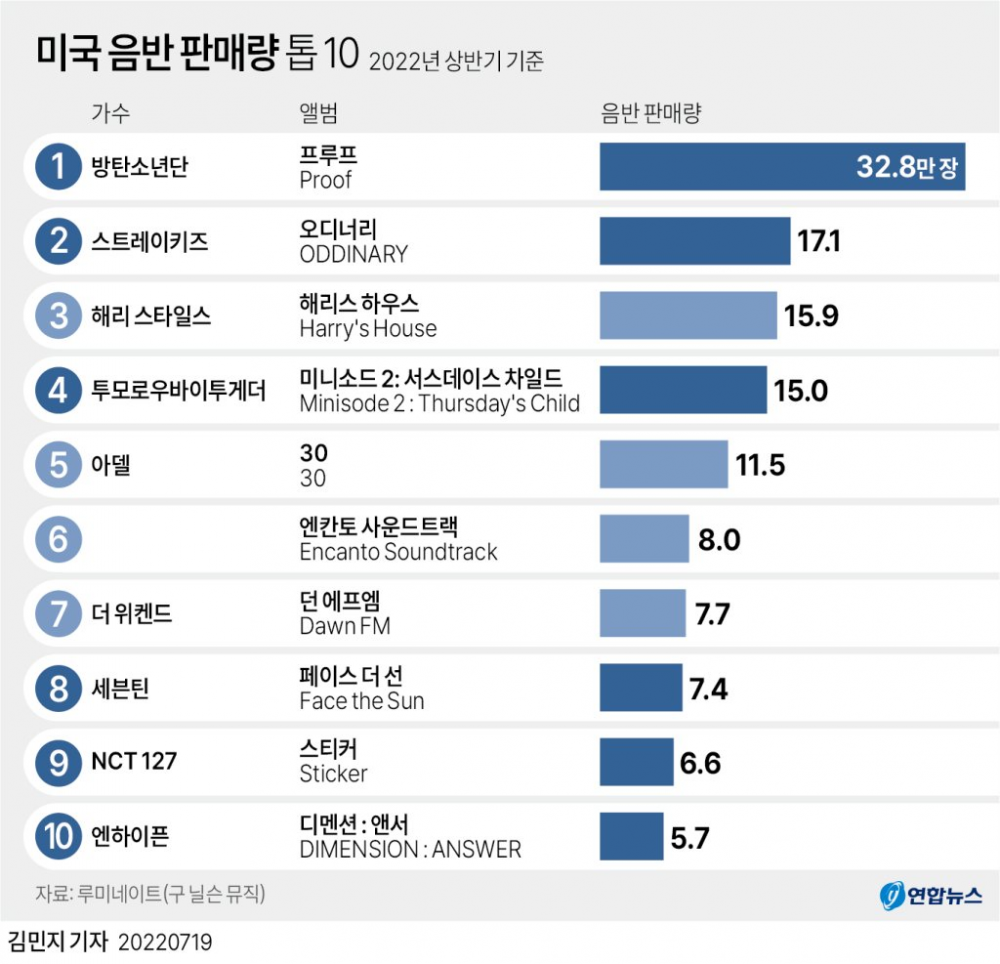 According to Yonhap News, using data from Luminate (formerly Nielsen Music), a handful of K-pop artists were seen in the top ten of the most-sold albums in the United States in the first half of 2022.
In rank 1 was BTS's 'Proof' album, followed by Stray Kids' 'ODDINARY.' In fourth place was TXT's 'Minisode 2: Thursday's Child.' In rank 9 to 10 were Seventeen's 'Face the Sun,' NCT127's Sticker, and ENHYPEN's 'DIMENSION: ANSWER,' respectively.
The top 10 includes:
1. BTS's 'Proof'
2. Stray Kids' 'ODDINARY'
3. Harry Styles' 'Harry's House'
4. TXT's 'Minisode 2: Thursday's Child
5. Adele's '30'
6. Encanto Soundtrack
7. The Weeknd's 'Dawn FM'
8. Seventeen's 'Face the Sun'
9. NCT127's 'Sticker'
10. ENHYPEN's 'DIMENSION: ANSWER'
Many netizens were impressed the the majority of the top 10 (6 out of the top 10 spots) were K-pop artists. Netizens commented, "K-pop is taking over the world," "Wow, I expected BTS but I didn't expect to see Stray Kids or TXT. That's amazing," "Wow, NCT127 still selling so many albums," "NCT127 is really amazing that they are ranking that high with last year's album," "Stray Kids are doing so well!" "BTS is so unbeatable," "Stray Kids are so popular overseas," "TXT is so crazy," "Some of those groups seem to be more popular overseas than in Korea," and "I guess JYPE must be happy that finally, their artists are ranking high in the States."