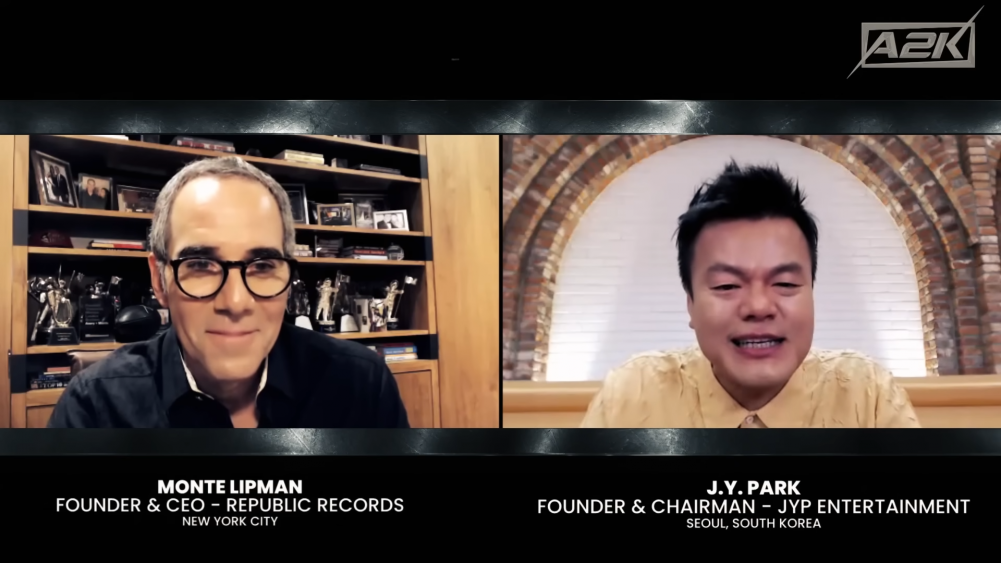 JYPE and Republic Records have announced their new global girl group project, A2K - a North American group for she/her/they hopefuls who will train in the K-Pop style. You can read more about it here.
Commenters under the announcement videos are excited. However, there are also many comments about the low age limit. Only kids from the ages of 12 to 16 can apply and audition.
When looking at the video on RR's channel, the majority of the comments are about this restrictive limit.
Commenters on YouTube wrote:
I've really been looking forward to following this as a big fan of several JYP groups as well as the last big wave of western pop groups. But I have to say I'm incredibly disappointed you guys chose such a low age range. (I say that as someone way too old to audition either way, btw!) Back on Nizi Project, didn't JYP tell Suzu he didn't even know his dream until college? Now someone like that doesn't even have a chance to join a JYP group. You should at least give kids up to age ~19 a shot imo - Nissl
Are there any exceptions in age (for example, 17 years old) with exceptional talent? - Elli Mayfair
I was super excited, like crying a shaking, thinking I had a chance, but I'm 17, so goodbye to my dreams. I'm so disappointed. This is all I ever wanted, and it all just came crashing down on me - xCherry

A post garnering 356 upvotes on Reddit is titled "JYP and Republic Records just announced A2K and the max age allowed is SIXTEEN…why," and commenters expressed various points of view.
https://www.reddit.com/r/kpopt...
Many responded with things such as, You're forgetting that they're not going to debut immediately. Training will take several years. - infinitesimal6.
For comparison auditions for:
Nizi Project: 15-22 years old https://en.wikipedia.org/wiki/...
HYBE x GEFFEN: 15-19 (16-19 for EU) https://hybegeffen-audition.co...
Commenters also added,
Just want to add an observation: basically, all the K-pop girl groups that have done well in America so far have been older. Blackpink and aespa debuted with all members 18+ and took off within a couple of years, with most if not all members 20+ at that point. Meanwhile, Twice debuted with 16 yo members and only started getting traction here in their early 20s. Itzy is starting to maybe get traction now, with the youngest member being 18 - sparkmesh
What are your thoughts on the age limit and A2K overall?