G-DRAGON of supergroup BIGBANG, has been extremely active on Instagram for the past few weeks. Some of his posts and likes have turned K-Pop fandoms into chaotic cauldrons of speculation, glee, and, from the more immature side of Stan Twitter, witless rage.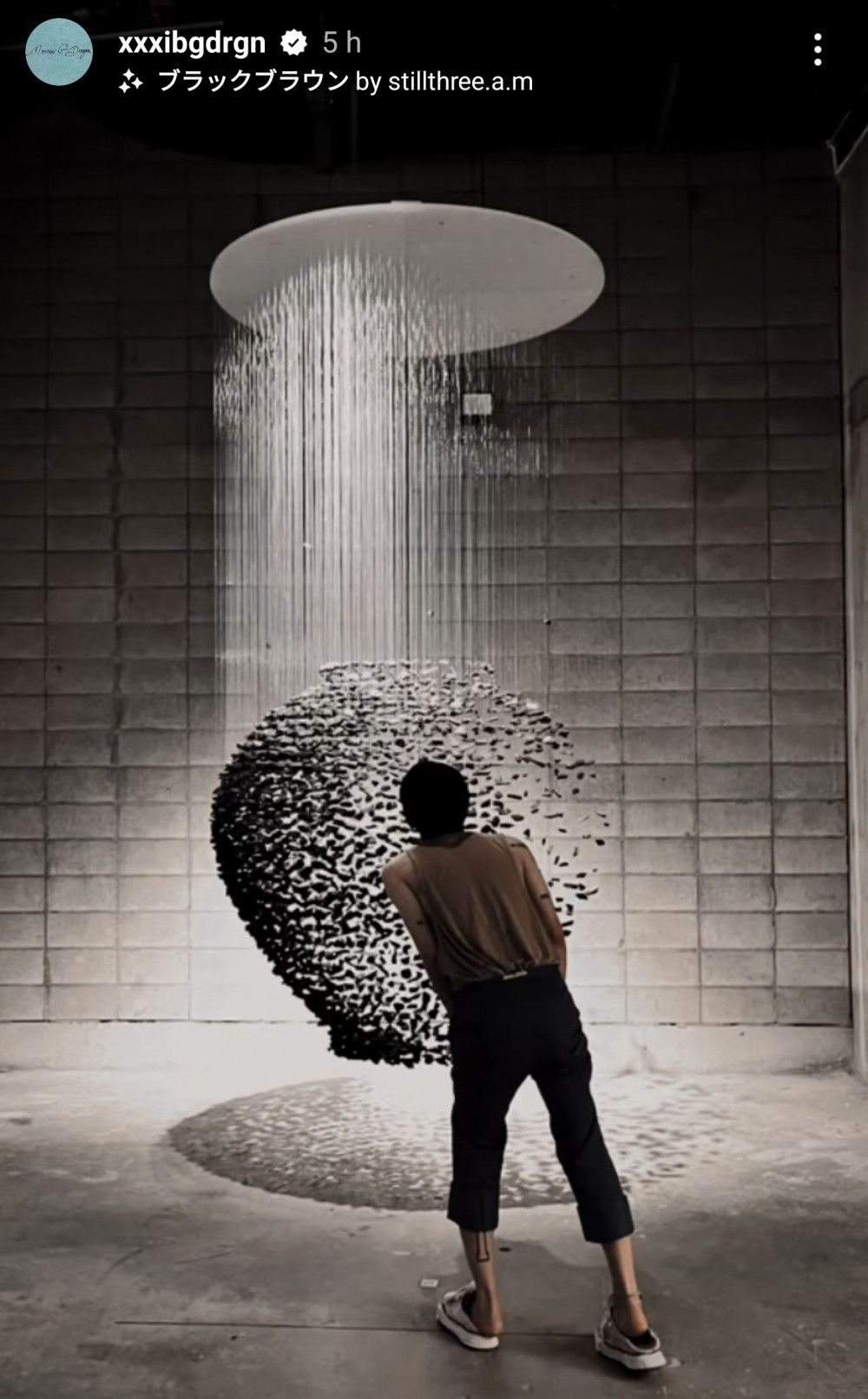 Recently, VIPs have been noticing a pattern of "date and time" in his stories, with many posts featuring the musician in the studio in the early hours of the morning, with the early a.m. time tag to prove his all-night studio sessions.
His most recent story, which featured a Polaroid image used for Still Life teasers, and the date of 31st July, has sent the BIGBANG fandom into an absolute tizzy. It also features an image of six playing cards, faces revealed to the onlooker but not to the player, which has been a recurring image on the superstar's social media.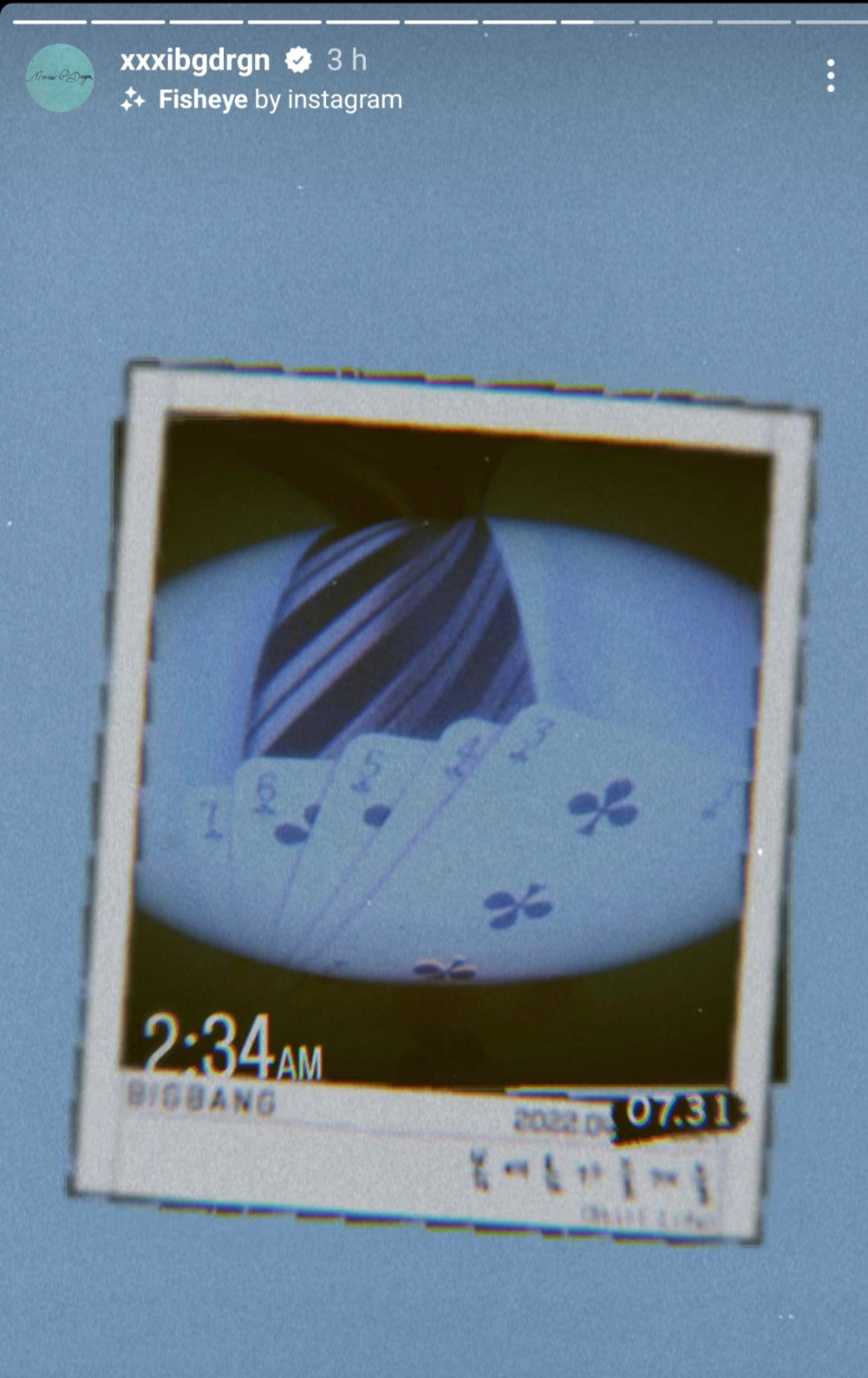 This Polaroid frame is available as a sticker on Instagram, as fans have made a huge bank of themed stickers for GD to use in his stories, given his extreme fondness of using many, many stickers and filters on every story.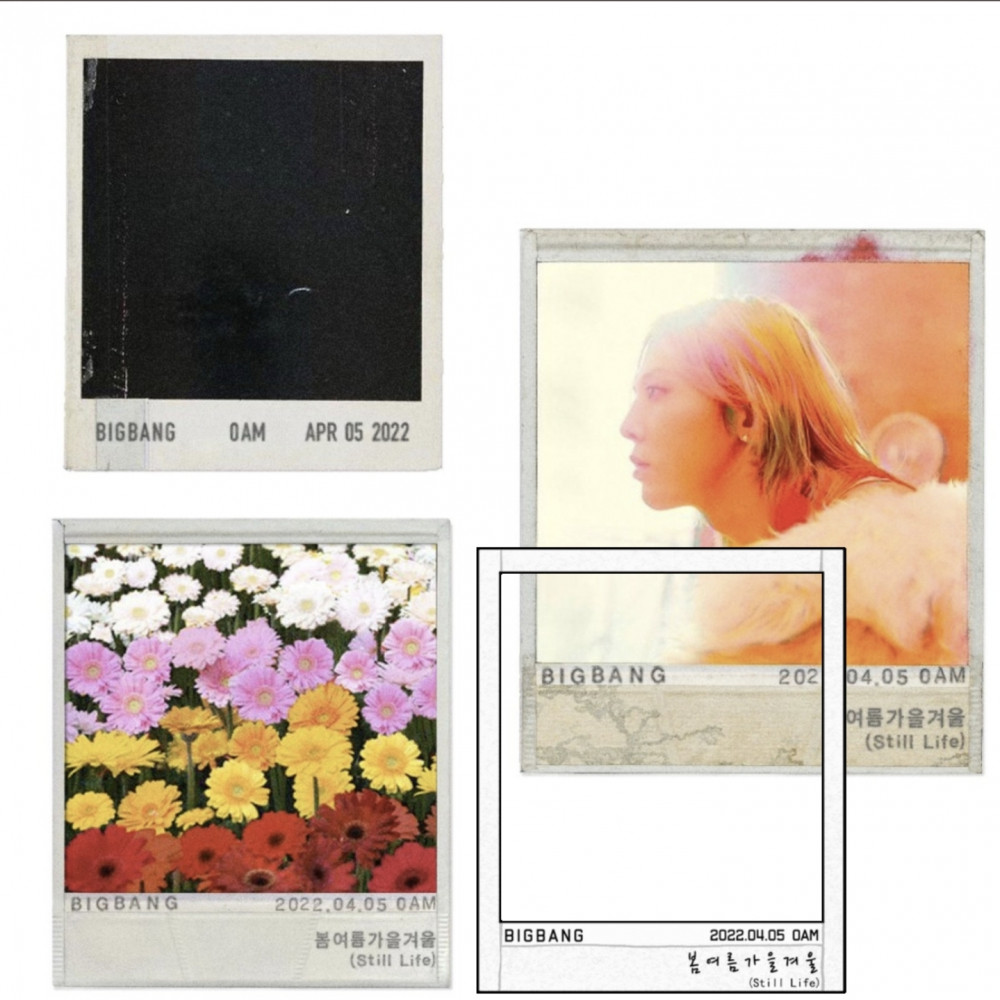 While some fans speculate that these posts constitute a hint toward BIGBANG's much-awaited return after the blockbuster success of the single "Still Life," released in April, others wonder whether it may hint at the first live performance of the song by the four-member group. Still Life is remarkable for the fact that although much covered by fans and other musicians alike, including two official covers by Winner (Seungyoon and Mino) and Treasure from BIGBANG's company YG Entertainment, the song has never yet been performed live by the group itself.
Could G-Dragon's cryptic post hint at a live performance of the impossible-to-replicate-by-anyone-but-BIGBANG ballad? Or is GD merely being the low-key Loki of K-Pop again?