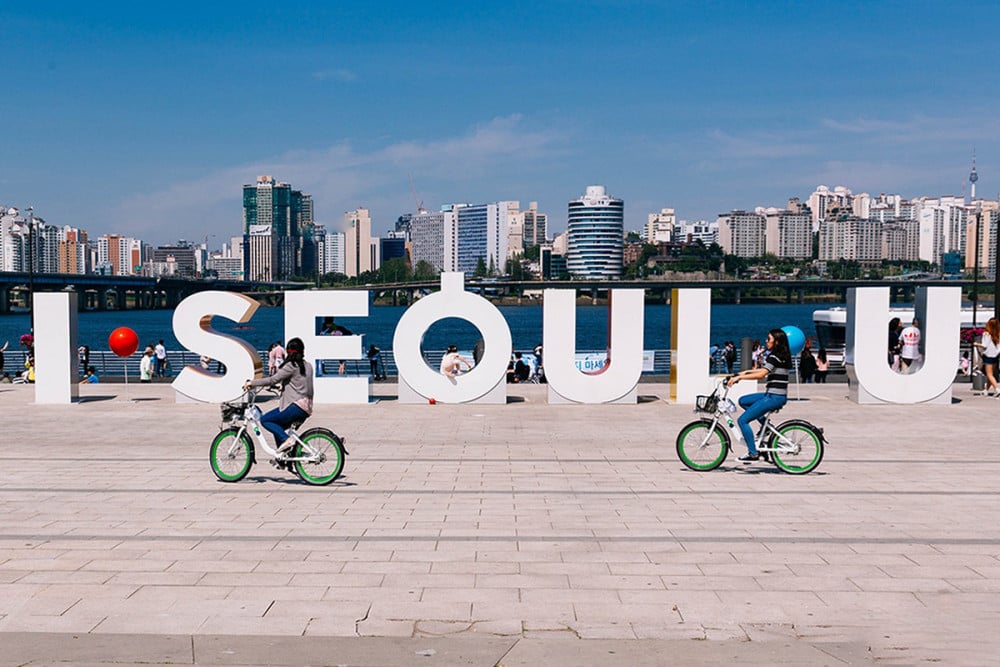 The city of Seoul will be bidding farewell to its current slogan, 'I·SEOUL·U'.
Media outlet reports have confirmed that the city of Seoul's new slogan will be selected by a panel of professionals, including experts in promotional marketing, branding, and design. A task force designated by Seoul city mayor Oh Se Hoon began conducting research in January of 2022, and new slogan candidates will be revealed during the 11th Seoul Metropolitan Council, which begins in July.
Meanwhile, the city's current slogan 'I·SEOUL·U' was adopted in 2015, after a slogan design competition launch in the same year.
Throughout its history, the city of Seoul has also held the slogan 'Hi Seoul' from 2002 through 2015, while a secondary slogan, 'Soul of Asia' was introduced in 2006 after mayor Oh Se Hoon's initial election.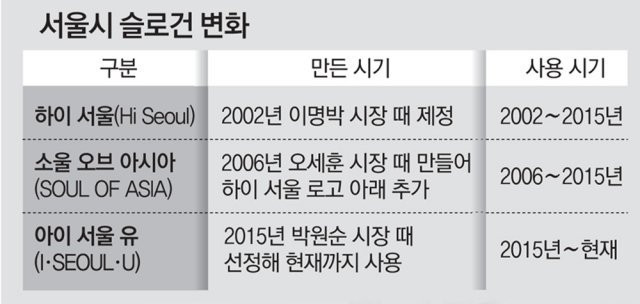 Netizens are reacting to the news of Seoul adopting a new slogan with comments like,
"Finally they're changing it. I had no idea what it meant."
"I'm glad they're changing it because 'I·SEOUL·U' was dumb, but I'm afraid they're going to come up with something dumber."
"I always thought of IU whenever I saw the slogan."
"But I've gotten used to it, and now they're changing it??"
"When they were doing the slogan design contest, 'SEOULMATE' was a really popular candidate but it got beat out... A lot of people still prefer 'SEOULMATE'."
"This was the worst slogan ever. I have no idea what it's supposed to mean."
"I just want them to use a Korean phrase. Why does it have to be in English?"
"'I·SEOUL·U' felt too much like it copied a lot of other famous cities."
"I always liked 'I·SEOUL·U' though. They should just keep it and not spend tax payers' money on changing it."
"The biggest mistake with 'I·SEOUL·U' was that it was hard to pinpoint the meaning."
"Yeah, it's about time they changed it. It makes no sense."
Meanwhile, the city of Seoul also recently introduced its new tourism brand, "My Soul Seoul".