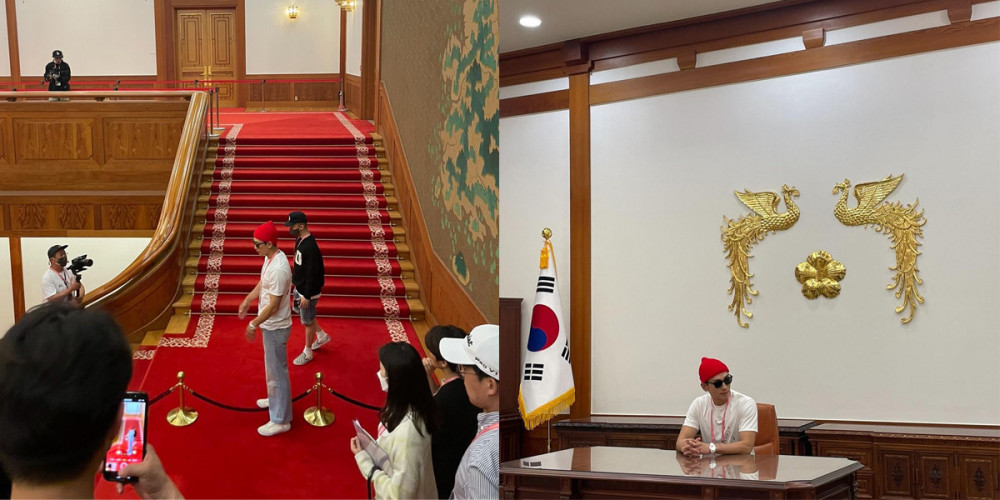 The one and only Rain is preparing for a once-in-a-lifetime performance inside South Korea's Blue House!
On June 2, Rain revealed via his Instagram,
"Hello~ It's Rain Jung Ji Hoon.
Thanks to all of you, I will be having a solo show inside the Blue House on Friday, June 17 at 7 PM KST. Thus, I hope to invite some of you to the show!
All you have to prepare are these three things:
1. Dress code: whatever as long as it's black
2. Black sunglasses
3. Your fiery passion while you give yourself up to the beat
Those of you who want to dance with me and create the best show of all time,
those of you who want to let out the passion and the energy you've been hiding for so long,
those of you who want to have your face streamed in 195 countries worldwide through Netflix.
Please note that as the show will be filmed by a crew from Netflix, in order to work in adequate time for rehearsals, the number of songs I can perform will be limited. Also, I suggest that you utilize public transportation when you arrive. The show is free!!!
All you have to do is register."
What kind of collaboration do you think Rain is working on with Netflix at the Blue House?