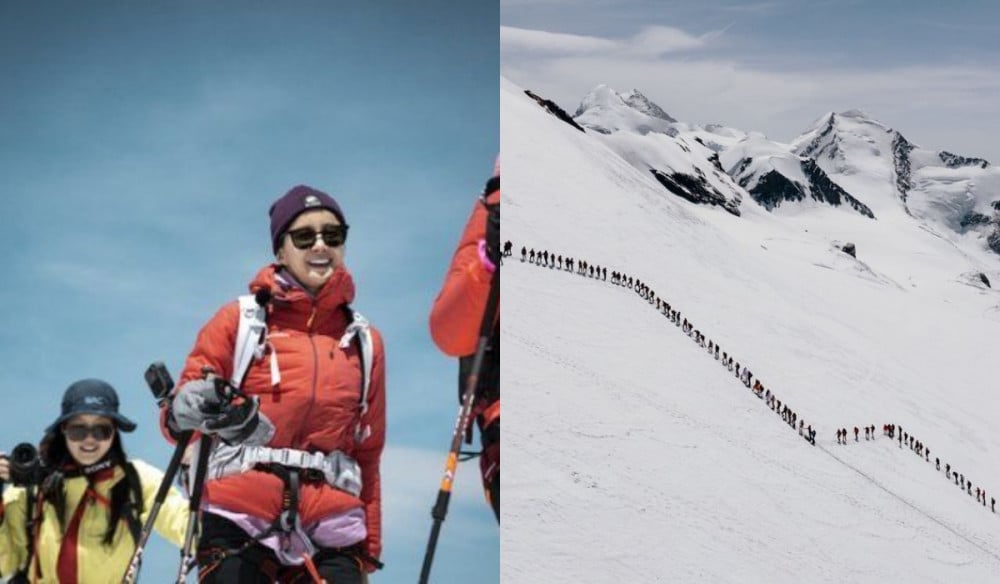 Actress Lee Si Young climbed the Breithorn and set a unique record with the world's largest all-female rope team.

According to Switzerland Tourism on June 20th, 80 female hikers from 25 nations including actress Lee Si Young succeeded in setting a unique world record with an all-female rope team after conquering 4,164 meters high Breithorn mountain. The team set a record as the world's largest all-female rope team.
The event was held by the Switzerland Tourism as part of its '100% Women initiative'. Initially, the team planned to climb Allalinhorn however they decided to climb Breithorn instead due to inclement weather.
Lee Si Young commented, "It means a lot that I could be part of the event encouraging women to take on new challenges. I'm glad that I set a record with various women climbers and we successfully and safely finished the climbing."