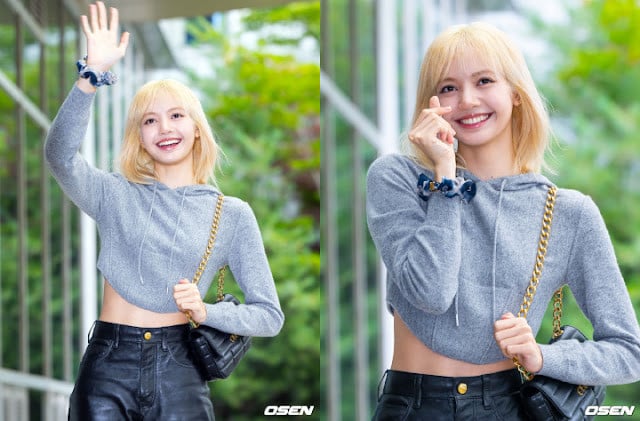 Lalisa Manobal, also known as LISA, attended the CELINE fashion show as a global brand ambassador and the fashion world understandably witnessed again the impact of having her presence there, where an excessive number of fans were on hand to receive her and in the same way to be noticed at the exit of the event where they sent greetings of affection and love to the idol.
All hashtags and keywords were a worldwide trend in various social networks, where Twitter and Tik Tok reached figures that were too high, breaking records as the most tweeted Asian soloist of 2022 and not only that, since she also became the most mentioned artist in general of the Celine event with almost 30 Million Tweets with various Keywords & Hashtags in the last 24hrs, with its main hashtag #LISAXCELINE which exceeded 7 million mentions on Twitter.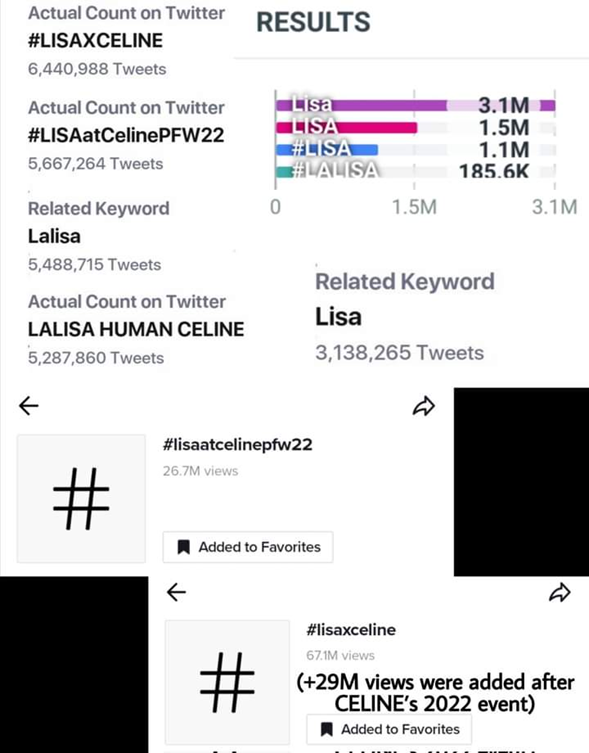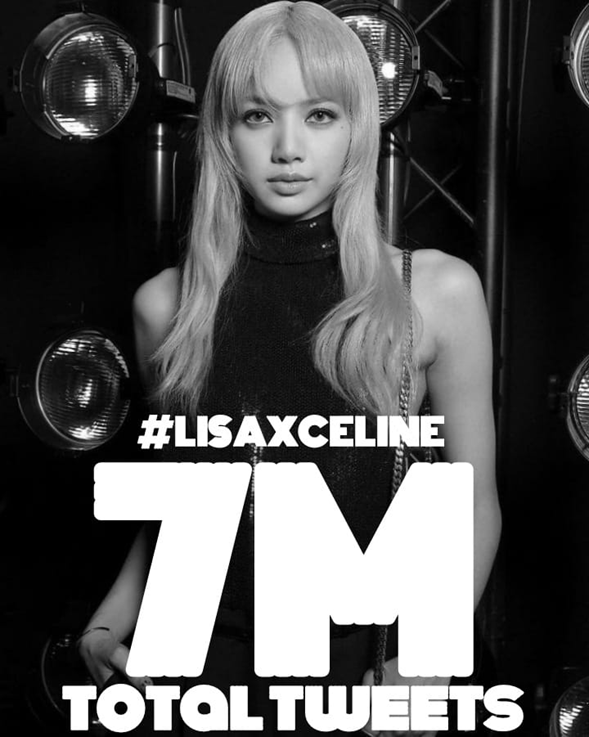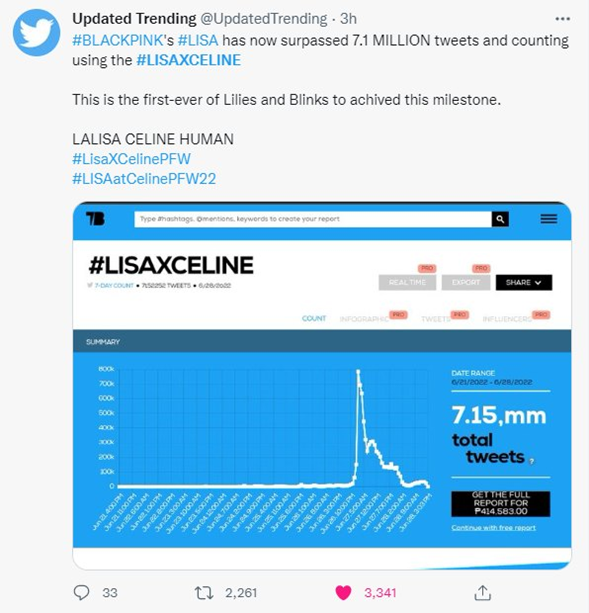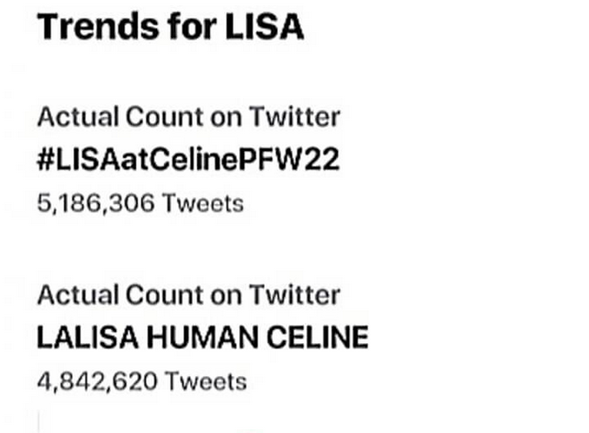 The #LISAXCELINE hashtag on Tik Tok is the most viewed hashtag in CELINE history, racking up an impressive 75.4 Million Views, a number that continues to rise.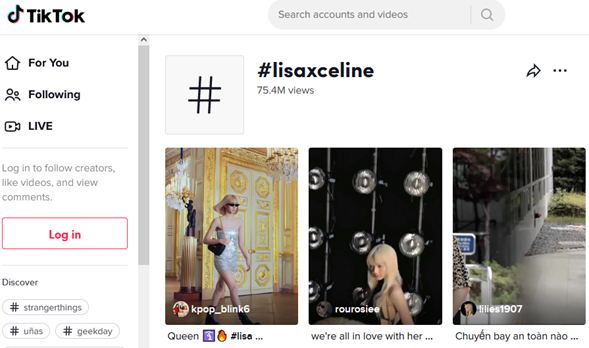 Important media such as Paper Magazine, Hollywood Fix, Fashion Nap, Elle Thailand, among others, highlighted Lisa's impact while commenting on the massive number of fans waiting for her at the entrance and exit of the event.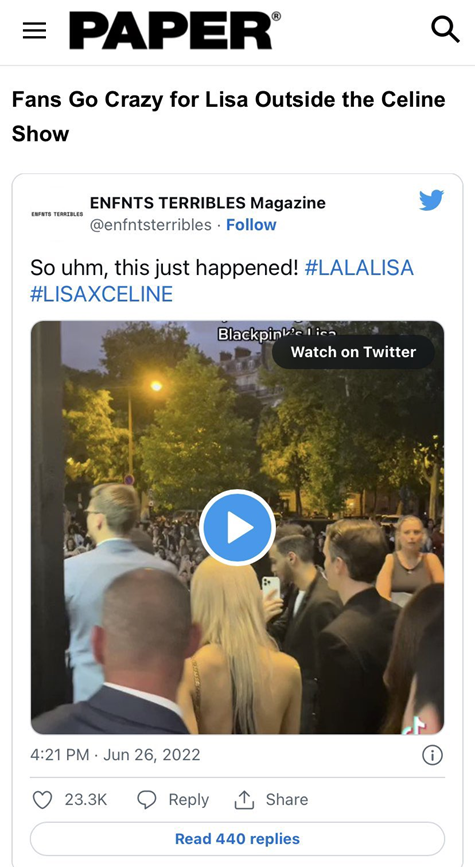 Blinks and Lilies showed their pride in the idol by also recalling the words that the important outlet known as Fashion Network wrote in 2020, citing the following: "When BLACKPINK's LISA, the queen of K-pop and CELINE's ambassador since 2020, appeared, the crowd outside went into a frenzy, breaking down barriers, yelling.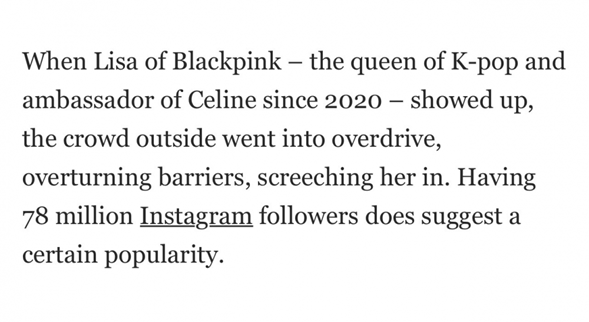 Netizens commented that Lisa has a beautiful personality after seeing how she took the time to sign some autographs from her fans and politely asked the driver to slow down so she could say goodbye to all the fans despite being tired.