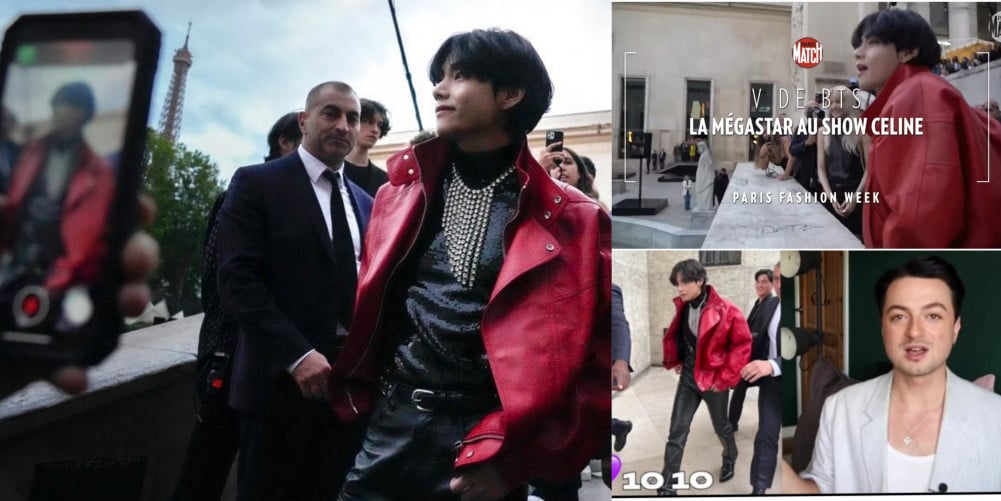 Following V's attendance at Celine's Paris fashion week by a personal invitation from Hedi Slimane, the creative director of Celine, many media outlets and magazines, and even fashion experts highlighted his impact and praised his look.
V's fashion made everyone swoon over him even before the show. He really knows how to fit Paris vibes with his outfits and was praised by fashion experts for how he dressed perfectly according to every occasion and how dominating his aura was as he grabbed everyone's attention everywhere he went.

Famous British fashion expert George Hollins reviewed Taehyung's look in Paris not only at the event but also at the airport look and the casual looks he posted when he went to the Celine shop.
"I am obsessed," George said, "I'm still not over it... He knows he looks good." About his look at the event, the fashion expert said, "The look is attention-grabbing from the color palette to the textures.... The attitude and the vibe is just attention-grabbing.... He 100% delivered..."
Min Yoo, Head of VIP celebrities at Celine, expressed her affection for Taehyung on her Instagram story;
"He really is the best. You've worked hard."
Taehyung's first fashion event attendance was the talk of many media outlets and magazines, who were amazed by the artist's powerful presence and strong impact.
ParisMatch, a famous French magazine, made a video montage of the Celine Fashion Show called «V of BTS the megastar in the Celine Fashion week Show» "A wind of madness on the Parisian Fashion week. The Kpop star, Kim Taehyung, well known by his stage name V and member of the group BTS, made a triumphal arrival."
CELINE'S RAZZMATAZZ by The Washington Post: "Screaming and crying fans thronged both sides... Yet they had not turned out for designer Hedi Slimane fashions, but for a glimpse of one the world most adulated popstar: Kim Taehyung, aka V from BTS."
Famous French Magazine "VOICI" talked about the main character Kim Taehyung: "Kim Taehyung caused a tidal wave at the Celine runway." "V confirms his status as a Fashion Icon."
Arabian News channel MBC4 highlighted Taehyung's impact "V caused the streets of Paris to close down."
Style Magazine Italia: "The event conceived by the Creative Director Hedi Slimane… was accompanied by an important social coverage given the presence of V from BTS …."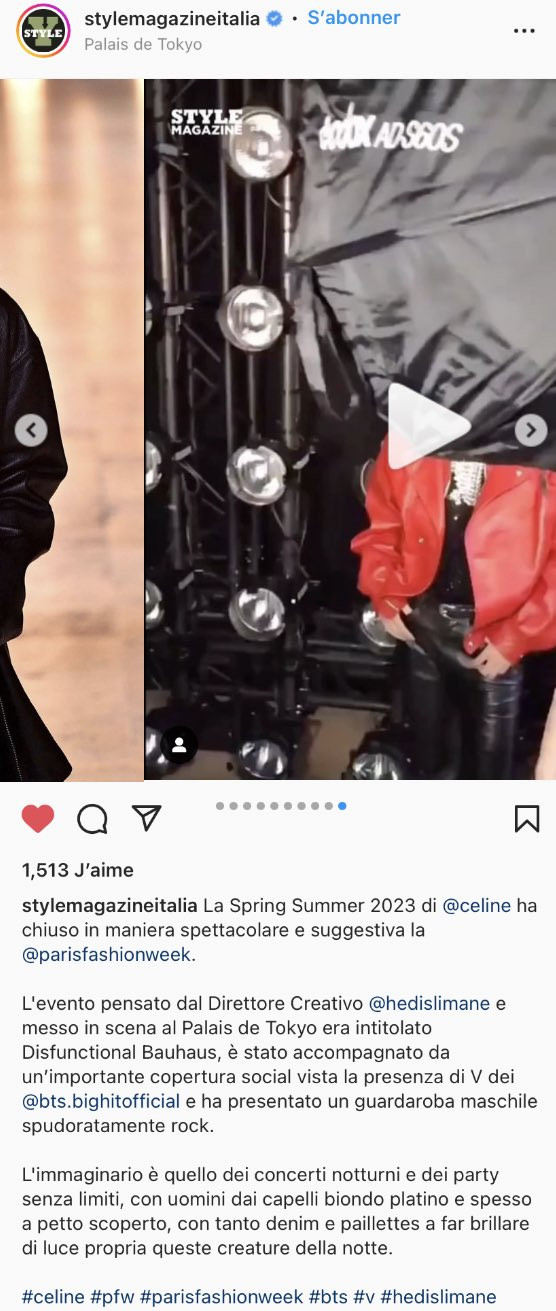 Women's Wear Daily on Celine Show: "It was the first public appearance of V and fans turned out en masse to get a glimpse of the superstar..."
Celine, the media, the audience, and everyone presented were thrilled to have V there. We can't wait to see his future projects in the world of fashion.