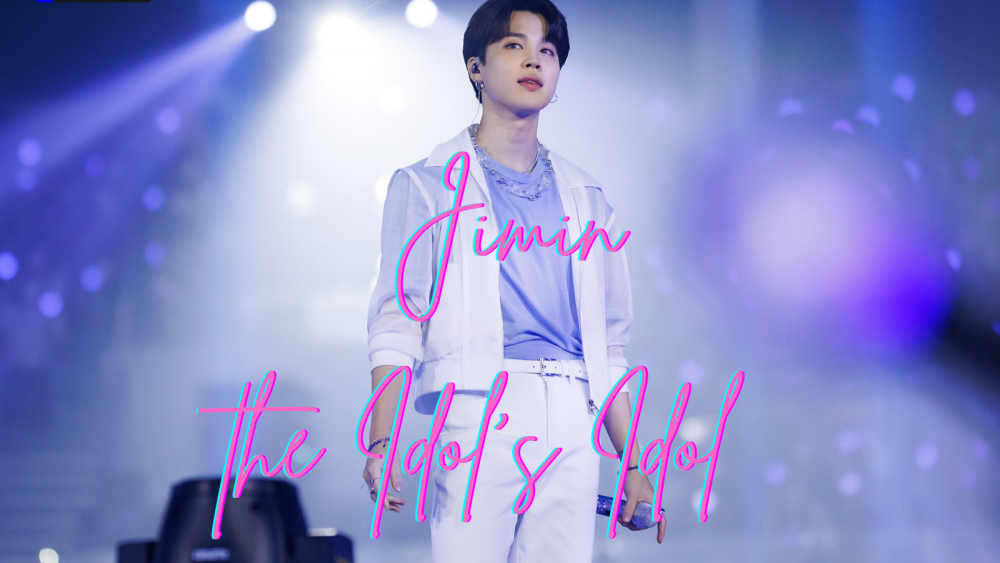 On the 19th of June, Britain's leading magazine in trends, fashion, lifestyle, culture, and beauty British Vogue lent a part of its edition to BTS. In the piece titled 'What is next for each member of BTS?' a detailed look into Jimin and the other members' future as solo artists and their potential projects was explored.
When it came to Jimin, the paragraph opened with, "Known as an Idol's Idol, Jimin with his angelic tones and lithe dancing skills revealed in the group's dinner party video that he had been working on music, and even asked Suga for a feature." This acknowledged Jimin's unparalleled impact on K-pop, given that he is the rookie's bible and is often praised for his talents, as well as being a reference to the recent BTS Festa dinner where BTS communicated their desire to take a hiatus to focus on their individual activities.
Regarding the type of music, Jimin would deliver, British Vogue went on to predict that Jimin would not only give us ballads but would also dive into the end of pop with an emphasis on performance to ensure we get more insane choreography like his I Need You stage at MMA 2019. Jimin's solo stages have always been the highlight of BTS' career, and in 2018 he was honored with the plaque of appreciation for his fan dance performance for Idol at the Melon Music Awards.
The article went on to add that Jimin would also be perfect as a guest mentor on one of the biggest K-POP survival shows. Given his experience and vast skills in the field, this could not be further from the truth since he has shown skills as a performer, producer, and even dance instructor, and we can not wait to see him do that soon.
The discussion then touched on the other areas where Jimin would excel in, given his penchant for fine wine, Jimin would succeed in the business if he ventured into it. As for his beauty, Jimin's enviably flawless skin was said to be enough to make him a household name in the skincare department. If he put his name to a skincare line, we would all be ready to commit to a new daily routine indeed.
Amidst all these possibilities, one thing remains true, ever since the Festa dinner, anticipation for Jimin's solo work has been building up. It is for this reason that Jimin was voted on a survey by Billboard as the idol whose individual projects everyone is excited for. Just like his successful songs, we are sure that his solo career will be legendary.