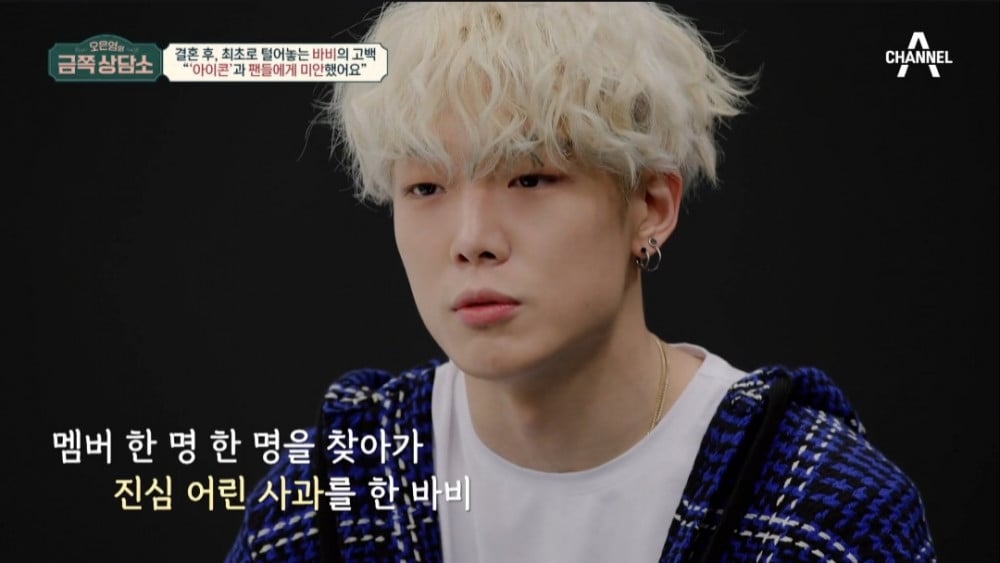 iKON's Bobby candidly opened up about how he felt when he found out he was going to be a dad.

On the June 3rd episode of Channel A's 'Oh Eun Young's Golden Clinic,' iKON members Bobby, Donghyuk, and Junhoe appeared as special guests to seek counseling from doctor Oh Eun Young.
Donghyuk reminisced when Bobby announced his marriage, "Bobby personally told about his marriage to each member in tears. I know his personality, so I knew he was feeling responsible about a new life as well as being scared and intimidated."
Junhoe added, "I believe Bobby has changed his perspective after getting married. It seems he is putting his family before himself."
Bobby commented, "I was feeling sorry for the members when I decided to get married. I know it's a blessing but I also understand that undermines our team as an idol group. So I opened up to the members one by one saying 'This has happened, and I'd like to apologize'. They all understood and gave their blessings. I was grateful for that."
Bobby continued after he was asked about his true inner feelings, "First I told my parents and the label about it. I find it kind of funny how my life turned out. It's a wild ride. I didn't expect to be a dad out of wedlock. Back then I didn't have time to ponder on my feelings because there were just too many things that I had to take care of. As an idol I know I should have been a better role model. A shotgun wedding is not something to be looked upon. I was also sorry for my fans because of this."
Viewers commented: "I'm just thankful that he is candidly sharing about this. I just hope all 6 iKON members are happy."
"To be honest, it's not really admirable that he didn't use protection but I respect him for personally apologizing to every member."
"I like how he updates his fans on air, being accountable without running away to the military."