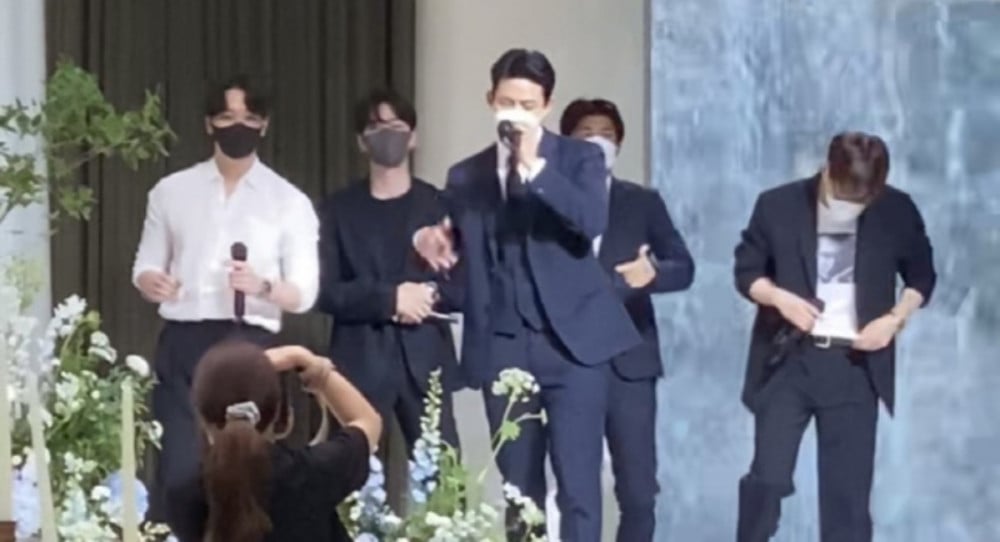 The 2PM members showed some true loyalty by performing at their former manager's wedding ceremony this weekend.

On June 26 KST, 2PM members Jun.K, Taecyeon, Wooyoung, Chansung, and Junho attended their former JYP Entertainment manager's wedding ceremony at a wedding hall in Gangnam. (Nichkhun was unable to attend due to an overseas schedule.)
During the event, the members performed their hit singles "My House" and "10 Out of 10" as a celebratory gesture to the bride and groom. The group's incorporation of some light choreography also added to the performance's exciting atmosphere.


Video footage of the performance quickly made its way through both media outlets and SNS accounts, with netizens reacting to the fun choice of having 2PM perform at one's wedding ceremony. Comments on a YouTube video of the performance included: "It's so nice seeing all of them wearing suits and politely singing congratulatory songs. Let's see 2PM all together soon. Not at a wedding hall, but on stage," "It's so touching to see all of 2PM even only like this! They're all so loyal," "I've been working out a lot these days, so it's great to see them. They're my stimulant these days," and "Imagine 2PM singing at your wedding? A dream."
Check out clips from the performance below!