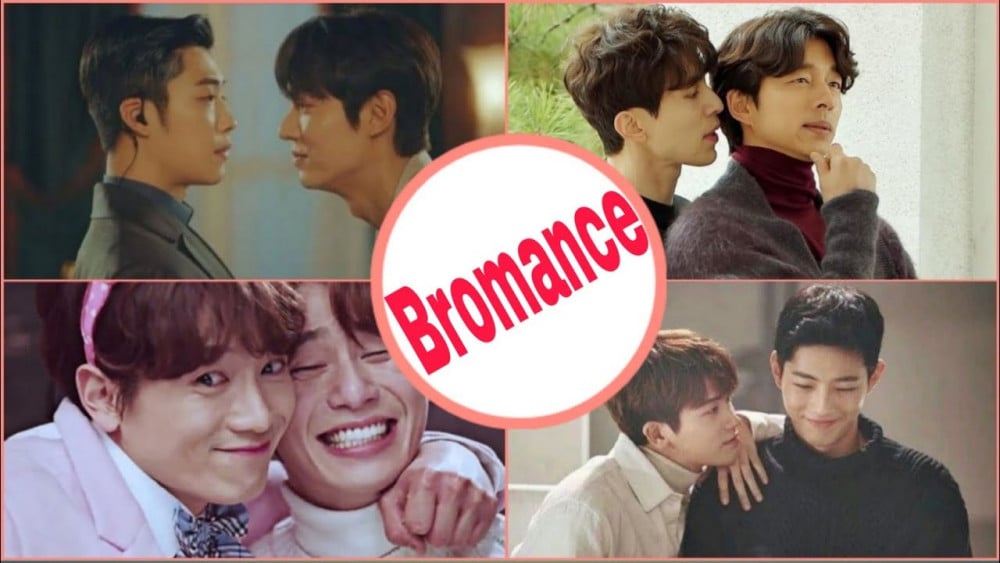 Who doesn't love a good bromance? The tight friendship and the brothers who got each other's back make for one of the best side plotlines within a drama! Here are 10 of the most iconic and unforgettable bromance moments from some of your favorite dramas!

1. Descendants of the Sun: Captain Yoo Shi Jin and Seo Dae Young
Gaining over seven million views, the fanboy scene where Captain Yoo Shi Jin and his best buddy Seo Dae Young can be seen collectively chanting and screaming for Red Velvet's performance of "Dumb Dumb." Who doesn't love an excellent fanboy moment?
2. Business Proposal: Kang Tae Moo and Cha Sung Hoon

Becoming one of the most iconic scenes within this drama, we see the love and care that Cha Sung Hoon has for his fellow brother and boss, assisting him in putting on his cardigan.
3. Start Up: Nam Do San and Han Ji Pyeong

These two cannot be more opposite from each other. With the formal and chic Han Ji Pyeong versus the naive Nam Do San, well, as the saying goes, "opposites attract."
4. The Eternal Monarch King: Jo Eun Sup and Jo Yeong

Rarely do viewers get to see someone play two roles in one drama, but actor Woo Do Hwan pulled off the roles of Jo Eun Sup and Jo Yeong seamlessly.
5. She Was Pretty: Ji Sung Joon and Kim Shin Hyuk

Having the personalities of Tom and Jerry, Ji Sung Hoon and Kim Shin Hyuk's bromance begins with an argument over a pair of underwear; what an interesting start to a relationship, wouldn't you say?
6. Goblin: Goblin and Grim Reaper
More than the love line between Goblin and the protagonist, what caught the attention of viewers was the snarky and sarcastic friendship between Goblin and Grim Reaper. To be honest, these two deserve their own series, don't you think?

7. It's Okay to Not Be Okay: Moon Kang Tae and Moon Sang Tae

Moon Kang Tae is the one to be the responsible younger brother who is always looking after his older brother Sang Tae. However, the roles become reversed, with Sang Tae becoming the shoulder that his younger brother can lean on during difficult times.
8. True Beauty: Suho and Seo Joon

There's nothing better than a tight friendship; although their friendship starts off rocky, over time, the relationship between Suho and Seo Joon blossoms into something so much greater.
9. School 2013: Go Nam Soon and Park Heung Soo

School 2013 set the bar for bromance pretty high, but it wasn't just on-screen that Go Nam Soon and Park Heung Soo had great chemistry; even off-screen fans are able to see the wonderful friendship that actors Lee Jong Suk and Kim Woo Bin have.

10. Crash Landing on You: Seri Squad

Who didn't love this squad? It wasn't just the fact that they had Seri's back, but even though they all have such different personalities, somehow, these four make it their friendship work.
Share some of your favorite bromance moments that we may have missed?