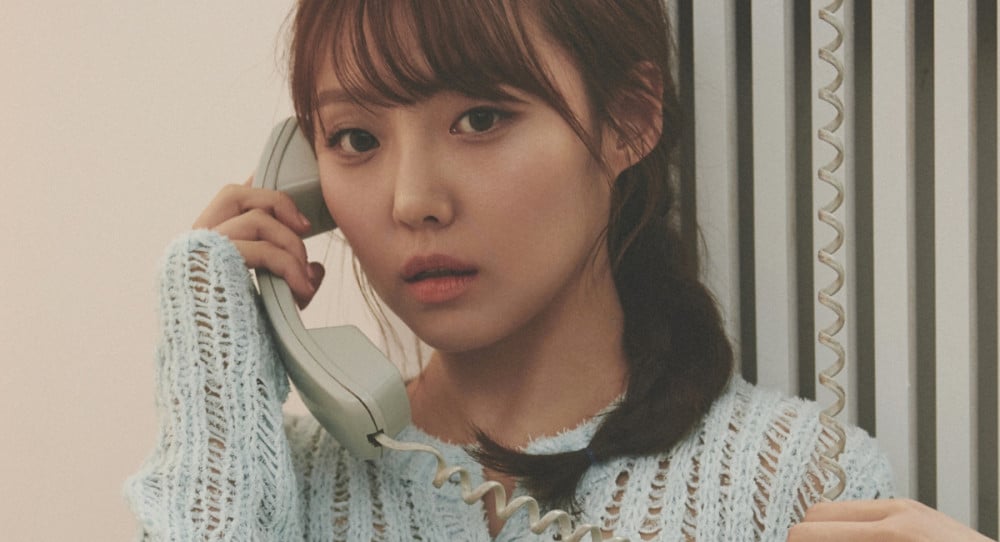 After making her solo debut with "ONION" at the end of last year, Min has officially returned with her first comeback single "Hit Me Up," featuring H1GHR Music rapper JMIN. Through the new song, Min shows a chic and more sophisticated side to her musicality, momentarily trading in the 'dancing queen' side she honed through her activities with miss A to instead focus on delivering a chill, velvety vocal performance.
To celebrate the release of "Hit Me Up," Min gave allkpop an exclusive interview, where she opened up about her activities as a solo artist, upcoming Broadway debut, and the relationships she has held onto from her years as an idol.
ALLKPOP: Your new single "Hit Me Up" features JMIN, one of the newer rappers on H1GHR Music's roster. How did you end up connecting with him for this collaboration?
​MIN: After making the song, I was looking for the right rapper, and I found an artist named JMIN. I ended up asking him because he's a friend of a friend, and he said he'd be happy to work on it, so he did it.
AKP: Through your first solo single "ONION," you introduced the public to what makes you unique as a solo artist. What is your goal this time around with your first comeback single "Hit Me Up"?
​M: If "ONION" was visually lively and had a colorful sound, this time around, I wanted to challenge myself with hip-hop and R&B for the first time and present listeners with my unique vocal.
AKP: When you were shooting the "Hit Me Up" music video, did anything funny or particularly memorable happen?
M: My dog Dangchu came to set to cheer me on! Dangchu gave me a lot of strength, and people were very kind to her, so it was a really enjoyable shoot.
​
AKP: As opposed to the vibe of debut song "ONION," "Hit Me Up" has a more mature R&B sound. Is there any special reason you decided to switch up genres for your comeback release?
​M: There wasn't any particular reason. I just thought it'd be good if people became even more accustomed to my voice, and through this single, I was also able to communicate with a lot of fans through the Hit Me Up Challenge, which has been meaningful and makes me happy!
AKP: Back in April, you uploaded a photo of yourself wearing a diamond ring along with the caption "Single?" as part of a 'coming soon' teaser for the new song, fooling some fans into thinking, "Wait, is she really engaged?!" However, these fans got a big laugh when they released that not only was the post just a song teaser, but you're single and the ring in question was just a gift from a relative. How did you come up with such a fun prank to alert fans about your new song?
​M: I wanted to be able to let a lot of people know the news about my single, and it was an idea that came up after thinking hard about what I could do to promote the single a little better. It was a success!
​
AKP: In the same month, you also appeared as anonymous contestant 'Gift from Room 11' on MBC's 'King of Masked Singer.' Why did you decide to go back on the show?
M: It was my first time back on the show in six years. It was right when we were preparing "Hit Me Up," so I decided to return on the show, hoping that I could promote a little bit. It was even more meaningful because it was the seven-year anniversary special.
AKP: During your time with miss A, you were extremely popular for your variety show activities. What was it like returning to such a big variety program after some time?
M: It was so much fun! Look forward to a whole lot more activities from me in the future too!
​
AKP: Are you still in touch with a lot of idols you were close with during your miss A activities? When we were looking at your Instagram account earlier, we noticed that 2AM's Jo Kwon seems to really like leaving funny comments on your posts!
M: Jo Kwon is someone who I've been close with since we were both young trainees. He is a very precious and strong brother, friend, and colleague to me. I'm always grateful for him and cheering him on.


AKP: These days, there's been a growing number of K-pop acts from previous generations coming back for reunion performances and activities, like 2NE1 at Coachella back in April or After School performing together on 'MMTG' last year. As someone who was active during the same time, we were wondering how it feels watching them come back together to perform.
M: Getting back together for activities isn't easy, so it was really awesome and cool. I'd love to try it if the opportunity comes around too!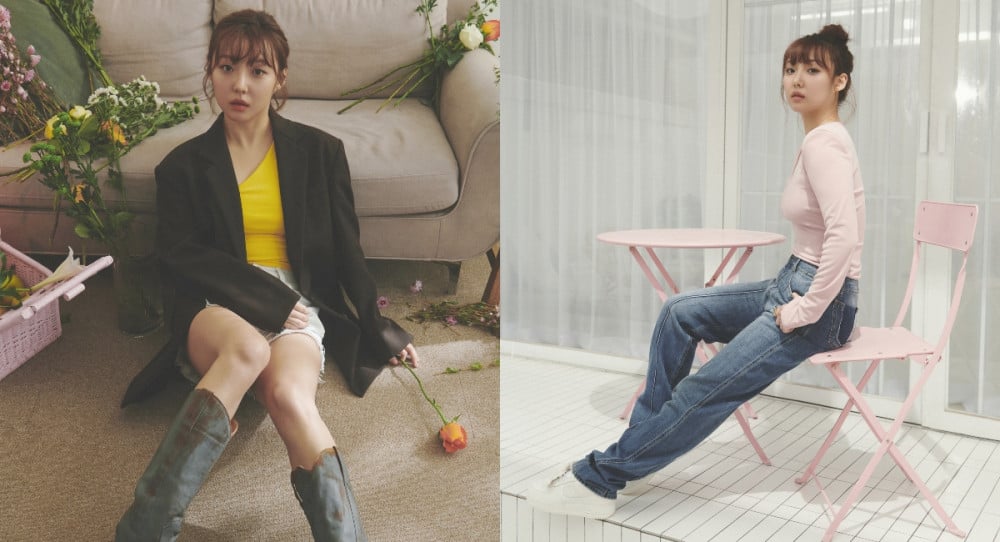 ​
AKP: We heard that you will be making your Broadway debut through a K-pop-themed musical at the end of the year, and we were curious how you ended up in the cast. Did you go to an audition, or were you directly cast?
​M: I actually got a casting offer on Instagram through a DM! I auditioned after that. I'm truly honored to be able to have the opportunity to showcase and introduce Korean culture and K-pop on Broadway.
​
AKP: Other members of the cast include former U-KISS member Kevin Woo, former f(x) member Luna, and former Spica member Bohyung, who were all active in their respective groups around the time you were promoting with miss A. Is this your first time meeting them, or have you already worked with some of them before?
M: This was my first time meeting Bohyung. As for Luna, there was a lot of overlap in the timing of our idol activities, so I went to greet her when I arrived [to New York]. With Kevin, we've been friends since Korea, so when we saw each other again in New York, I think we relied on each other more, and our relationship grew even stronger.
​
AKP: Lastly, allkpop has been covering your journey as an entertainer for quite some time now, and you've got tons of fans here on the site. Is there anything in particular you want to say to them?
M: allkpop! Please give "Hit Me Up" a lot of love, and thank you for always supporting me! This fall, I'll be greeting you again through the musical 'K-Pop.' See you in New York. I love you!
Want to check out more exclusive allkpop interviews? Check out our latest interview with C9 Entertainment boy group EPEX here!