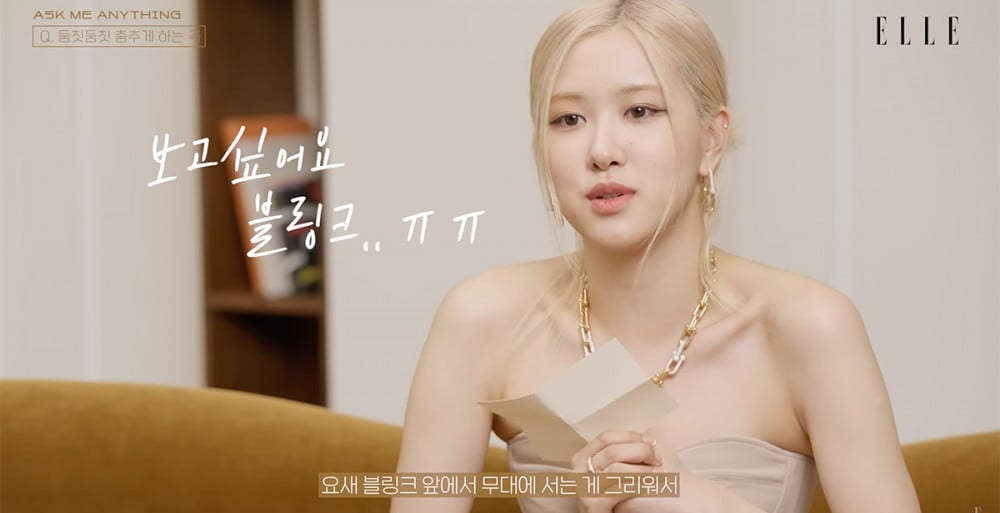 The featured cover star for the June issue of 'Elle' magazine, BLACKPINK's Rosé sat down to answer 12 questions sent in by fans!
In the interview clip, one question asked Rosé, "What song makes you dance these days?"
Rosé revealed, "In the past, I was afraid of seeing myself perform, and it was a little embarrassing as well, so I didn't monitor my performances much. But these days, I really miss performing in front of Blinks. So I have been watching some of our old performances. When I watch those stages, they make me want to dance. And this part is a secret, but while I watch, I look into the mirror from time to time and try a few of the moves (laughter)."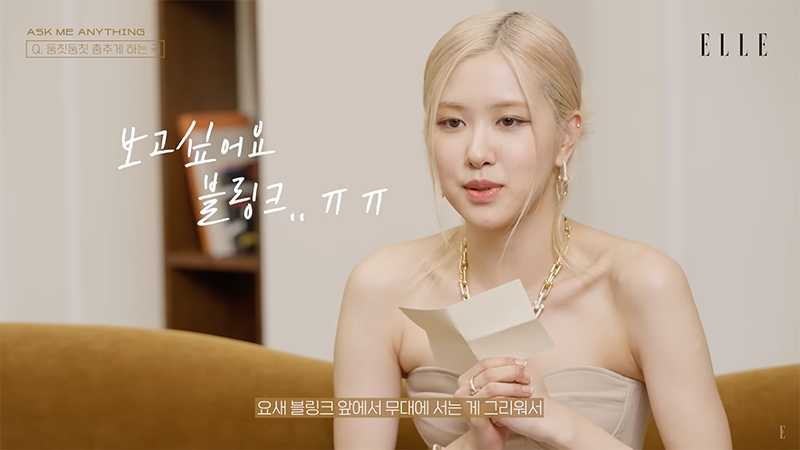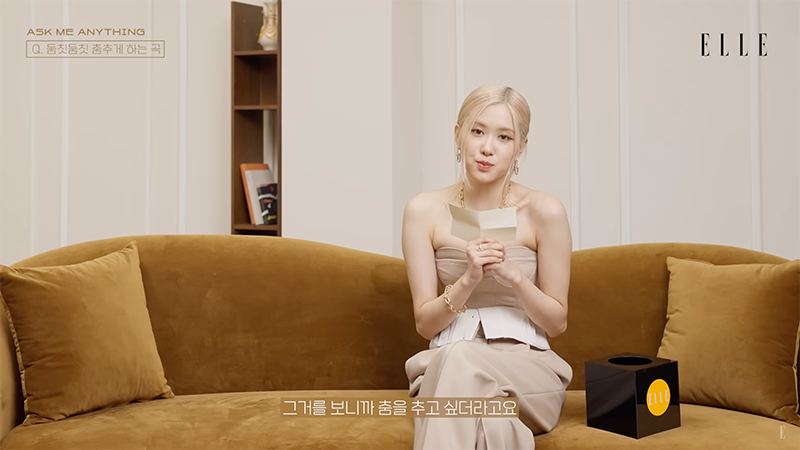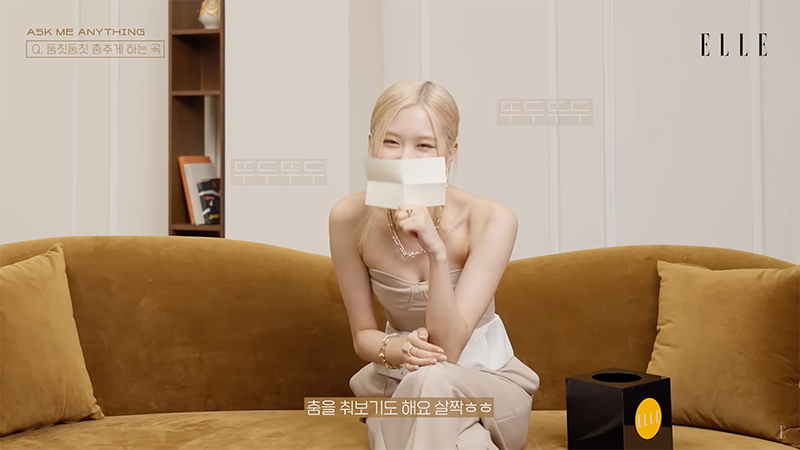 Watch Rosé's full version of 'AskMeAnything' with 'Elle', below!
Do you want to see Rosé performing on stage again soon?