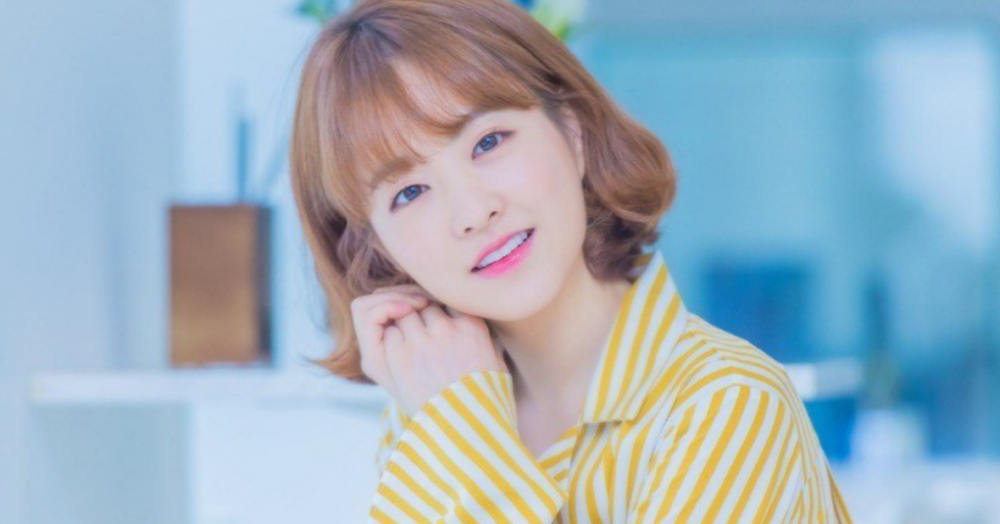 Are you a fan of Park Bo Young who's looking for more ways to be fixated on her? Well, you found one.
Park Bo Young is a popular South Korean actress with a wide range of hits under her name with roles ranging from a timid girl who is possessed by a ghost to women with superhuman abilities.

Bo Young gained popularity with her Korean movies "Scandal Makers", "A Werewolf Boy" and "On Her Wedding Day" but her Korean dramas aren't to be ignored. Here are 5 Park Bo Young K-Dramas you should watch.



5. Secret Campus (2006)
Genre: Romance, Mystery
Episodes: 24
Watch On: Amazon Prime
A high school-themed K-drama with a perfect blend of mystery to keep your attention.
The drama follows the lives and relationships of six students who have different dreams and goals to achieve in their life, But things take a turns when Seung Jae passes away in an accident.
Park Bo Young made her first appearance through this drama. She plays Cha Ah Rang (Support Character) who is adorable and a fun fact Bo Young played this role at the age of 16. The drama is a bit old and doesn't offer much plot but for Park Bo Young fans, this is a must-watch.
4. Abyss (2019)
Genre: Mystery, Fantasy
Episodes: 16
Watch On: Netflix
What would you do if you rose from the dead?
Go Se Yeon is a beautiful and strong prosecutor who works in the Seoul District Public Office but dies in a fatal accident. Cha Min is the rich heir to Korea's biggest cosmetics company, but considers himself ugly and dies in an accident like Go Se Yeon. Both of our leads are brought back to life by the mysterious marble "ABYSS".
Park Bo Young fits perfectly with the character of Go Se Yeon and her chemistry with Ah Hyo Seop is great to look at. This drama has perfectly balanced its genre and with its interesting twists, you will be stuck to your screens.
3. Oh My Ghost (2015)
Genre: Supernatural, Romance
Episodes: 16
Watch On: Netflix, VIKI
What would you do if you were possessed by a lustful ghost?
Bong Sun is a shy young woman who works as an assistant in a restaurant and lives with her shaman grandmother. Bong Sun has a secret crush on restaurant star chef Sun Woo and can see ghosts from a young age, but things change when she is possessed by a lustful ghost.
Park Bo Young plays the role of Bong Sun and is her first main role in K-Drama. She portrays the character perfectly as the mannerism of the ghost is different from Bong Sun. Overall, this is a perfect summer Korean drama with an intriguing storyline, sparkling romance, and a great cast.
2. Doom At Your Service (2021)
Genre: Fantasy, Romance
Episodes: 16
Watch On: VIKI
Do you want doom to be your guardian angel?
Tak Dong Kyung has been diagnosed with brain cancer. She has been working hard her whole life and is unlucky most of the time, Now she wishes everything to disappear which triggers "Doom" to show at her doorstep.
Bo Young plays the role of Tak Dong Kyung in this fantasy Korean drama and made everyone's eyes teary with her play. This drama has a good plot to keep hooked till the end and the chemistry between Seo In Guk (Doom) and Park Bo was fresh to watch.
1. Strong Woman Do Bong Soon
Genre: Romance, Comedy
Episodes: 16
Watch On: Netflix, VIKI
A woman with superhuman abilities.
Do Bong Soon is a kind woman and for generations, women in her family have superhuman strength but if misused it would vanish instantly. Ah Min Hyuk is the CEO of a gaming company and employs Bong Soon as his bodyguard and ultimately both fall in love.
Park Bo Young gained popularity with this drama and was hit overseas. For many, this drama is the first time they saw Park Bo Young and they instantly became her fans as she nailed the role of Bong Soon.
This drama will take you on a roller coaster of emotions and you love, especially love the chemistry between Park Hyung Sik and Park Bo Young.