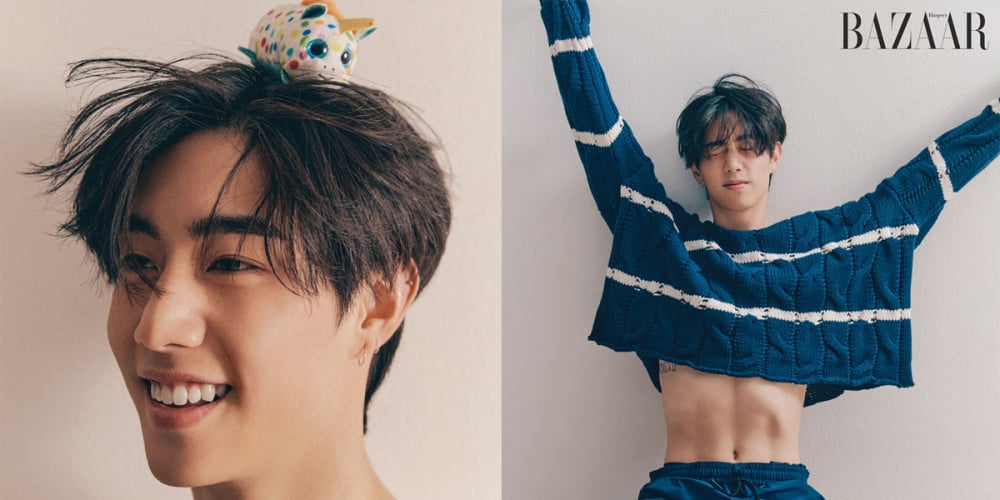 GOT7 member/solo artist Mark Tuan greeted his Korean fans with a casual, boyish pictorial for 'Harper's Bazaar'!
Despite the photoshoot being Mark's first Korean activity in a while, the idol star pulled off natural, comfortable poses in each cut, making fans' hearts flutter with his unchanging visuals.
In his interview, Mark Tuan gave a hint about GOT7's upcoming group promotions. "We were able to gather all of the members with great difficulty. I think it was only possible because we were thinking of our fans. We are preparing to showcase something that focuses on the color of GOT7 as a group, rather than accentuating individual colors. I really want to show our fans what we have prepared soon," he stated.
Furthermore, when asked about returning to Korea for the first time in a while, Mark shared honestly, "In the past, when we returned to Korea after wrapping up our overseas tours, it felt like I was coming back home. That feeling hasn't changed. When I completed my quarantine and stepped outside, it felt like this was the place where I had been living in all this time. I've lived in Korea for as long as I've lived in the U.S. I started my career in Korea, and it was only because of my Korean fans that I got my name out. So Korea will always be like a home for me."