If you are a fan of Korean food and culture, or if you live near a Korean community, you have most likely seen this product at the local Korean or Asian market.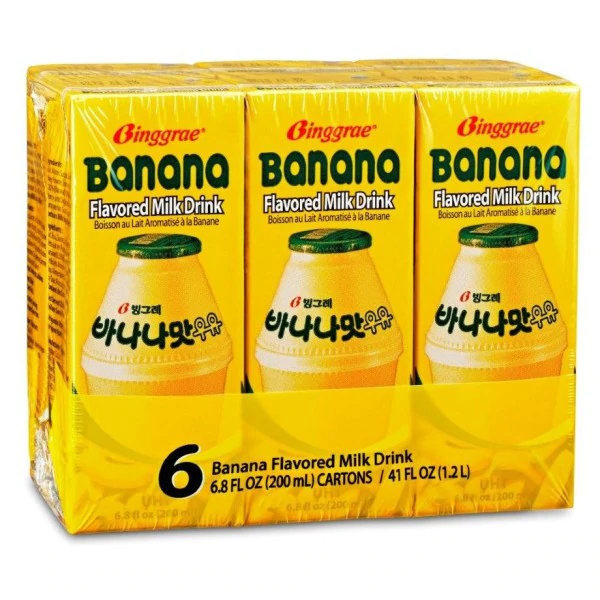 Banana milk -- the name seems off before you try it, but you will be pleasantly surprised at how great this boxed milk tastes! Banana milk is processed milk with banana flavoring that was first created in South Korea and is now being sold in many different countries all over the world!
So let's stop and take a look at how banana milk has started and how it became a staple for K-food today! But before that, make sure to turn on the background music with Oh My Girl Banhanah's "Banana Allergy Monkey"!
Binggrae's Banana Milk was first produced in 1974 and has never missed #1 in the ranks. It is reported that an average of 800,000 banana milks are sold per day, and there is a huge fan base called "The Banana Milk Loving Group." This banana milk was also the FIRST single milk product to break over 100 billion wons in sales and profits. So... how did this product become this beloved?
Surprisingly, Banana Milk's history isn't what you expect it to be. In the States, we are able to see boxed milk; however, in South Korea, the banana-flavored milk product is actually shaped like a fat bottle, which adds to its charm.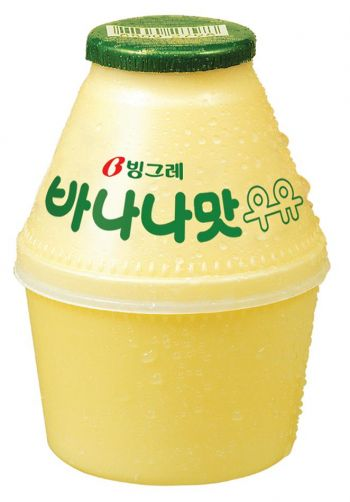 Banana Milk's Production
In the 1960s, the Korean government set a campaign and policy to expand milk consumption in the country. During this time, Korea was actually considered a third-world country, and they were still recovering from The Korean War economically and financially. Korea was struggling economically, and they were trying to increase their agriculture as a way to be better off financially.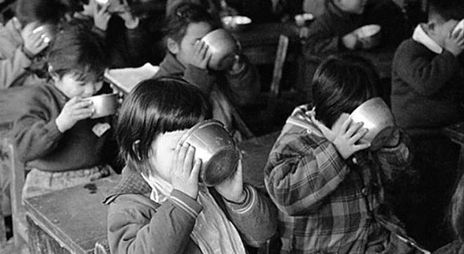 The president at this time visited West Germany and discovered that children were drinking lots of milk in school and thought that this would be a perfect idea to implement in Korea itself. The president saw that the people in West Germany were getting taller with the consumption of milk, and he really wanted to get this milk consumption going along in his own country. The government even got support from West Germany to increase the support; however, because milk itself was such a rare item, and the country was not well-off at all, it had rather a mediocre response.

While milk is very common nowadays, milk was not too common at all in the 1960s. Some issues were that milk itself was not common, and you had to purchase this product. Considering the economic status of the country, the citizens were rather not appealed to the product. Also, because milk is a dairy product, the country would see children with upset stomachs after drinking milk, leading to a response that was not expected by the president.
Because of this, the country began thinking of other methods, and that's when Binggrae released the banana-flavored milk - a processed milk and the first of its kind in South Korea.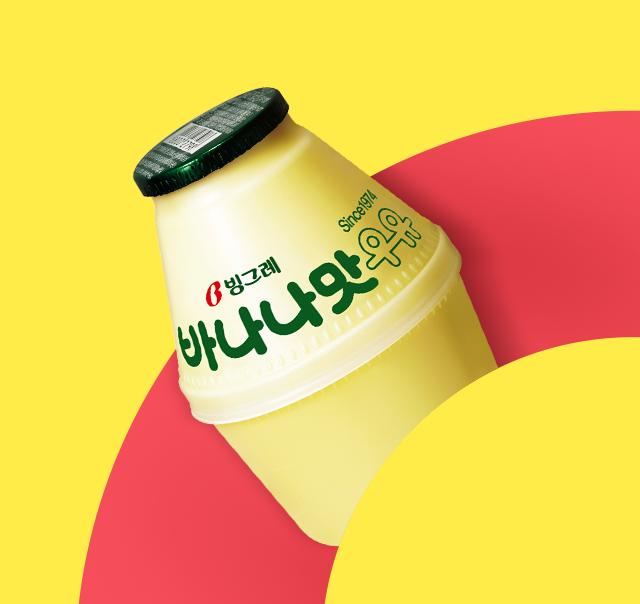 Kids and students absolutely LOVED this product, mainly because the banana was actually also a very rare and expensive fruit in South Korea. They were able to access milk that tasted like this exotic fruit, which gave it a hot response from the public.

Fun fact - When banana milk was first released, there was actually no banana, but it was just a mix of vanilla extract and other ingredients. Fast forward to today, because of legal issues, there is now 1% banana in the banana milk!
Banana milk continued to rise and succeed even during the IMF crisis back in 1997 by introducing bundles of banana milk at a low, low price. While the entire country was suffering economically, Binggrae actually had a jump in sales.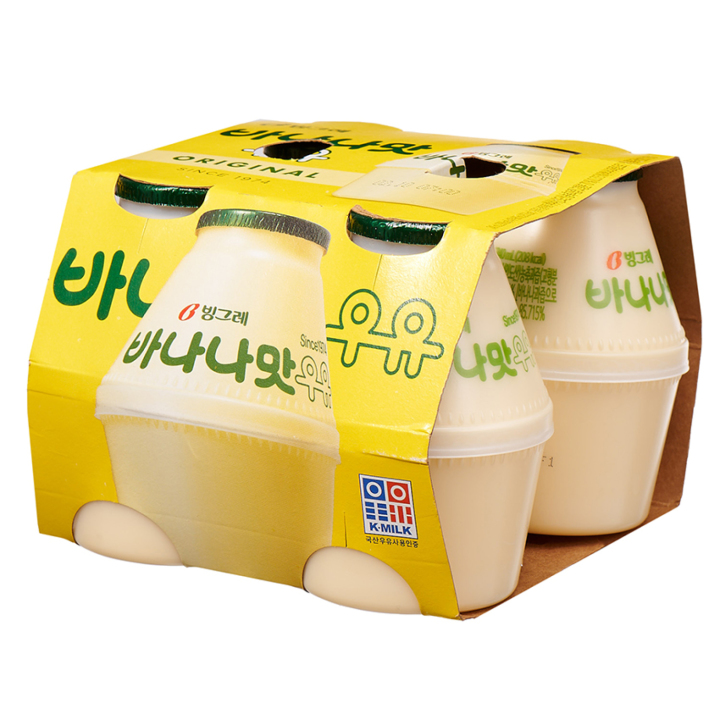 Also, just like Coca-Cola and its signature bottle shape, Banana Milk was known for its easy-to-carry bottle shape. In South Korea, if you see this bottle, you will know instantly that it's a banana milk.

Fun Fact - The banana milk bottle design was actually inspired by a moon jar.
The banana milk went above and beyond the actual product, and they continued their marketing play by targeting millenials and Gen Z by releasing banana milk-flavored cosmetics, opening a flagship store in South Korea, and hosting various collaborations. Due to this endless hard work, banana milk sales continued to skyrocket every year.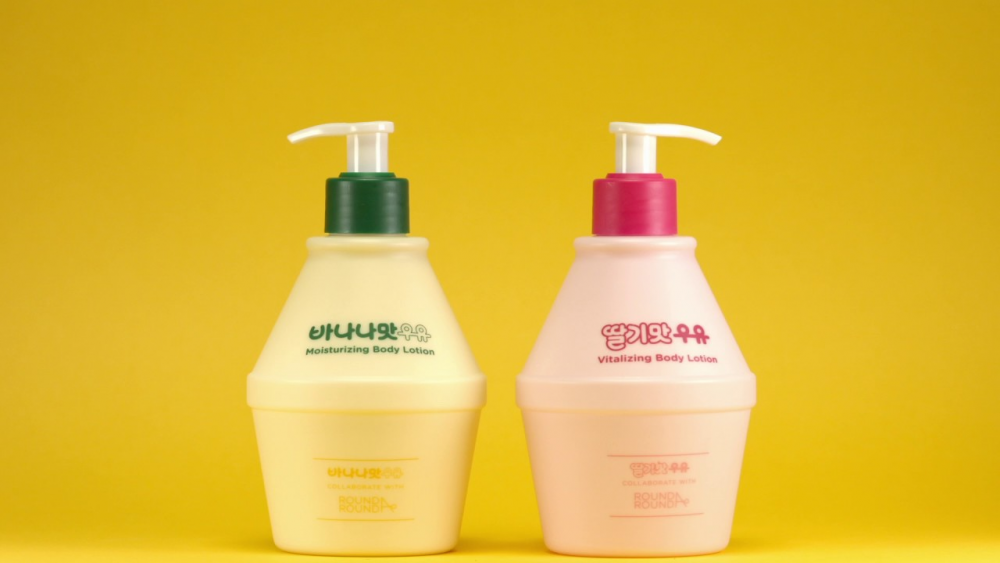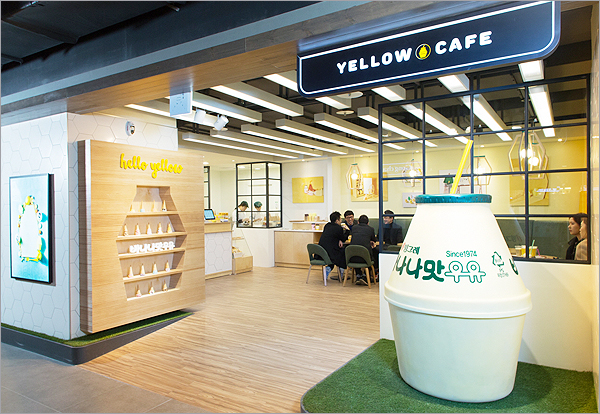 Banana milk has also released various flavors of their milk, such as lychee peach, tangerine, sweet potato, and candy bar flavors.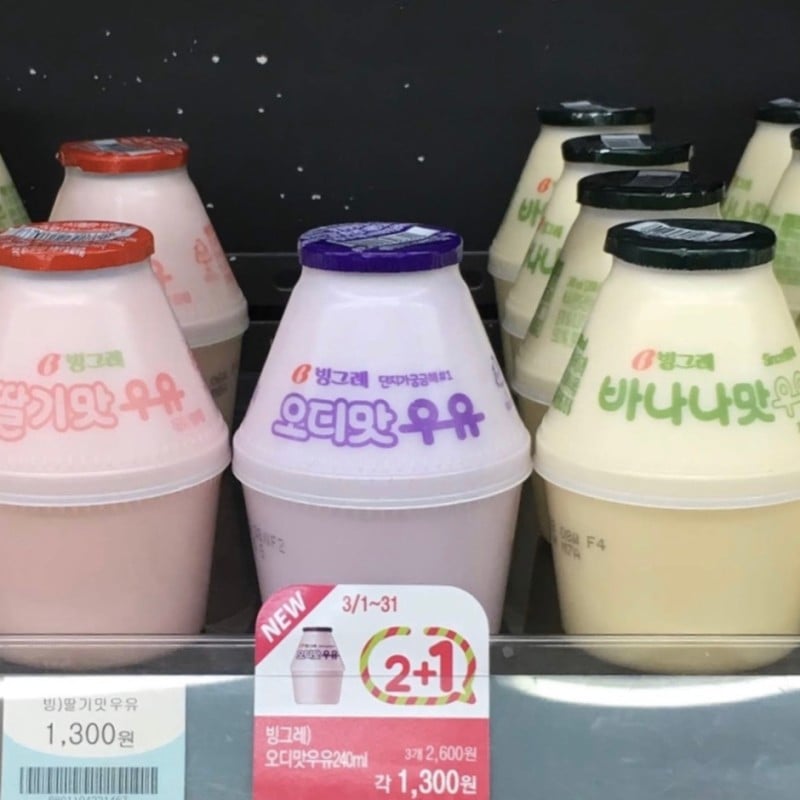 We have also seen many celebrities as the model and ambassadors of banana milk -- To name a few, we have IU and Lee Kwangsoo.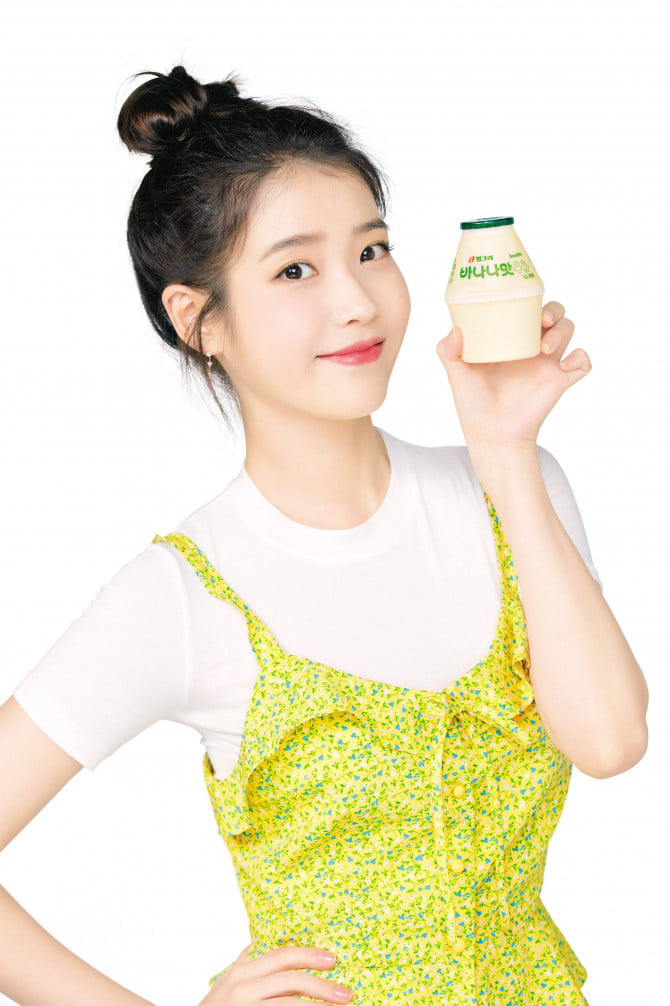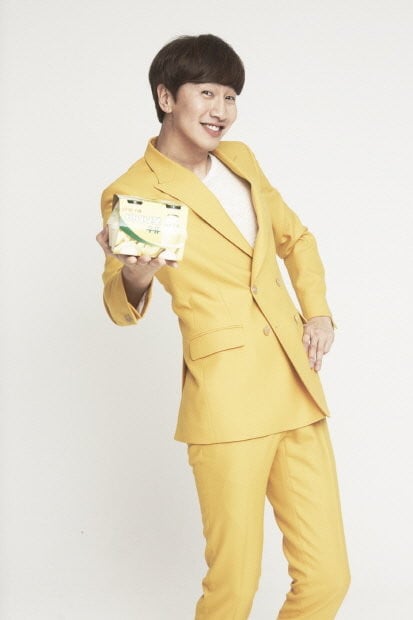 Banana milk is such a beloved product by many people worldwide. You may be a kid or an adult, but it's tough to pass up banana milk. We continue to see the growth today, and we hope that banana milk can truly become a staple of Korean food and culture! Make sure to hit up your local H-mart for a Banana Flavored Milk today!