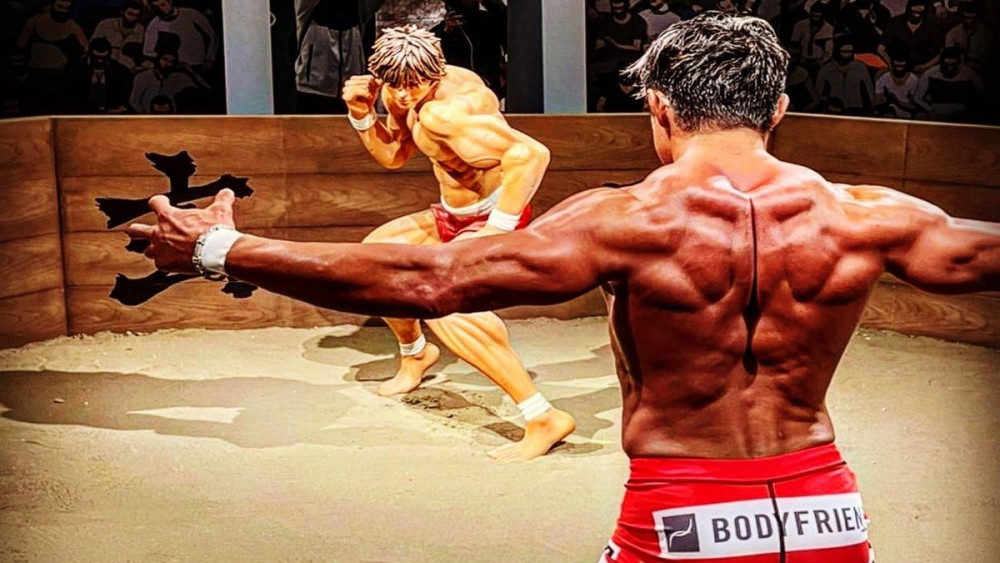 Choo Sung Hoon showed off his amazing physique at the age of 46.

On April 16th, Choo Sung Hoon posted four pictures of himself with a life-sized figurine of Baki Hanma from the Japanese manga series 'Baki the Grappler' on Instagram. In the pictures, Choo Sung Hoon is seen showing off his ripped and swole physique looking just like the figurine of the fictional character.
Recently, Choo Sung Hoon revealed that he lost 13kg in just two months ahead of his fight against Shinya Aoki on March 26th. He won the fight with a TKO(technical knockout). You can watch the full match here.