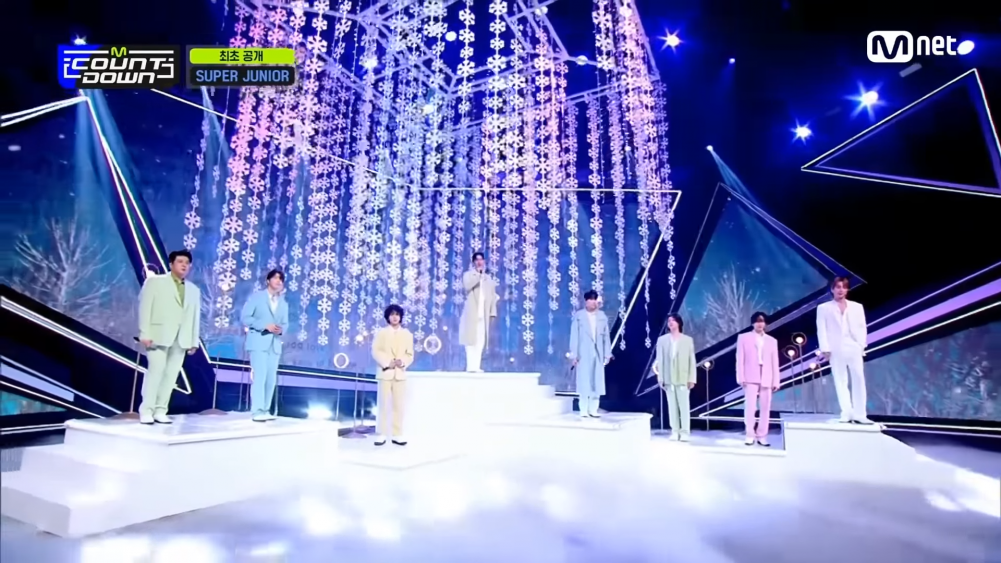 Super Junior made a comeback with their sweet vocals and a song of much more mature emotions.


Super Junior appeared on the Mnet music program 'M Countdown,' which was broadcast on the afternoon of the 3rd, and performed the title song "Callin" from the special single album 'The Road: Winter for Spring.'
On this day, Super Junior filled their comeback stage with only the melody of their new song without any special performances or choreography usually seen by the group. Delicate and sweet vocals and mature sensibility that only Super Junior can express filled the studio.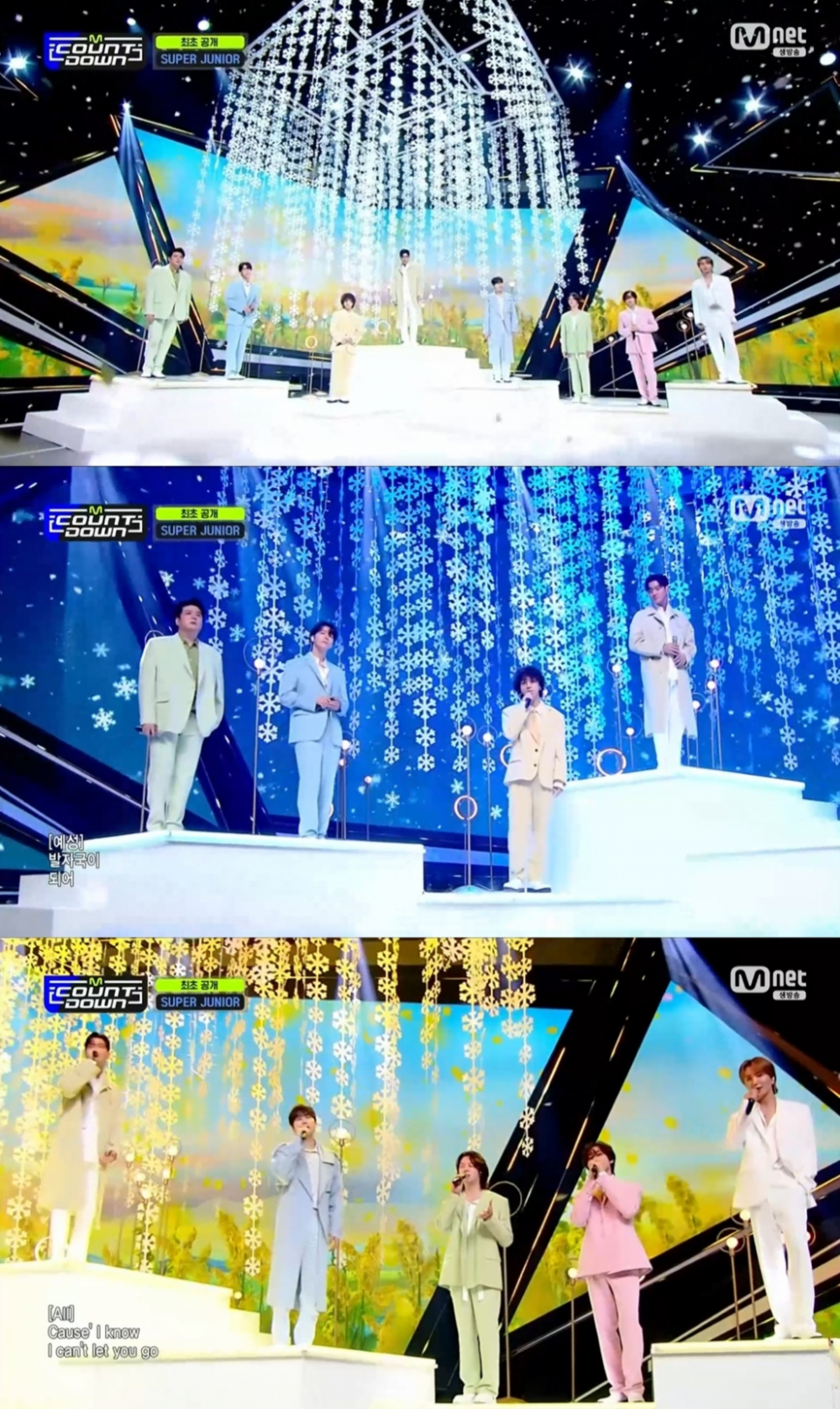 Super Junior's first special single album, 'The Road: Winter for Spring,' immediately topped the iTunes Top Albums chart in 21 regions around the world after its release. Global listeners are giving favorable reviews for the new album, which has been released by the group in about a year.

"Callin," which was written and composed by producer KENZIE, is a pop-rock genre song that expresses the memories of a painful love that is hard to let go of.