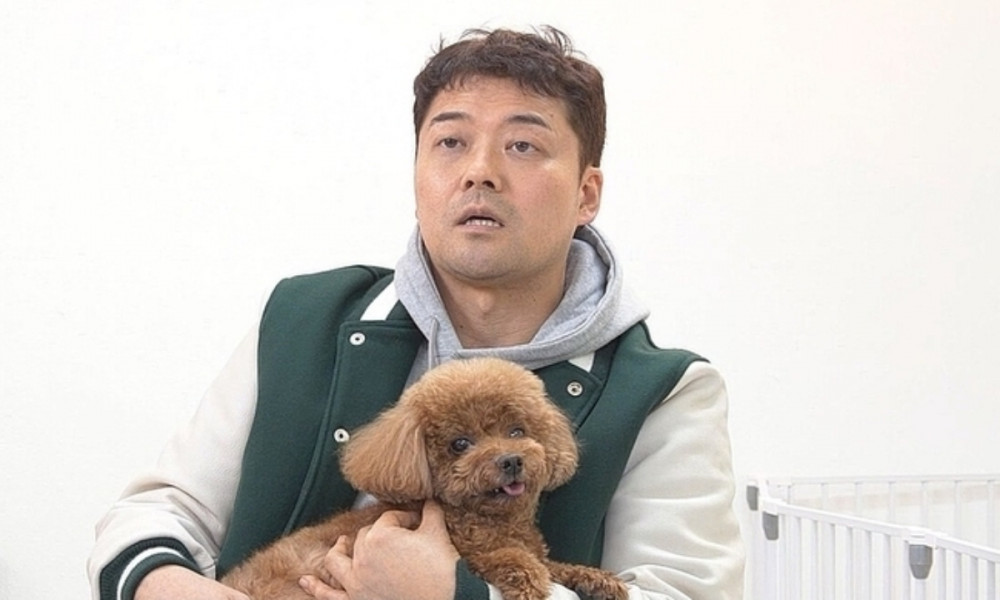 Jun Hyun Moo looked extremely exhausted in still cuts for the upcoming broadcast of MBC's 'I Live Alone'.

In still cuts for the upcoming March 11 KST broadcast of MBC's variety show 'I Live Alone', Jun Hyun Moo was seen tending to SHINee member Key's dogs. In particular, Jun Hyun Moo's face in the released still cuts reminded many viewers of his visuals when climbing the Hallasan Mountain in a previous episode. While climbing the mountain, Jun Hyun Moo had shocked many viewers when he seemed to have aged up to 100 years in a very short amount of time, drawing laughter. Seen with a similar visual in the still cuts, Jun Hyun Moo raised anticipation.

In the upcoming episode, Jun Hyun Moo will be opening a 'Moo Moo Puppy Elementary School' for one day, showing off his chemistry with dogs. Key, who was busy due to a personal schedule, had asked Jun Hyun Moo to take care of his dogs for one day. While Jun Hyun Moo initially boasts of his skills in taking care of dogs, viewers will likely see him completely overpowered and drained of energy.

Meanwhile, the upcoming episode of 'I Live Alone' will be broadcast on March 11 at 11:10PM KST.