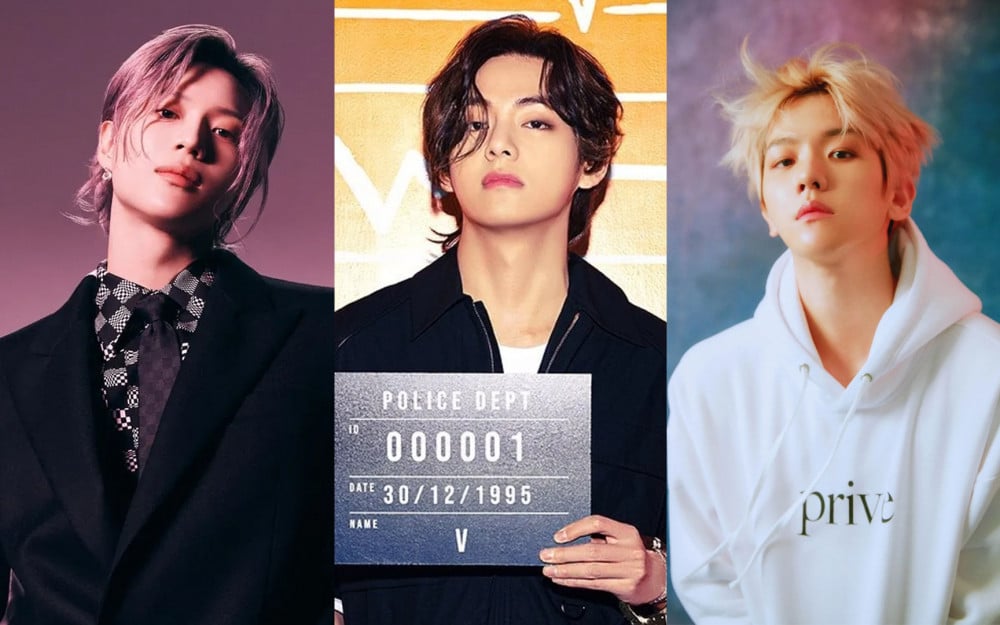 Millions of artists on YouTube bring netizens to the platform to listen to their favorite singers.
Many South Koreans also use the service to watch their favorite idols' performances and listen to their songs on YouTube. On February 28, one netizen shared the YouTube data of the most searched idols on the platform in 2021.
The top 50 male idols include members from BTS, EXO, NCT, SHINee, ASTRO, Super Junior, TXT, and more, while the top 50 female idols include IU, Taeyeon, members from BLACKPINK, aespa, Oh My Girl, MAMAMOO, Red Velvet, (G)I-DLE, and more.

Top 50 most searched male idols on YouTube in 2021


Period: January 1, 2021 - December 31, 2021
1st Jungkook (BTS)
2nd Jimin (BTS)
3rd V (BTS)
4th Baekhyun (EXO)
5th Taemin (SHINee)
6th Zico (Block B)
7th Jin (BTS)
8th Junho (2PM)
9th Cha Eun Woo (ASTRO)
10th G-Dragon (Big Bang)
11th SUGA (BTS)
12th Kyuhyun (Super Junior)
13th Song Min Ho (WINNER)
14th Haechan (NCT)
15th Jaehyun (NCT)
16th Jaemin (NCT)
17th Mark (NCT)
18th Jooyeon (The Boyz)
19th Doyoung (NCT)
20th Key (SHINee)
21st Soobin (TXT)
22nd Onew (SHINee)
23rd Kai (EXO)
24th D.O. (EXO)
25th Kang Daniel
26th Yeonjun (TXT)
27th J-Hope (BTS)
28th RM (BTS)
29th Taeyong (NCT)
30th Jonghyun (SHINee)
31st Rowoon (SF9)
32nd Renjun (NCT)
33rd Sungjae (BTOB)
34th Hoshi (Seventeen)
35th Jeonghan (Seventeen)
36th Taeyang (Big Bang)
37th Beomgyu (TXT)
38th Moonbin (ASTRO)
39th Eunhyuk (Super Junior)
40th Hyunjin (Stray Kids)
41st Jisung (NCT)
42nd Chanyeol (EXO)
43rd Yunho (TVXQ)
44th Hueningkai (TXT)
45th Kim Yo Han (WEi)
46th DK (Seventeen)
47th Park Ji Hoon
48th Minho (SHINee)
49th Felix (Stray Kids)
50th Younghoon (The Boyz)

Top 50 most searched female idols on YouTube in 2021


Period: January 1, 2021 - December 31, 2021

1st IU
2nd Taeyeon (Girls' Generation)
3rd Rose (BLACKPINK)
4th Jennie (BLACKPINK)
5th Winter (aespa)
7th Joy (Red Velvet)
8th Chung Ha
9th Arin (Oh My Girl)
10th Jang Won Young (IVE)
11th Karina (aespa)
12th Jisoo (BLACKPINK)
13th Irene (Red Velvet)
14th Lisa (BLACKPINK)
15th Eunji (A Pink)
16th Yoon A (Girls' Generation)
17th Hwa Sa (MAMAMOO)
18th Jo Yoo Ri
19th Nayeon (TWICE)
20th Yuqi ((G)I-DLE)
21st Seulgi (Red Velvet)
22nd Ryujin (ITZY)
23rd Binnie (Oh My Girl)
24th Soyeon ((G)I-DLE)
25th YooA (Oh My Girl)
26th Yuna (ITZY)
27th Lee Chae Yeon
28th Miyeon ((G)I-DLE)
29th Seunghee (Oh My Girl)
30th Lee Mi Joo
31st Jihyo (TWICE)
32nd Sana (TWICE)

33rd Kim Chae Won
34th Choi Ye Na
35th Kim Min Joo
36th Ahn Yu Jin (IVE)

37th Leeseo (IVE)
38th Chaeryeong (ITZY)
39th Shuhua ((G)I-DLE)

40th Wendy (Red Velvet)

41st KwonEun Bi
42nd Momo (TWICE)
43rd Yeri (Red Velvet)
44th Yeji (ITZY)
45th Sieun (STAYC)
46th Sakura Miyawaki

47th Nayoung (LIGHTSUM)
48th Ningning (aespa)
49th Tzuyu (TWICE)
50th Soojin (Weeekly)