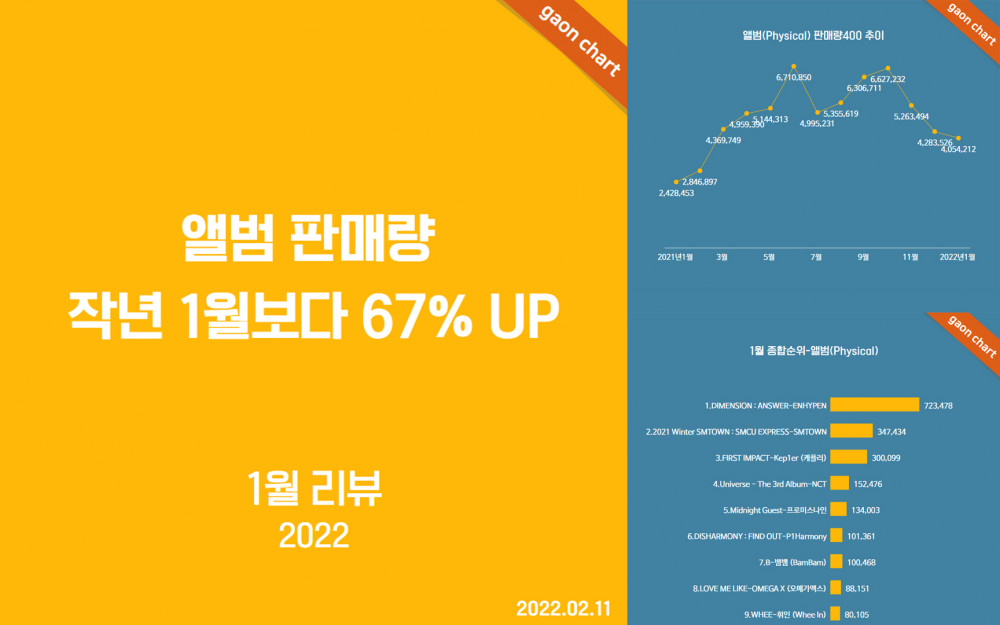 The K-pop market continues to grow this year, with album sales increasing 67% compared to the same period last year.

According to Kim Jin Woo, the chief researcher at Gaon Chart on February 17 KST, album sales in January this year (based on the top 400 albums) was a total sales of 4,054,212 copies, which is a 66.9% increase compared to the same period of the previous year.

Specifically, ENHYPEN's first full-length repackaged album 'DIMENSION: ANSWER' rose to the top of the monthly sales list with 723,478 copies sold. Next in the ranks was SM Town's winter album ' 2021 Winter SMTOWN: SMCU Express' had sold 347,434 copies, followed by Kep1er's 'First Impact' with 300,000 copies sold.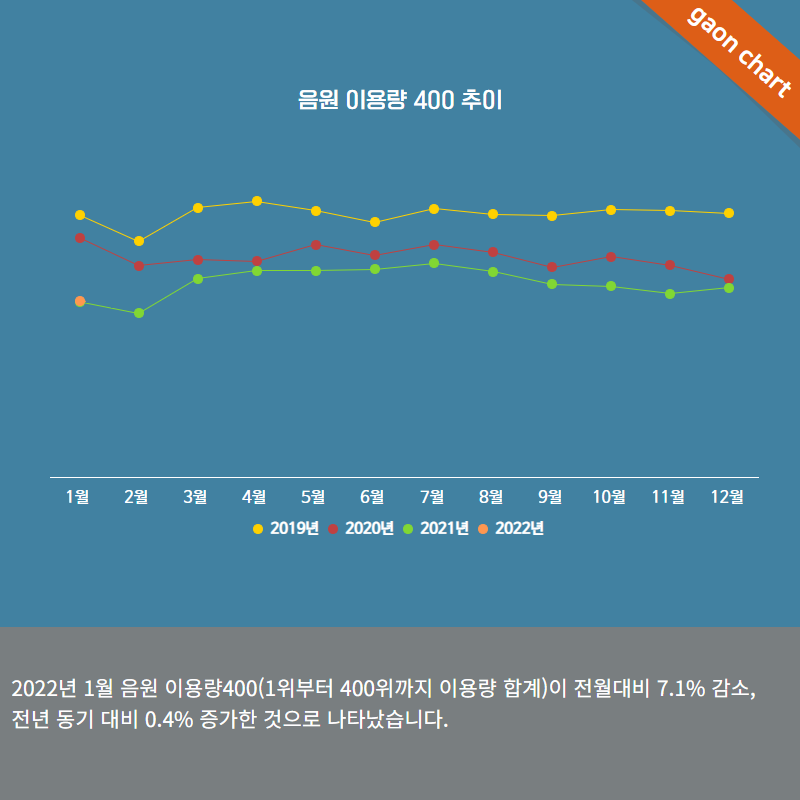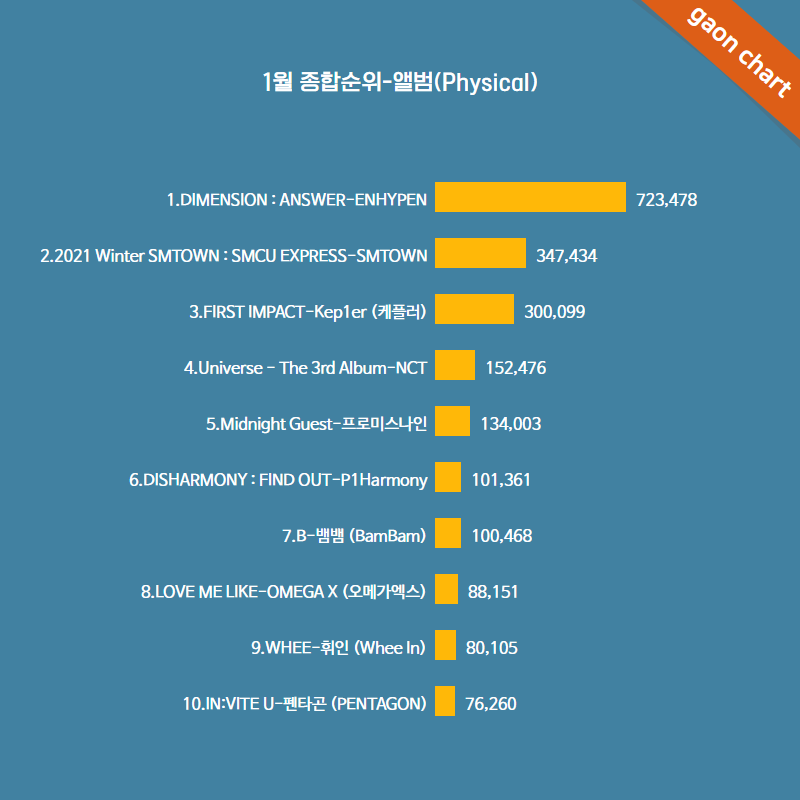 Researcher Kim stated, "Considering that sales in January is the lowest throughout the year, this is a positive increase in sales. It seems to be the result of the growth of the K-pop music market, which has grown significantly compared to the past."

Last month, music streaming usage (based on the top 400) increased by 0.4% compared to the same period last year. Looking at the music ranking, Kim Min Seok's "Drunken Confession" came in 1st place. In second place was Sokodomo's "Merry-Go-Round," followed by Be'O's "Counting Stars" and "Limousine" in third and sixth place, respectively.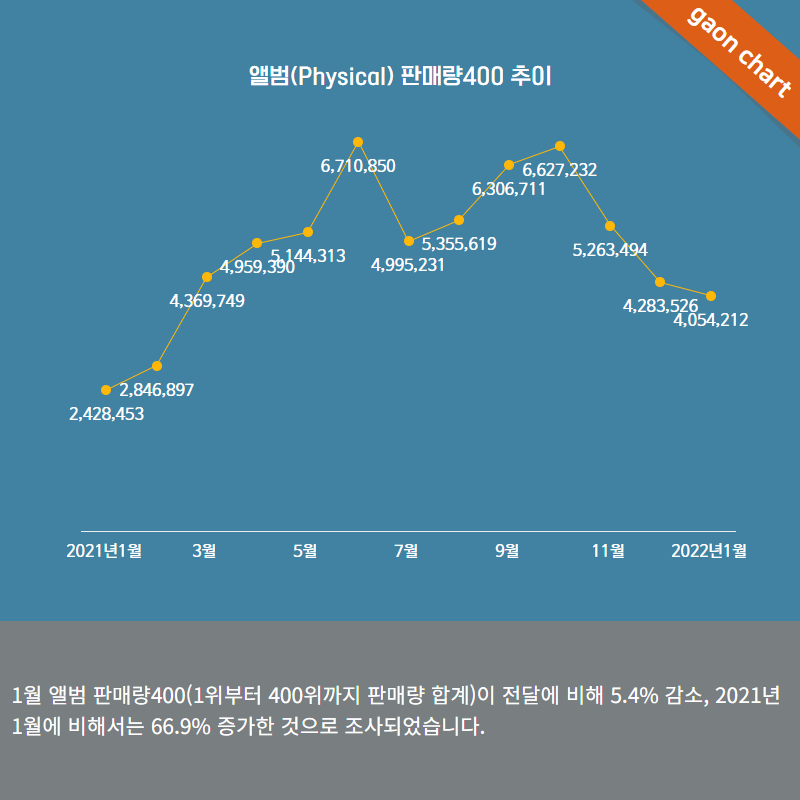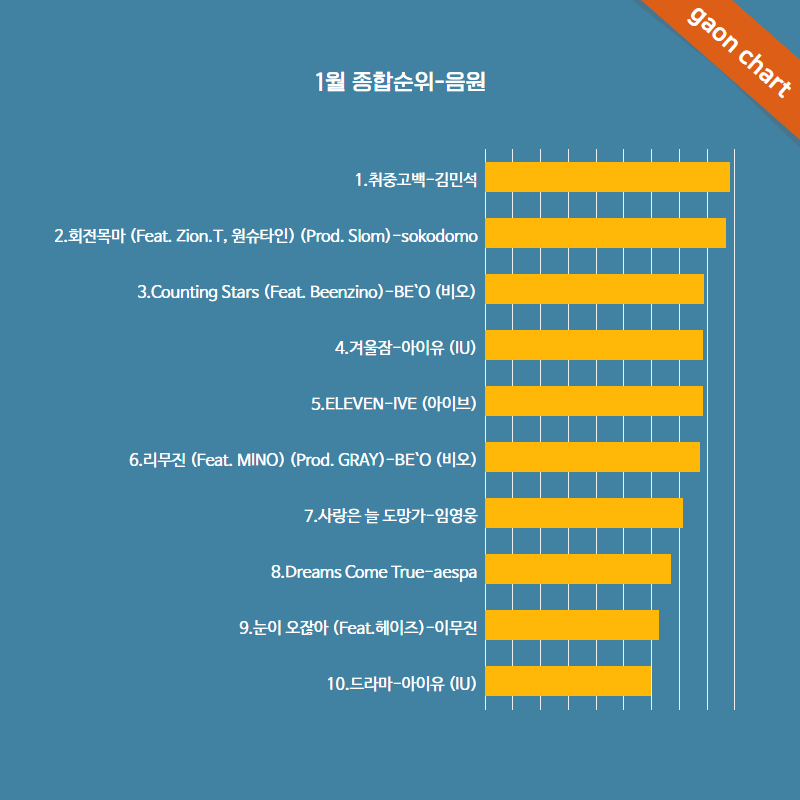 Researcher Kim Jin Woo continued to say, "Last month's music market usage was almost at the same level as the same period last year." He continued to predict, "The usage trend in the first half of this year is also expected to show the same trend as last year."

He added, "In the second half of the year, there is a possibility that there will be a chance for the music market to rebound once or twice as we near the end of the COVID-19 pandemic."