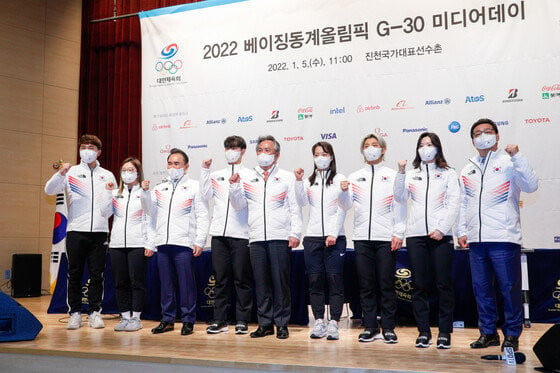 The 2022 Beijing Winter Olympics is soon coming to a close, and despite the pandemic, we are living in, all countries are doing their very best to demonstrate a spectacular performance. South Korea is also showing spectacular performances and games with its 65 athletes. Did you know that this is the least amount of players participating since the 2010 Vancouver Winter Olympics?

Nevertheless, Korea has been displaying an immaculate performance, already achieving five medals and maintaining a #15 ranking in terms of gold medals. Let's take a look back and see some of the greatest Winter Olympic moments in South Korean history, along with some fantastic performances from this year's Olympics!
2010 Vancouver Winter Olympics - Kim Yuna "Ice Queen"
No one can forget this legendary performance. Kim Yuna, also known as the "ice queen," earned the country its first gold medal in figure skating, putting a new record in South Korean history. Critics worldwide praised Kim Yuna's performance, and she is still remembered as a legend to this day.
2014 Sochi Winter Olympics - Kim Yuna "Ice Queen"

And again.. she did it again four years later! Though she wasn't able to snatch the gold, the country knew who the real winner was at heart. This was also her final Olympics as she retired from the industry after these games.
2014 Sochi Winter Olympics - Short Track Triple Crown
The country's majority of their Winter Olympics medal count comes from short track, and the team does a pretty awesome job in executing during the Olympics. In 2014, the South Korean team swept the games and was able to achieve a Triple Crown!
2010 & 2014 Olympics - Lee Sang Hwa Skating Queen
Another "queen," as we refer to -- Lee Sang Hwa, was known to be the goddess on ice, as she showed an amazing performance during the Vancouver & Sochi Olympics in the speed skating category.
2018 Pyeongchang Winter Olympics - Curling
This was quite a remarkable moment in South Korean history when the team beat Japan in the semifinals and earned themselves a silver medal -- a first in South Korean history. This team also received a lot of attention for their plays when they would yell "Youngmi!!!" all the time, which also became a meme in Korean culture.
2022 Beijing Winter Olympics - Hwang Dae-heon
After quite some controversy regarding the men's 1000m category, Hwang Dae-Heon was able to finally achieve the country's first gold medal in 2022! The country was so happy not only because of the medal but just because he truly deserved it, and he was controversially penalized and eliminated during the 1000m race despite coming in first.

Now, these aren't all the highlights of Korea in the Winter Olympics, but these were some legendary moments that all Koreans can agree on. We're excited to see the remaining games and performances of the Beijing Games, not only for South Korea but for the U.S. and all the other countries as well. They have been preparing practically all their lives for these games, and we cheer on them for their best performance and results. Cheers!