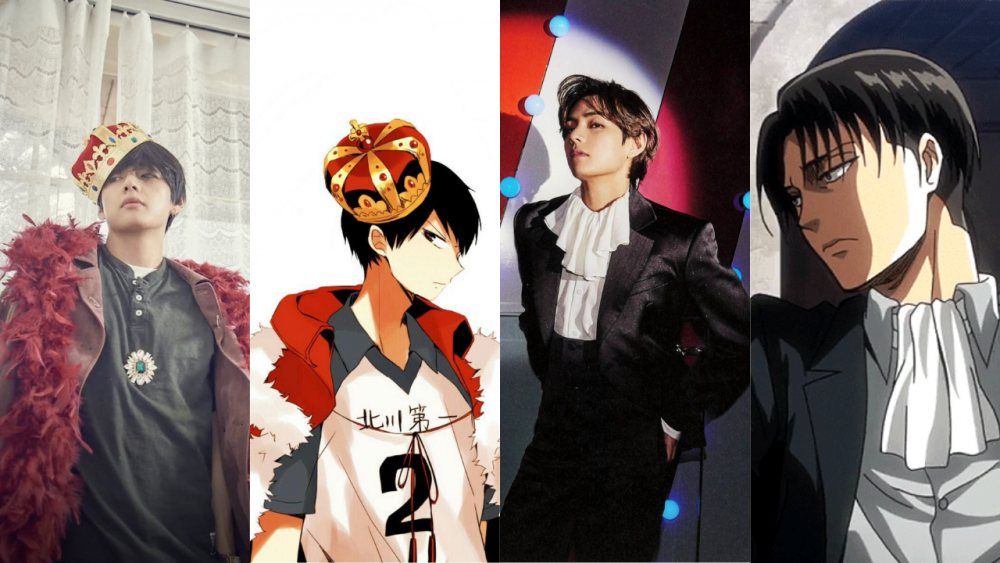 BTS member V aka Kim Taehyung, is often praised for his good looks and captivating charisma. He has won the title of No.1 handsome man on various lists. His perfect features make him look like a real-life anime character.
He looked like an anime character on many occasions, with the famous one being Kaneki Ken of Tokyo Ghoul. Here are the other instances where he looked straight out of an anime.
Kaneki Ken (Tokyo Ghoul)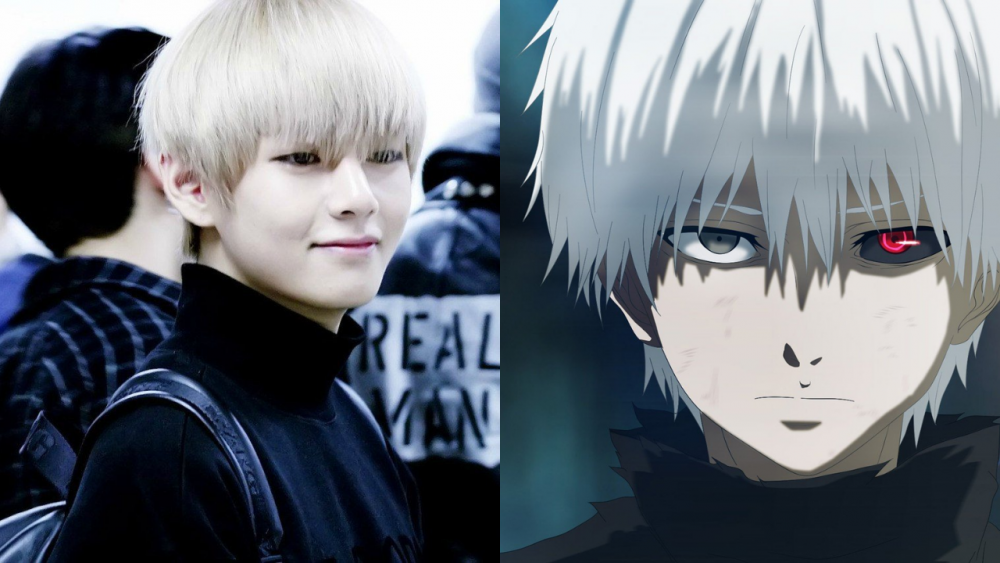 This is certainly a famous one. V's hairstyle and all-black clothing made him look like the real-life version of Kaneki.
Osamu Dazai (Bungou Stray Dogs)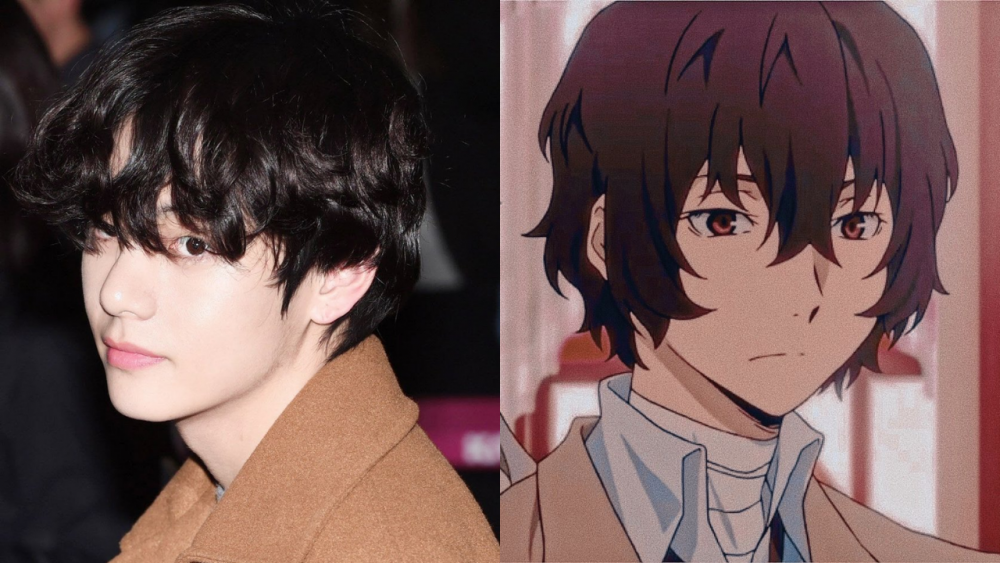 Dazai fan, anyone? A casual airport look of Tae paired with that permed hair, reminded many of this Bungou Stray Dogs' character.
Kou Mabuchi (Ao Haru Ride)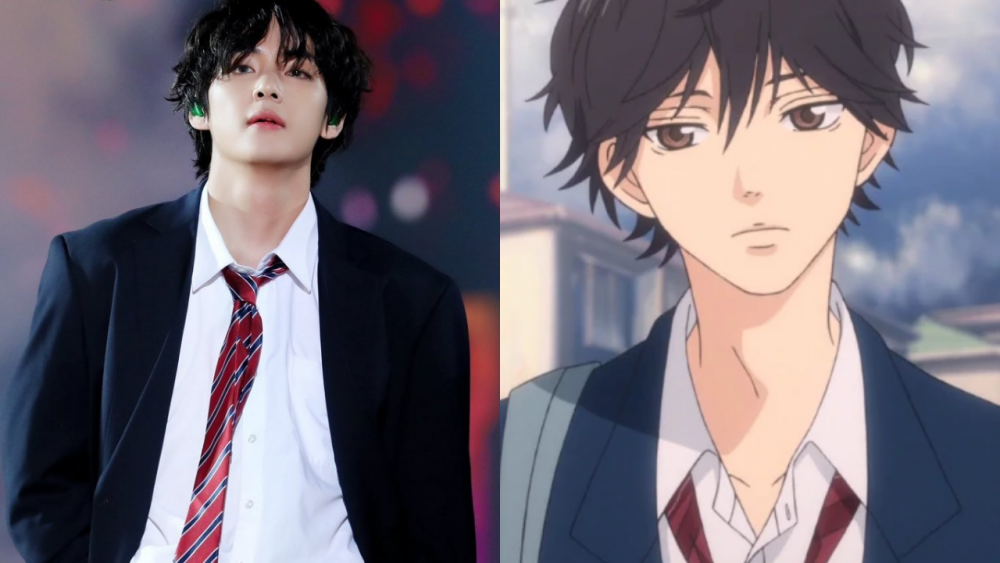 In this performance, V emits a serious kind-of aura while the character Kou is a sweet and calm guy. But you cannot deny the similarity in appearance.
Levi Ackerman (Attack on Titan)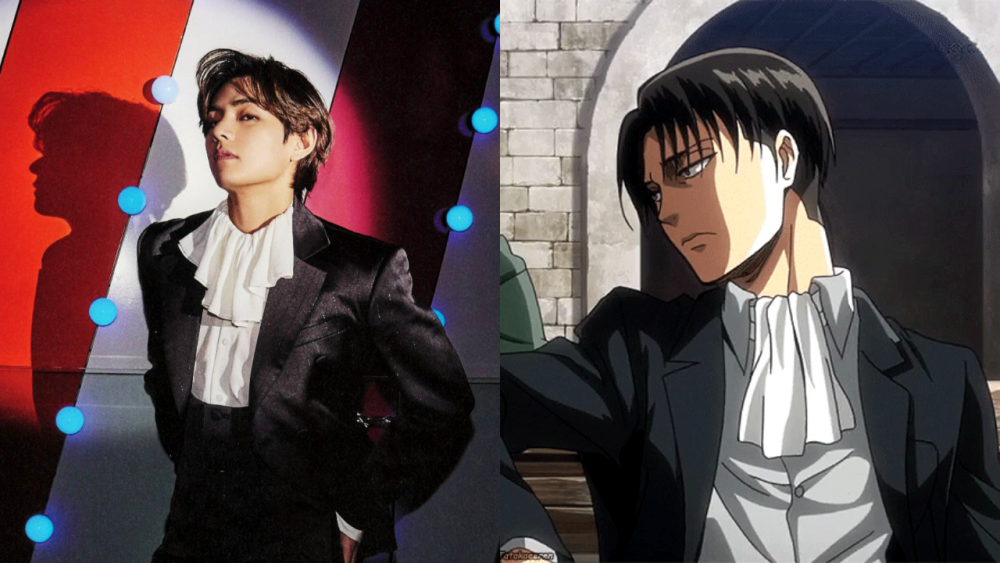 Anyone who likes watching anime will be familiar with 'Levi' from Attack on Titan. In this pic, Tae reminds us of him.
Tobio Kageyama (Haikyuu!!)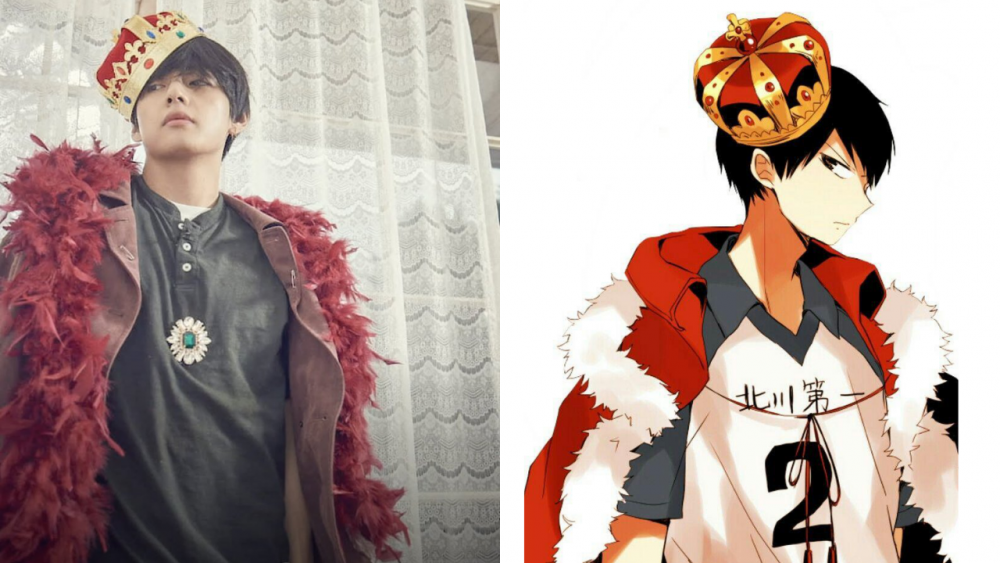 Taehyung's Run episode outfit unknowingly matched him with Kageyama from Haikyuu or that he is an anime enthusiast himself; this might not have been a coincidence.
Muzan Kibutsuji (Demon Slayer)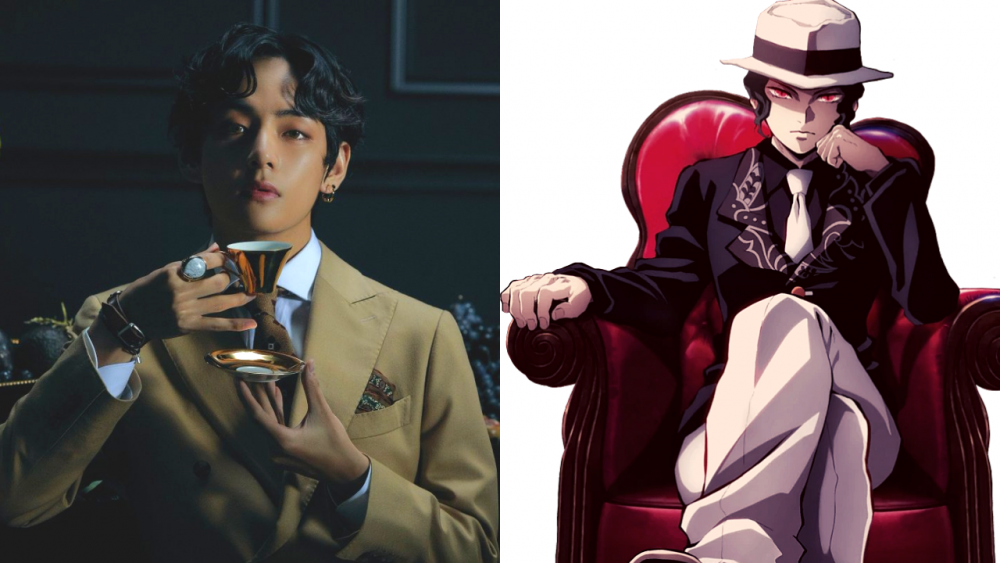 He is the main villain of the anime. There are many edits where fans have added Muzan's hat to Taehyung or used V's original pic and said, "this is what Muzan looks like without hat."
Which one's your favorite? Let us know!