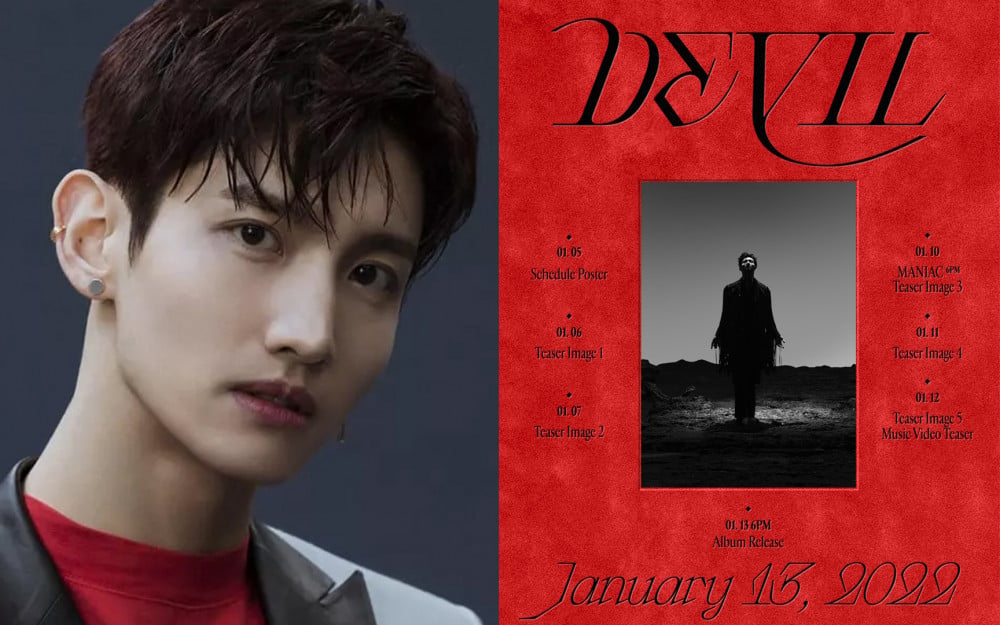 Just a week ago, it was announced that TVXQ's Changmin is set to make a comeback in January.

Reports revealed that Changmin is making a comeback for the first time since his first solo mini-album 'Chocolate' in April of 2019. Following the announcement, the TVXQ member began dropping teaser material on January 4 KST.
Then on January 5 at midnight KST, the singer unveiled the teaser schedule chart to officially kick off the preparation for his comeback.
According to the scheduler, Changmin will begin releasing various teaser images and videos for his mini-album 'Devil' starting January 6 KST until the album's release on January 13 KST.

So mark your calendars and don't miss out on any of the teasers that will be released starting tomorrow!