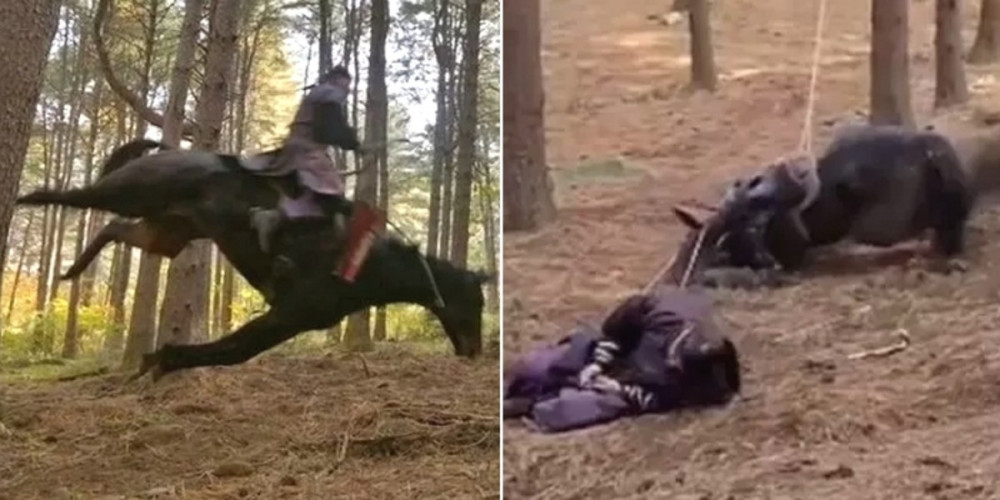 The horse that died after doing a stunt in KBS' 'The King of Tears, Lee Bang Won' was revealed to be a retired racehorse.

On January 21st, Korea Animal Welfare Association (KAWA) revealed the horse that died after doing a stunt in the drama was a retired racehorse via its official social media account.
In the statement, KAWA wrote, "Please rest in peace 'Kkami'. 'Kkami' ran for human entertainment and was used as a means to human entertainment until its last breath on earth. We urge there won't be any more animals like 'Kkami' from this point forward. We hope we could progress to a society where no animals are being harmed or exploited."

KAWA continued, "Including 'Lee Bang Won', many films and dramas have been exploiting animals as their production props. We are thus asking to immediately implement media guidelines for animal appearances across all media contents."
As the animal abuse controversy heightened, KBS stated on January 20th, "Through this accident, KBS has confirmed that there is a problem with the method of filming the horse. We will find ways so this method of filming will not be used in the future. We will try to find a way to ensure the safety of animals at various filming locations through the advice and cooperation of related organizations and experts."


Meanwhile, KAWA sued the head producer of 'The King of Tears, Lee Bang Won' for animal abuse to the police of Seoul in Mapo district.